Candidate Profile
William Quayle Jr.
District 1 Assembly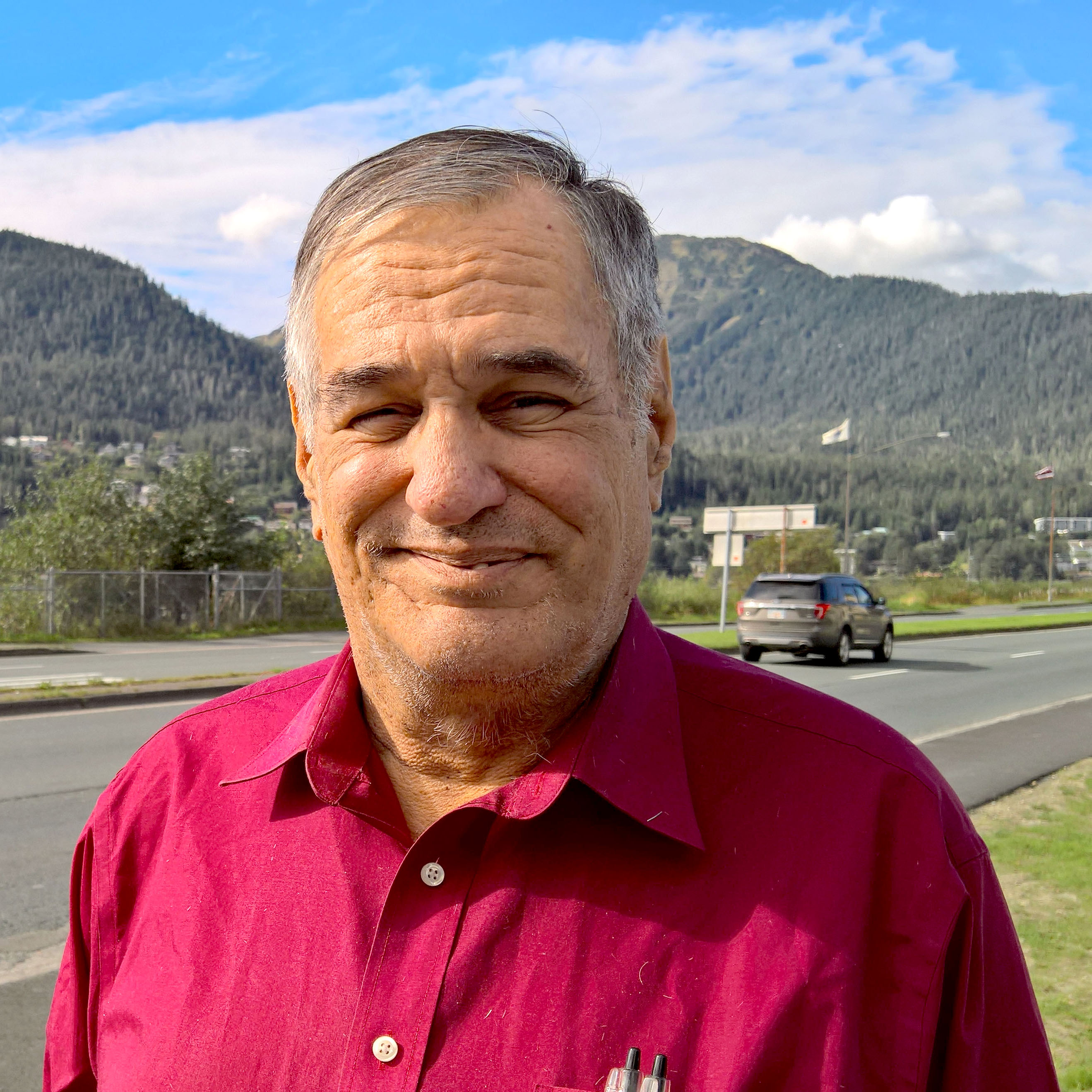 About
William Quayle Jr.
Age: 65 
Family: Sister in New Hampshire
Occupation: Insurance agent, cutlery salesman, unlicensed pedicab driver
Current community involvement: None
Previous government or other relevant experience: None
Highest level of education: 230 credit hours of college with a focus in communications
Quick Hits
Who are you voting for in the presidential election?  Donald Trump. See "Hillary's America" before voting. 
Do people cause climate change? No, especially in Juneau, we have so many trees. There shouldn't be any problem. Look at all these trees that produce oxygen. There shouldn't be any problem at all. 
Are you for or against building the road? No, I'm against it. … I like Juneau because it is isolated, but there is some downfalls of it. We only have two ports in Juneau, and if they're cut off … I am concerned about that.

Salmonberries or blueberries? Salmonberries or blueberries? Blueberries. And watch out for the bears. Especially this time of year.
Positions on Juneau Issues
Finance officials recently estimated the City and Borough of Juneau is facing a nearly $5 million deficit in the current budget year because of issues at the state level. How should the city deal with budget volatility?
One of the things I'm planning on doing is selling water to southern California. Make a contract so we don't run short. … Have a contract completion bond to make sure that we get paid. And they come up here to get the water. We don't send water down there. So we're not going to make the same mistakes Sitka did. They sent the water down and they charge a million dollars but they didn't get any money for the water. It didn't work too well. … You have at least three contracts with southern California. That should take care of that. They recently had to take money out of the savings to cover it. And eventually, in time you'll be able to get that money back. Then you can work on reducing the fees, the licenses and all that stuff.
---
How will you vote on the ballot question to make 3 percent of Juneau's "temporary" sales tax permanent? Why?
I would keep it temporary. Because if the city gets a windfall, we don't want to be tied to a permanent sales tax. It keeps flexibility in the budget.
---
How will you vote on the ballot question to tax marijuana an extra 3 percent? Why?
No. Not until they have 10 businesses … in the assembly. They have only two businesses. Make sure they have 10 businesses. Then if they want to get the 3 percent, that's fine.
---
Juneau has an opioid addiction problem. What role should the city have in combating it?
I strongly suggest on first three times, they have halfway houses with drugs and alcohol for counseling. The fourth time that they are incarcerated, OK? Or they have a situation where they go to another national counseling outfit … to have them. When it comes t o the drug dealers, they're immediately dealt with very fast. I'm for that.
---
With the downturn in state government, Juneau's economy is likely contracting. How would you encourage diversification or growth in the local economy?
I'm for a 12-month economy rather than just for the tourists. Or rather, that's the reason why I want the vendors because I want to get it so when you go to the corners, you can always see a vendor. And I'm for our mall having lower rents and get it so the landlords can charge lower rents. And that's dependent if I can get that water situation fixed. If I can do that, give them landlords some incentives to lower their rents.
---
The city's being sued by cruise ship interests over the collection and use of passenger head taxes. What's your take on the lawsuit?
I'm kind of, you know, on fence about that. They must be doing it for a good reason, OK? And I've been at the situation where, with my pedicab businesses, they got  — I'm trying to deal with a regulation that's really screwed up. And I feel for the — if they — they must be suing for a reason.
---
Juneau is one of the few places in Alaska where using personal fireworks aren't explicitly banned or severely restricted. Do you think that should change?
Have a window two weeks before Fourth of July and two weeks after Fourth of July. We have a window the same way in December, have Dec. 15 to Jan. 15. And fireworks are not fired between 1 and 7 o'clock, 7 a.m. That's my outlook. It's a little bit broader than the mayor's. Mayor just wanted a few days, I wanted months before and after. I don't want to get it so they're entirely knocking it out.
---
What are you doing to prepare for serving on the Juneau Assembly?
Right now … I have to get some posters made for my pedicab and I also have to get some business cards and I might get some magnets for my vehicle. And I have to do lots of hoofing. Canvassing.
---
More Candidate Profiles
Compare Responses by Issue
District Areawide Assembly
District 1 Assembly
District 2 Assembly
School Board (2 positions open)
Assembly issues
School Board issues