A series of broadcasts to commemorate the 50th anniversary of the Alaska Native Claims Settlement Act – Landmark legislation that changed Alaska forever
Thursdays at 8:00 p.m. on KTOO 360TV | November 4-December 18, 2021
Saturday, December 18, 2021 is the official anniversary of the Alaska Native Claims Settlement Act, celebrated on KTOO 360TV with an all-day showing of ANCSA programs. Find the complete program schedule below.
From the earliest days of the Alaska Native Claims Settlement Act (ANCSA), cameras were rolling, capturing a high-stakes drama that changed Alaska forever. The Alaska Native Media Group (ANMG), an organization which works to promote and advance Natives in media, felt these moments in time should be shared on the 50th anniversary of the settlement, so it invited other organizations to help them find films and video—new and old—that best tell the story of ANCSA.
With support from the Alaska Native Village Corporation Association (ANVCA), several organizations teamed up to produce, ANCSA@50: The Journey Continues, a series of programs to be aired over seven weeks, starting on Thursday, November 4 through Thursday, December 16, culminating in a marathon re-broadcast on the actual date of the anniversary—Saturday, December 18. For additional programming details, check out the full schedule below.
Other contributors to the series include: KTOO, the Alaska Moving Image Preservation Association (AMIPA), and the UAA/APU Consortium Library.
The series will air on the statewide KTOO 360TV channel on broadcast, cable, streaming services and satellite television statewide. The service is broadcast over-the-air on digital TV channels, including KAKM 7.3 in Anchorage, KUAC 9.9 in Fairbanks, KYUK 15.3 in Bethel and KTOO 3.3 in Juneau. Home viewers with basic cable service see KTOO 360TV in 38 markets, mostly on channel 15. The channel is also on Dish Network and AT&T's DirecTV and on a full-time channel on the transmitters of the state's rural television network, ARCS. You can also stream KTOO 360TV online at ktoo.org/360TV. For a list of channel information, please visit: ktoo.org/360tv/where-to-watch
On KTOO 104.3 FM, Rhonda McBride is hosting companion discussions on Juneau Afternoon each Thursday at 3:00 p.m. for the duration of the series, with a repeat at 7:00 p.m. In case you miss the discussions on-air, you can listen to the recordings below.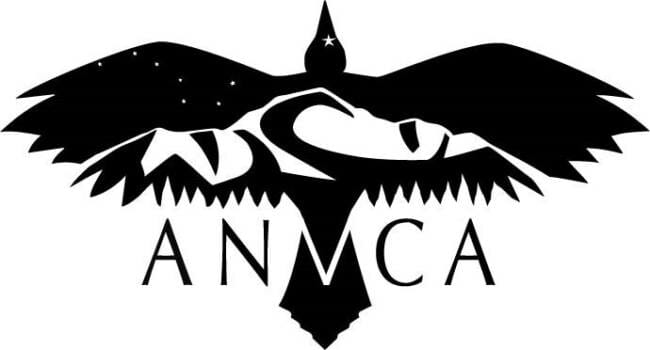 ANCSA@50: The Journey Continues is sponsored by the Alaska Native Village Corporation Association
Schedule
November 4, 2021
The Alaska Native Claims Settlement Act
(1986)
A 5-part series, hosted by Nellie Moore, that outlines the history of ANCSA, the challenges of implementing the legislation, early impacts, and an overview of future challenges.
Companion Podcast: Paul Ongtooguk, an ANCSA historian, and Native journalist Joaqlin Estus share their own stories about ANCSA, as well as provide context and analysis for the November 4th program. Hosted by Rhonda McBride.
November 11, 2021
The Missing Chapter, The Women Behind the Act (2011)
Panel discussion: Nellie Moore, moderator, with Brenda Itta, Marlene Johnson, and Frances Degnan, tell of the important role women played in ANCSA.
Companion Podcast: More about the Alaska Native women featured in "Women Behind the Act," from Native journalists Nellie Moore and Joaqlin Estus, as well as ANCSA historian Paul Ongtooguk. Some surprising stories about the experiences of women in the land claims fight. Hosted by Rhonda McBride.
November 18, 2021
The Early Days – Documentary by Doyon, Limited (2021)
Doyon, Limited, an ANCSA regional corporation, produced a history video to highlight the significant achievements and struggles leadership faced as they fought for Alaska Native land claims and the formation of Doyon as the Native regional corporation for Interior Alaska. Athabascan leaders Emil Notti, Tim Wallis, Patrick Frank, Jules Wright, Melvin Charley, Georgianna Lincoln, Mike Harper, Sam Demientieff, and others share the importance of land, subsistence, early corporate investments, and the continuous process of learning.
ANCSA: Diversity of Village Corporations (2018)
Panel discussion: Hallie Bissett, moderator, with Gerad Godfrey, Afognak Corporation; Nathan McGowan, St. George Corporation; and Jeane Breinig, Kavilco, Inc., discuss how each corporation has its own unique story to tell of operations, investments, and relationship with shareholders.
Companion Podcast: Native journalists Nellie Moore and Joaqlin Estus, along with ANCSA Historian Paul Ongtooguk offer insights into Emil Notti, the first president of the Alaska Federation of Natives, recently named to the National Native American Hall of Fame. Notti was also an early leader featured in the Doyon documentary. Also Tim Bradner, a longtime natural resources reporter, joins a discussion with Nellie Moore about the birth of Native corporations and their early struggles.
November 25, 2021
A Matter of Trust
(1984)
Oscar Kawagley and other Yupik leaders express their concern about how ANCSA will impact their way of life, and whether the federal government can be trusted to hold up their end of the bargain. This 1984 documentary was produced by KYUK, the public television station in Bethel.
Thoughts on 'A Matter of Trust' (2021)
Panel discussion: Hallie Bissett, moderator, with Sam Kito II, former AFN President; John Shively, former NANA executive; Nathan McGowan, CEO St. George Corporation; and Melissa Kookesh, CEO of Kootznoowoo, Inc., reflect on the concerns expressed by the Yupik leaders, how the issues were addressed, and the challenges still to come.
Companion Podcast: KTOO's Rhonda McBride talks with Jim LaBelle and Joaqlin Estus about the impact of Native boarding schools on the claims fight, how it created a social network for Native leaders that made them a force for change. LaBelle was an early Native corporation leader and later taught Alaska Native studies and history at UAA. Estus is a longtime Alaska Native journalist. Also on this program, a look at why ANCSA is a "living" document and insights into the 1984 documentary, "A Matter of Trust.
December 2, 2021
Ten Years of ANCSA: Frank Berry Looks Back (1982)
Frank Berry, President of the Alaska Native Foundation, reflects on ANCSA following the 1981 AFN Convention, which marked the tenth anniversary of ANCSA. Includes excerpts from several speeches made at AFN, by: Frank Ferguson, Gov. Jay Hammond, Lloyd Meads (delivering a speech on behalf of Sen. Henry M. "Scoop" Jackson), Emil Notti, Willie Hensley, William "Spud" Williams, Sen. Ted Stevens, and Rep. Don Young. Program ends with Berry in conversation with a group of men and women, in Nome. (Appears to be a draft form of a program that may never have been completed, or perhaps is otherwise "lost" at this point; title not original).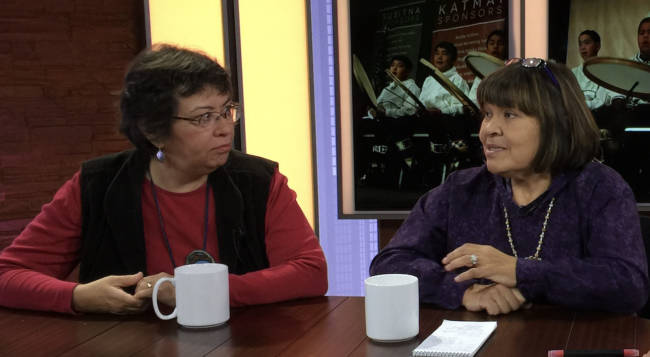 Companion Podcast: Nellie Moore and Joaqlin Estus, two veteran Alaska Native journalists, talk with KTOO's Rhonda McBride about the challenges of covering ANCSA and why Alaskans know so little about it. Also Congressman Don Young weighs in on ANCSA's 50th Anniversary and explains why he thought the odds were against its success.
December 9, 2021
ANCSA Moments from the Archives
(1968-2001)
Historic film & video documenting ANCSA from the Alaska Moving Image Preservation Association (AMIPA). Includes film from a 1968 US Senate committee hearing on land claims in Anchorage, and other recently discovered footage.
Voices of the Passage
(1991)
Featuring interviews with some of the earliest leaders of the the fight for land claims: John Borbridge, Harry Carter, Ray Christiansen, Mary Jane Fate, Willie Hensley, Sam Kito, Flore Lekanoff Sr., Emil Notti.
Companion Podcast: The story of recently discovered footage of an early hearing on a draft bill of the Native land claims settlement, held in February 1968 in Anchorage. KTOO's Rhonda McBride talks with historian Steve Haycox and Paul Ongtooguk, an Alaska Native Studies educator, about why the film, shot by Lowell Thomas, Jr., is significant.
December 16, 2021
ANCSA: Caught in the Act – The Struggle (1987)
An Alaska Native Foundation production with Diane Benson talking of the struggles of the Alaska Natives in the fight for ownership of their traditional land.
Thoughts on 'The Struggle' (2021)
Diane Benson and Alice Glenn in conversation.
Paddle Hard: ANCSA, Unity, and the Future (2021)
Willie Hensley addresses the 2021 Youth and Elders Conference.
Companion Podcast: A look at the Alaska Native Claims Settlement Act through the eyes of the younger generation. A conversation with Joaqlin Estus and Meghan Sullivan, two Alaska Native journalists at Indian Country Today, an online publication. Sullivan started out at as an intern and became a special correspondent this year, assigned to produce a series of ANCSA stories.

Estus was a college student when ANCSA was passed. Sullivan wasn't even born yet. KTOO's Rhonda McBride talks with the two reporters, from two different generations, about how the story of the Claims Act continues to evolve.

Also in this podcast, highlights from Alice Glenn's conversation with Diane Benson.
December 18, 2021
A re-broadcast of ANCSA@50: The Journey Continues
On the occasion of the December 18, 2021, 50th anniversary of ANCSA, a marathon of all of the ANCSA@50: The Journey Continues programming presented from Nov. 4 through Dec. 16.
Companion Podcast: ANCSA through the eyes of a cultural anthropologist. Rhonda McBride talks with Rosita Worl, President of the Sealaska Heritage Institute, about how Congress and Alaska Natives had competing objectives in crafting the land claims bill — and how those tensions were resolved over time.
TIME
SERIES TITLE
7:00 a.m.
The Alaska Native Claims Settlement Act: History of the Act
7:24 a.m.
The Alaska Native Claims Settlement Act: Overview of the Act
7:41 a.m.
The Alaska Native Claims Settlement Act: Specific Provisions
7:57 a.m.
The Alaska Native Claims Settlement Act: Impacts of ANCSA
8:19 a.m.
The Alaska Native Claims Settlement Act: Future Issues and Options
8:50 a.m.
ANCSA@40: Women Behind the Act
Part 1
9:21 a.m.
ANCSA@40: Women Behind the Act
Part 2
9:47 a.m.
ANCSA@40: Women Behind the Act
Part 3
10:17 a.m.
Alaska Native Media Group ANCSA Lecture Series: ANCSA – The Women of ANCSA
11:50 a.m.
The Early Days
12:25 p.m.
Alaska Native Media Group ANCSA Lecture Series: ANCSA – Diversity of Village Corporations
1:58 p.m.
A Matter of Trust
2:29 p.m.
A Matter of Trust: Panel
3:55 p.m.
Ten Years of ANCSA: Frank Berry Looks Back
4:26 p.m.
ANCSA Moments from the Archives
5:46 p.m.
ANCSA@30 Flashbacks
6:59 p.m.
Voices from the Passage
7:30 p.m.
ANCSA: Caught in the Act
7:49 p.m.
Thoughts on "The Struggle"
8:20 p.m.
Paddle Hard: ANCSA, Unity, and the Future (2021)