About KTOO News
KTOO has a mid-sized newsroom in a small market, which means we have robust reporting power and a strong presence and reputation in the community.
Our editorial focus is a mix of stories of local and statewide importance. Our statewide reporters focus on state government, health care, energy & natural resource policy, Alaska's economy, science and climate change. Our local reporters focus on city governance, housing & homelessness issues, tourism & other local economic drivers, social justice, early childhood education & schools, and Alaska Native culture and governance.
KTOO supports station-wide efforts to increase diversity and inclusion. The newsroom is committed to consciously seeking out voices, perspectives and stories not found in other outlets or in the media at all. We keep track of the gender and race and/or ethnicity of all our sources and strive to source our stories with diversity and inclusivity in mind.
KTOO is honored to broadcast on Lingít Aaní. Our studios sit on fill that was once tideland, and is the home of the Áak'w Ḵwáan L'eeneidí, or Dog Salmon People. We respect the Lingít people for the care of this land and these waterways for thousands of years.
Our mission
Relying on voices, perspectives and stories historically underserved by news outlets, KTOO News provides information our community needs to gain a deeper understanding of ourselves and our role in local, statewide and national issues and events.
KTOO News Staff
Rashah McChesney


I help the newsroom establish daily news priorities and do hands-on editing to ensure a steady stream of breaking and enterprise news for a local and regional audience.

Jennifer Pemberton


I bring stories from the community into the KTOO newsroom so that all of our reporting matters. I want to hear my community's struggles and its wins reflected in our coverage. Does our reporting reflect your experience in Juneau?

Shayne Nuesca


I know you're busy and I want to take the work out of getting information. I'm here to make sure we're listening to you — through our website, social media and everywhere else on digital. What questions have come up after our reporting?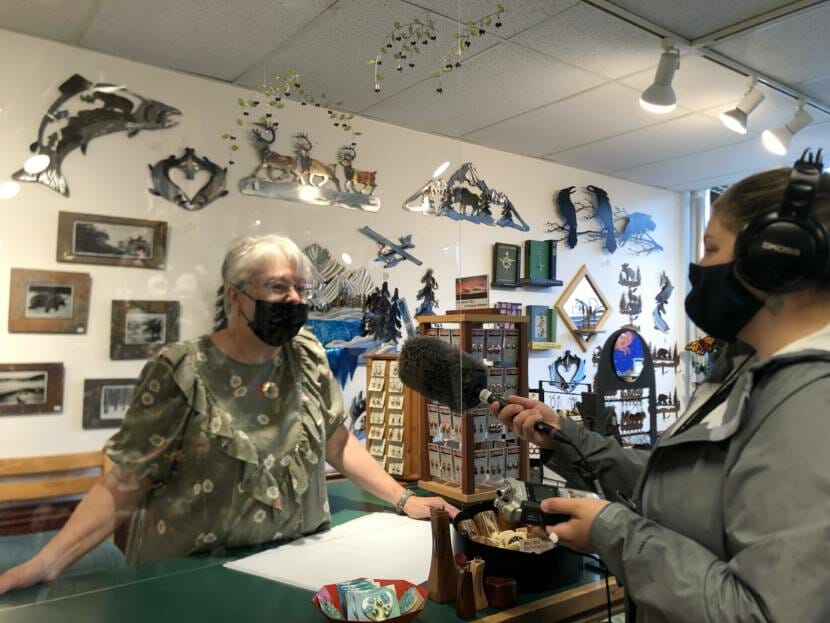 Our local news team
KTOO's local news reporters are always looking for stories about life in Juneau, and in the areas of city leadership & governance, Alaska Native tribal governments, Juneau schools, local politics and social justice.
Email: news@ktoo.org
Twitter: @KTOOpubmedia
Jeremy Hsieh

Tourism | Infrastructure & Development | Juneau Energy & Utilities

I dig into questions about the forces and institutions that shape Juneau, big and small, delightful and outrageous. What stirs you up about how Juneau is built and how the city works?

Bridget Dowd

Education & Youth | Curious Juneau

I keep tabs on what's happening in Juneau's classrooms for the families they serve and the people who work in them. My goal is to shine a light on both stories of success and the cracks that need to be filled, because I believe a good education is the basis of a strong community.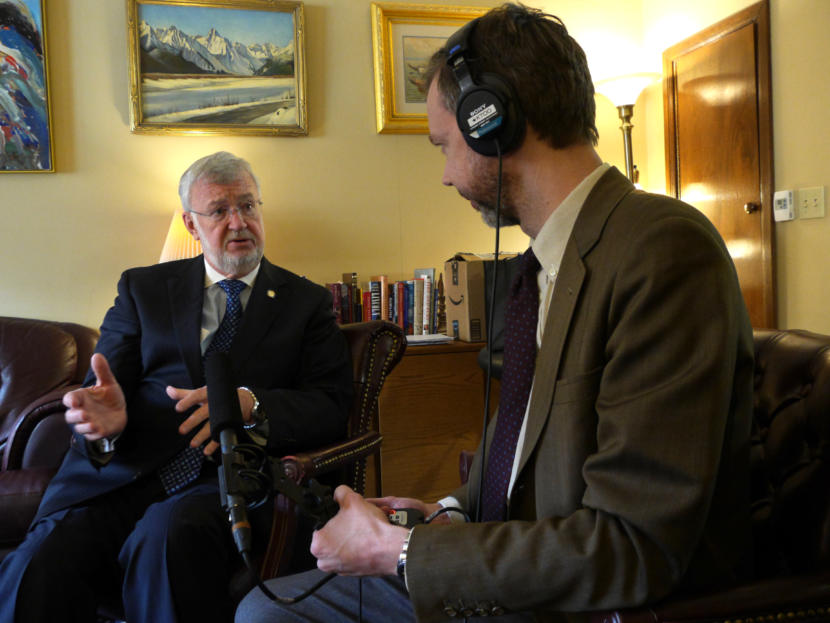 Our Alaska news team
As part of formal collaborations with other public media stations in the state, some of KTOO's reporters focus on statewide issues in the areas of government & politics and energy & environment.
Andrew Kitchenman

Alaska Government | Alaska Politics | Health Care Policy

State government plays an outsized role in the life of Alaskans. As the state continues to go through the painful process of deciding what its priorities are, I bring Alaskans to the scene of a government in transition.

Claire Stremple

Health & Science

I believe every Alaskan has a right to timely information about their health and health systems, and their natural environment and its management. My goal is to report thoughtful stories that inform, inspire and quench the curiosity of listeners across the state.
Contact us