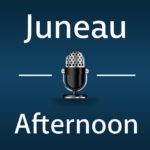 Juneau Afternoon
Juneau Afternoon is locally produced and airs from 3 p.m. to 4 p.m., Monday through Friday. It's repeated at 4 p.m. on KRNN (102.7 FM) and is available on demand below. Our hosts interview a range of guests from local business owners to artists and speakers. If it's happening in Juneau, you'll hear about it on the show.
If you'd like to be a guest on the program, contact us during regular business hours at 463-6473, or email juneauafternoon [at] ktoo [dot] org. Send pictures for Foodie Friday and other segments to juneauafternoon [at] ktoo [dot] org.
#JuneauAfternoon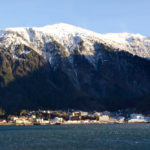 We are looking to you to share personal stories on how you're spending your days, and reflections or poetry or music about life in these strange times. Recordings should be 3 minutes or less, and no politics please.
Read more »