Thursdays at 8:00 p.m. or stream anytime
---
ReVision Alaska, a new series from KTOO, is a curated collection of 30-minute documentary films from across Alaska that re-examines our past, revises stereotypes, and elevates a new generation of storytellers.
---
The ReVision Mission
As a small public media organization in Alaska's capital we aspire to help reshape the landscape of non-fiction documentary programming in Alaska. But we can't do this alone. Through a combination of in-house and independent productions directed by filmmakers in their own communities, each season of ReVision Alaska amplifies a rising tide of diverse voices who are rewriting the narratives about their communities. National headlines often approach Alaska through the language of loss and crisis, painting residents as passive victims of systemic racism, climate change or historical trauma. ReVision Alaska approaches the challenges facing Alaska through the eyes of those working on solutions, offering visions of social equity, cultural resurgence, economic transition, and hope.

---
SEASON ONE
WEAVING OUR IDENTITY – Premieres September 29, 2022
PRODUCED BY PAIGE SPARKS
For centuries, indigenous artifacts have been stolen and put on display in distant museums around the world, including the sacred textiles of Southeast indigenous peoples, known as Chilkat robes. Weaving Our Identity presents the story of a collaboration of indigenous weavers, chemists and Alaska State Museum curators, who are researching historic and new yarn dyeing techniques.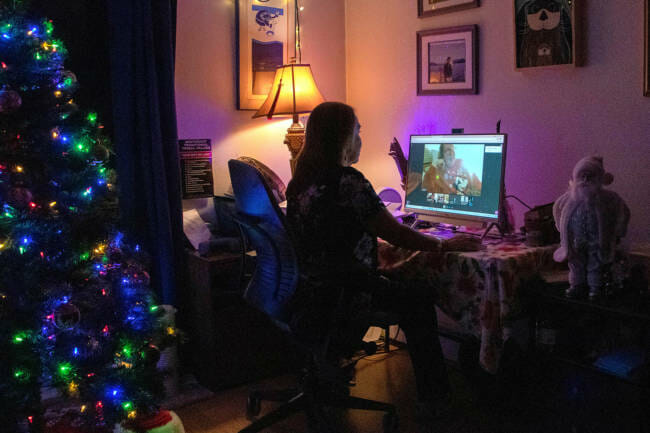 SM'ALGYA̱X LEARNERS GROUP – Premieres October 6, 2022
PRODUCED BY LYNDSEY BROLLINI, PAIGE SPARKS, & ANDRÉS JAVIER CAMACHO
When the pandemic lockdowns began in Juneau, Shiggoap Alfie Price and a determined group of Sm'algya̱x (Tsimshian) language learners organized over zoom to continue teaching and learning their indigenous language. Now their learning community includes Tsimshian people from across Alaska and North America. Without institutional support, they are taking action to pass on Sm'algya̱x to the next generation.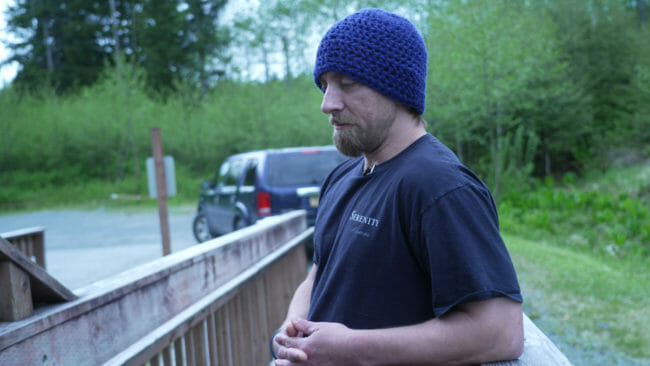 CAUGHT IN THE UNDERTOW Chapters 1 & 2 – Premieres October 13 & 20, 2022
PRODUCED BY PAIGE SPARKS & CLAIRE STREMPLE
Finding adequate behavioral health services is challenging in the remote landscape of Alaska. Gaps in funding, legislation and healthcare providers make it especially hard for those seeking sobriety and long-term addiction recovery. This film will spotlight the issues Alaska faces when it comes to solving our addiction crisis through the lived experiences of therapists, patients engaged in treatment, and the families of those who didn't get the resources they needed to survive.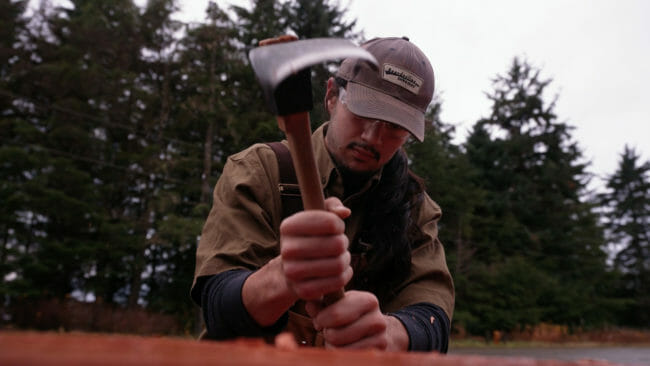 YAAKW: LANGUAGE SANCTUARY ON THE WATER – Premieres October 27, 2022
PRODUCED BY ANDRÉS JAVIER CAMACHO
When the pandemic lockdown began, Kaax̱ Tséen Herb Sheakley Jr redoubled his commitment to learn the Lingít language and recover traditional knowledge of carving seafaring wooden dugouts, or Yaakw. For one year, KTOO filmmakers followed Kaax̱ Tseen on this journey, learning about the colonial violence that pushed the Lingít language and Yaakw to the margins and the healing potential of their resurgence.
AYAPRUN – Premieres November 3, 2022
PRODUCED BY KATIE BASILE AND KYUK
Ayaprun Loddie Jones is a Yup'ik Elder and educator in Bethel, Alaska. She is the founder of one of the first Indigenous language immersion schools in Alaska. Ayaprun's teaching career spans 50-years and she is reluctantly retiring this Spring. Our film follows her through her last semester of teaching. As we watch her interact with students, parents and teachers we learn about Ayaprun's life, the importance of language revitalization and the struggle to get the Yup'ik immersion school started, its success and ongoing growth.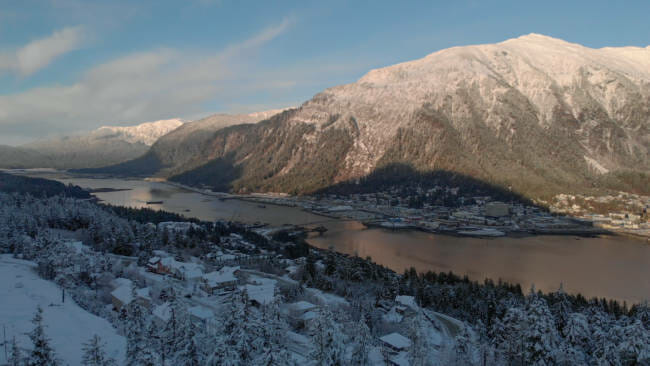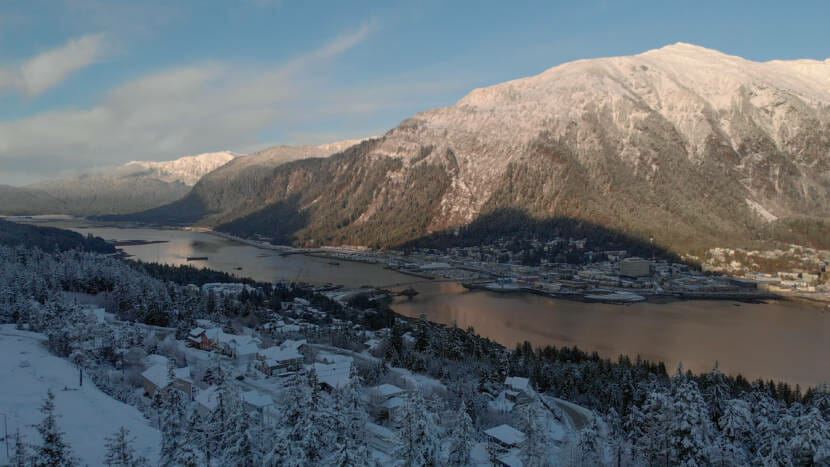 JUNEAU'S AVALANCHE CAPITAL – Premieres November 10, 2022
PRODUCED BY PAIGE SPARKS, RASHAH McCHESNEY, & ANDRÉS JAVIER CAMACHO
In 1962, more than 30 homes were damaged in an avalanche in a Juneau subdivision. In 2008, a huge set of avalanches severed the town's connection to its biggest source of hydroelectricity. And in 2021, city officials went door-to-door in the Behrends Neighborhood telling people to evacuate their homes during unprecedented avalanche conditions. How did Juneau develop into a city with what some experts have called "unacceptable" risk for urban avalanches?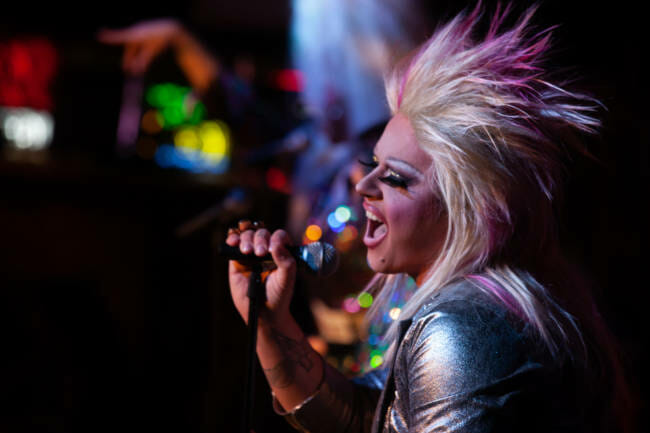 QUEENS AND KINGS OF JUNEAU – Re-Broadcasts November 17, 2022
PRODUCED BY PAIGE SPARKS, RASHAH McCHESNEY
Juneau, Alaska, a small town of 30,000 people, boasts a monthly drag performance of close to 30 drag performers, organized by Gigi Monroe who is, "drag mom" to nearly half that Juneau drag family. The family is working out how to provide a vibrant and safe space for each performer to flourish in, even as the COVID-19 pandemic has upended the whole scene. In KTOO's new original documentary, Queens and Kings of Juneau, we meet a number of other queens and kings also finding their place in this family. The documentary depicts how a few people have come together to support each other in being as whole and vibrant as one can be.