Candidate Profile
Kate Troll
Areawide Assembly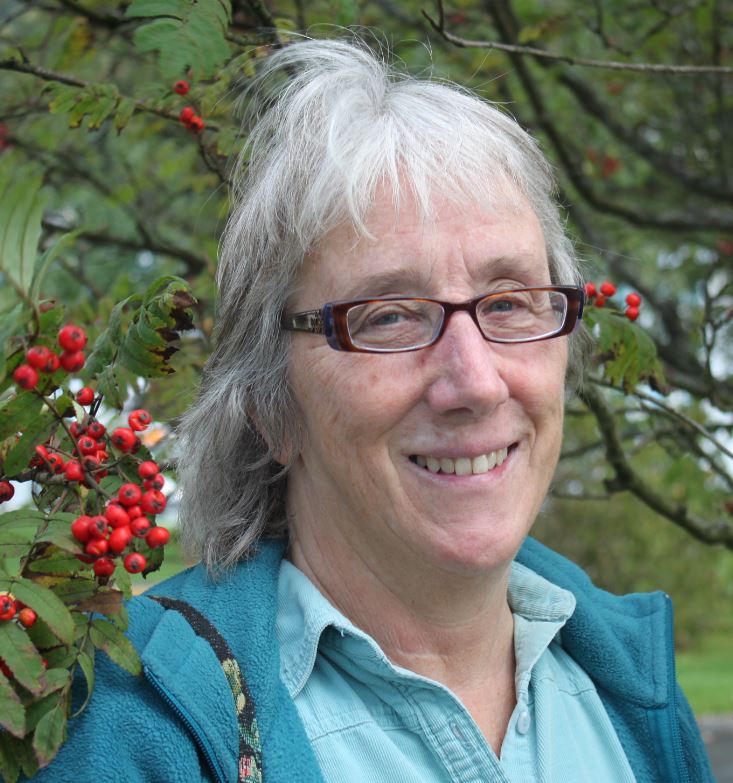 About
Kate Troll
Age: 64
Family: Husband, daughter, son
Occupation: Retired from State of Alaska
Current community involvement: Juneau Assembly member, Juneau Jazz and Classics and Alaska Folk Festival volunteer
Previous government or other relevant experience: Ketchikan Assembly member, bed and breakfast owner, former executive director of United Fishermen of Alaska and Southeast Alaska Seiners
Highest level of education: M.A. natural resource management
Quick Hits
Who are you voting for in the presidential election?  I'll be voting for Hillary Clinton.
Do people cause climate change? Yes. We have 97 percent of all the world's scientists in agreement that climate change is indeed man-made.
Are you for or against building the road? I've not delved into that issue because it's really a state issue. If and when there is the money to build the road, and you have a Railbelt-centric legislature that is focused on their projects, if they become interested in their projects, then I'll take it up. But right now, I prefer to put my energy and talent into the most immediate needs of Juneau.
Salmonberries or blueberries? Blueberries. I make what's called the "too blue jam." There is a currant that's also called blue currant, locals may know it as stink currant — it's not the best marketing name — and I mix those two blue berries and make "too blue jam." My own concoction and it's very good.
Positions on Juneau Issues
Finance officials recently estimated the City and Borough of Juneau is facing a nearly $5 million deficit in the current budget year because of issues at the state level. How should the city deal with budget volatility?
Well fortunately, the city is in a pretty good shape to deal with these budget volatility. The first year that I came on the assembly, we had an unexpected shortfall in federal funds, in sales tax, and we had a $7 million hole that we had to find a way to fill. And we did that, we merged departments, we've cut a total of 23 full-time positions since then. We have dealt with some of what I would call revenue leakages, things like, jewelry stores weren't being taxed, and we dealt with those exemptions. So we kind of shored up our financial house, if you will. We do have a good reserve, but it's not enough for us to just to automatically tap into balance forward or the reserve to deal with this current fiscal situation that we have.
We have about a $4.9 million hole, and we will probably go at it very systematically, in terms of looking for more efficiency in terms of government reductions, but I also expect us to look at debt service as a mechanism to try to deal with the loss of funding for our school debt reimbursement program. So it's going to be a mix of things, and I think the assembly will be very deliberate in its approach with the new leadership we have on board.
---
How will you vote on the ballot question to make 3 percent of Juneau's "temporary" sales tax permanent? Why?
Well, I think it's a good question for the public and I'm glad that it's on the ballot, it's for the public to weigh in. Because for the last 30 years, they've been renewing this 3 percent every five years, and it's because it's sort of the core part of government — it's fire, police, general fund, it helps us fund education.
So for me personally, I'm going to to vote yes on it, because it's not that discretionary part of government, that "Well, gee, do we need more capital projects or whatever." It's really the core function of government. And we need that type of stability. I think it will help with our bond ratings and those types of things. But I have a lot of confidence in the public of Juneau that they'll do another right thing. And as long as they vote to renew it for another five years, I'll be very happy. So I'm not out there campaigning to make it permanent, but you asked me what I'm going to do personally, and I will personally be voting yes.
---
How will you vote on the ballot question to tax marijuana an extra 3 percent? Why?
I'll be voting yes on that because the marijuana industry, once they got it on the ballot, and we started dealing with our own regulations, they made it very clear that they would like for marijuana to be treated the same as alcohol, and that's what we're doing in our appeal process. And I think it's only right to treat them the same on the tax level, so I'll be voting yes on that.
---
Juneau has an opioid addiction problem. What role should the city have in combating it?
I want to applaud our police department for making considerable outreach to the families that have problems with heroin. The community is engaged in a very good dialogue, and I'm hopeful that out of the dialogue there will be some concrete actions. One of the things that we did do in the assembly was support legislation to allow our first responders, I forget the name of that type of the drug that heroin addicts need so you can immediately save lives, but once we now have a better ability to save lives, we've got to step up and provide some treatment alternatives, and that's the discussion that I look forward to having at the assembly.
---
With the downturn in state government, Juneau's economy is likely contracting. How would you encourage diversification or growth in the local economy?
Well, first off I think it's important to point out that if it wasn't for the loss of government jobs, our economy would be growing. We actually had an increase in the number of private sector jobs and an increase in wages, maybe about 1 percent. Not much, but in my mind that shows that Juneau still has a relatively strong economy. We've got to get through these times of these government job losses. One of the things we did was to have the Juneau economic plan. One of my priorities is to turn that economic plan into jobs. We have eight different initiatives on that, that are focused on building on our strengths, and I can list those initiatives if you'd like. I have taken some personal interest in trying to promote Juneau as a premier research facility, and trying to get the NOAA fisheries jobs transferred here, and there have been five additional fisheries jobs created. These are small but significant steps. The University of Alaska is now having a fisheries bachelor's degree program, so we're doing things on that particular initiative. We're making progress on the housing front, we're making progress on growing the senior economy. The Juneau economic plan is a community blueprint if you will, for us to build on our strengths and diversify our economy. And I'm very committed to making sure that plan gets implemented and it turns into jobs for this community.
---
The city's being sued by cruise ship interests over the collection and use of passenger head taxes. What's your take on the lawsuit?
My take on the lawsuit is that it's unwarranted. We have a solid record of engaging in dialogue with the cruise ship industry. When we make our decisions about cruise ship passenger fees, the city manager goes out and has additional meetings with them. The cruise ship industry signed on to our waterfront develop plan about 10 years ago, and that's pretty much what we're doing, we're implementing the plan that they all agreed to. We had an audit done at the state level, Juneau came out with flying colors on that audit, that we are appropriately spending our funds.
People have to realize that when you have a million visitors here, it takes a toll — police, it takes a toll on ambulance and fire. We staff up at the hospital to handle the additional loads. We want to make this city very welcome to our visitors. We have a lot of people that move through, that's why we build the seawalks, and that's why we invest in wayfinding, and there's a whole host of things that those marine passenger fees go toward, least of which  is not the security of the visitors. We use those marine passenger fees to beef security at the port. We pay for bathrooms for our visitors. I think those are really basic, fundamental things. And I think it's important to realize that we are only implementing the waterfront develop plan that the cruise ship industry had agreed to.
---
Juneau is one of the few places in Alaska where using personal fireworks aren't explicitly banned or severely restricted. Do you think that should change?
I'm glad we're having a conversation in the community about fireworks at this point. How it should change, I don't have a defined position on at this time. I want to listen, I want to get the input. When I first came on the assembly, I didn't expect to have to learn about cell towers, but that was a constituent concern and the emails got flooded, and so we took up cell towers. My email basket, like other assembly members got flooded with a lot of complaints about fireworks. The intensity has grown over the time. I was very concerned when the parks advisory committee wanted to take up the question about fireworks in the park, that if we didn't engage in that conversation, then all we might be doing is pushing it into residential areas. So, we needed to have a community-wide discussion on it. I'm glad we're having that discussion. Where I land is going to be determined by the community input.
---
What are you doing to prepare for serving on the Juneau Assembly?
What I'm doing to prepare is to run a very engaged campaign, at the same time keeping up with all my current responsibilities. I am chair of Lands Committee, so I have to set the agenda for that. We're meeting with finance (committee) this evening, so being on top of everything is the best way for me to be prepared.
One of things I've always done as an assembly member is I dig into the issues, and I call staff. I always have questions, probably, for some people, I ask too many questions. But that's my way of sorting through the issues and I will continue to ask questions, and I continue to listen. I think listening is a big part (of) preparing to be an effective assembly member. And as a candidate, that's what you're out there doing. You're doing a great deal of listening and I'm going to combine that listening with my experience and put it to good use.
More Candidate Profiles
Compare Responses by Issue
District Areawide Assembly
District 1 Assembly
District 2 Assembly
School Board (2 positions open)
Assembly issues
School Board issues