About Gavel Alaska
Gavel Alaska is a statewide television service of KTOO, Juneau's public media organization, and provides unedited live and recorded coverage of state government activities. Gavel Alaska is operated independently of the legislature, and is funded by the City and Borough of Juneau and private sector businesses and organizations.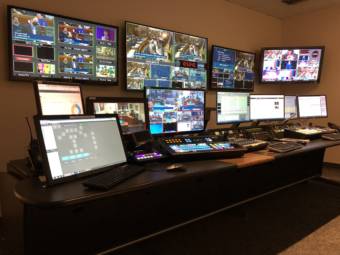 Our usual broadcast hours are from 7:30 a.m. to 6:00 p.m., Monday to Friday, during the annual legislative session. As the need arises, we extend our hours to cover weekend or late-night meetings and floor sessions.
Our legislative coverage includes Alaska House and Senate floor sessions, legislative committee meetings, press conferences and other legislative events. In addition, we cover oral arguments before the Alaska Supreme Court, the Governor's press conferences and briefings, general government activities, and other meetings about legislative issues or of political interest.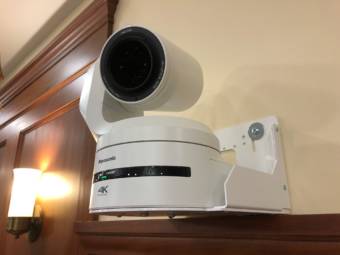 Gavel Alaska began as a two-week demonstration project during the First Session of the Nineteenth Alaska Legislature in 1995. The next year, coverage expanded to full time. KTOO pioneered legislative coverage in Alaska in the late '70s with weekly and daily wrap-up programs.
In 2021 Gavel Alaska aired more than 700 hours of legislative coverage with a new state-of-the-art robotic camera system. New control rooms and master control facilities were added later that year.
Gavel Alaska airs in high definition on KTOO 360TV, and is distributed statewide by GCI Cable and Yukon TV on channel 15 (channel 18 in Juneau). Gavel Alaska is also available over the air on public television stations in Anchorage, Fairbanks, Bethel and Juneau, on the Alaska Rural Communications Service (ARCS) Network, Dish and DirecTV. A Roku app for KTOO 360TV was created in late 2021.