Candidate Profile
Loretto Jones
District 1 Assembly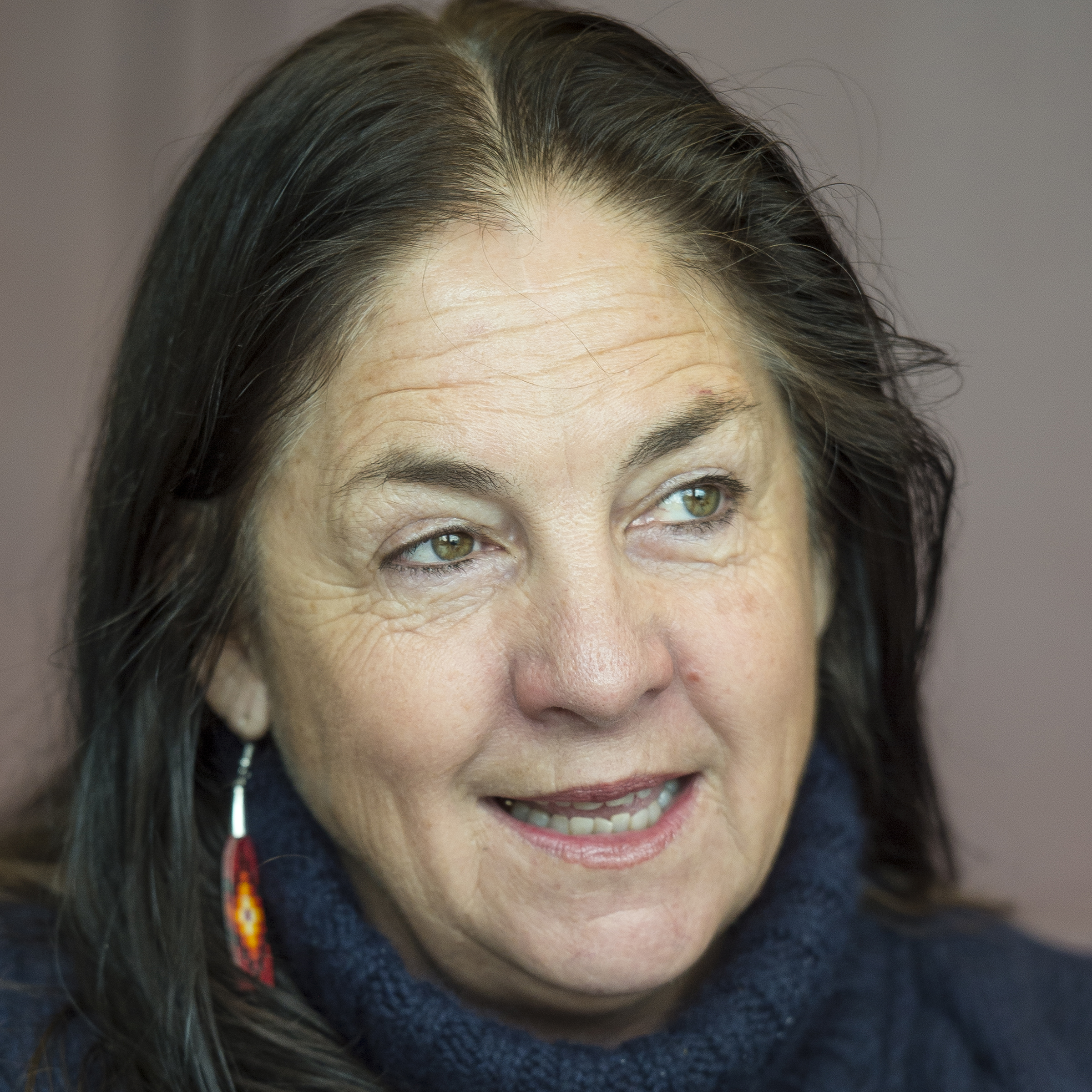 About
Loretto Jones
Age: 61
Family: Husband, 4 grown kids, 4 grandchildren
Occupation: Captain/Owner Sedna charters
Highest level of education: MFA
Quick Hits
Do you support the city's planned Pederson Hill subdivision? No
Stance on Proposition 1? Yes, but no more funding non-profits like the arts.
Stance on Proposition 2? Yes
Halibut or salmon? Salmon
Positions on Juneau Issues
There's an organized group pushing for the full sales tax exemption for seniors to be reinstated. Where do you stand on this issue?
As I listen to residents' concerns, I hear we need criminal justice reform, tax reform, and how we need to build a sustainable economy to help reverse the current job loss, protect our fish, wildlife, and watersheds and deepening recession. But, we need to take care of our residents especially our seniors. One of my platforms is tax reform. No one should be taxed for food. Seniors are on a fixed budget and don't need a tax increase. CBJ proposed cutting the tax exemption program in order to fix a fiscal gap on the backs of seniors is wrong.
---
The Juneau Assembly passed a controversial anti-camping ordinance to deal with people sleeping in downtown alcoves. Do you feel this ordinance has worked as intended?
On Labor Day, I stepped over people passed out on the CBJ entrance when I had a meeting with CBJ finance director. Listening to the Filipino Community Assembly, they want the Glory Hole gone because of the crime and homelessness. I had a young lady lose her iPod, school laptop and numerous testing paperwork that was in her trunk parked in the Library parking. I told her to go to the Glory Hole. She met an officer, found her testing paperwork, but no laptop or iPod. The officer was able to get a name, but he had disappeared to sell her electronics. The opioid/heroin/crystal meth epidemic is out of control. Crime is up 300 percent. Fatal shootings, beatings, and needles fill the alleys, bathrooms and ATM alcoves. Vandalism, harassment, panhandling, and domestic violence fills AWARE. Let's get the non-profit Juneau Catholic Services to open the doors of their housing on the Old Glacier Highway, next to the bus yard. That building has two, three stories and could house at least 15 people. Contact the new owners of Walmart and see if the city gives an incentive, if we can turn into a Homeless Shelter. Consolidate services you remove 50 percent of the downtown problems: Glory Hole, Raintree, SERRC, SEARHC, food distribution, a project garden that feeds the population. Have treatment available with consequences.
---
The mayor has appointed a task force to look at rewriting the community's mining ordinance. Proponents say the existing review is duplicative of state and federal permits. Opponents say it would strip away protections from impacts on the community. Where do you stand?
He appointed a task force and there is an Ordinance 1989 already in place, but no clear plan in place. It can reverse job loss. If the AJ is re-opened there will be other improvements, from having all the mill operations underground, accessed from a small entrance near the rock dump, to disposal of all tailings in the vast network of empty tunnels. While the impacts of a mine o near downtown should come to a public vote. The other logistical is our reliance on Gold Creek as a primary water source. We will need a better costs analysis and try for some modest growth when safe and promising opportunities present themselves. The AJ Mine is just such an opportunity and how we can build an underground world-class gold mine that may someday provide hundreds of millions of dollars for Juneau and those lucky enough to live here. UAS has mining classes, too
---
This year the City and Borough of Juneau passed a $335 million budget without any staff layoffs or closing any facilities. It did this by drawing on more than $800,000 from its reserves and slowing down its debt repayment schedule. What would you propose to balance the budget next year?
Alaska is struggling toward a sustainable, long term budget plan. We have been dependent on federal grants and an oil-based economy. If elected, my two priorities is public safety and fiscal accountability.  Differences among citizens and business with competing interests, and doing so as more and more services have been taken on by Juneau's local government, we have largely lost sight of providing safety & security of our citizenry, mediating within our fiscal means.
The City of Juneau is over extended and can't just depend on raising property taxes, income taxes, etc. to maintain its current infrastructure. As a captain, I have worked in the tourist industry and have seen other cities in Florida, Hawaii, California, and Washington, D.C., utilize a substantial tourist tax to offset the impact of visitor use of city/county resources We need to have a downsizing plan in place to reduce city services. Do we need so many Capital buses with  a shrinking population, no more roads or bridges to no where? Have the mainland develop toll roads so we can improve ferry service to the outlying 35 communities like Kake, Angoon, etc. We need to rebuild our existing infrastructure, not keep spending our savings. We need to pay down our debt.
---
Hurricanes on the Gulf Coast and retreating glaciers close to home show the impacts of climate change are widespread. Following the Trump administration's repudiation of the scientific consensus over the human causes of climate change, the Juneau Assembly had difficulty this year deciding how it would respond – if it all. What do you think is the appropriate local strategy in the face of climate change?
As a former NWS meteorological technician who worked in the Arctic and has watched fracking create earthquakes in Oklahoma, CO2 emissions from the pipeline for 30 years burn into the Arctic's delicate atmosphere creating a greenhouse Effect, watching permafrost melt, I was stunned at the ignorance. Our Capital buses and cruise ships contribute to this problem. Check ridership, less buses, tax the heck out of the tour buses.
---
Juneau's real estate market is among the tightest in the nation. Single family homes routinely sell in less than 30 days. What role – if any – do you see local government in supporting the availability of affordable and workforce housing?
Plenty of vacant buildings and houses for sale that our out of the price range for many people. Cut a deal with the Unions and start rebuilding Juneau's infrastructure, starting with buildings already standing.KTOO solicited the candidates' answers by email. We've edited their written responses for typos, grammar and news writing style — but not for length or substance.
---
---
More Candidate Profiles
Compare Responses by Issue
District Areawide Assembly
District 1 Assembly
District 2 Assembly
School Board (2 positions open)
Assembly issues
School Board issues