Candidate Profile
Andy Hughes
District Areawide Assembly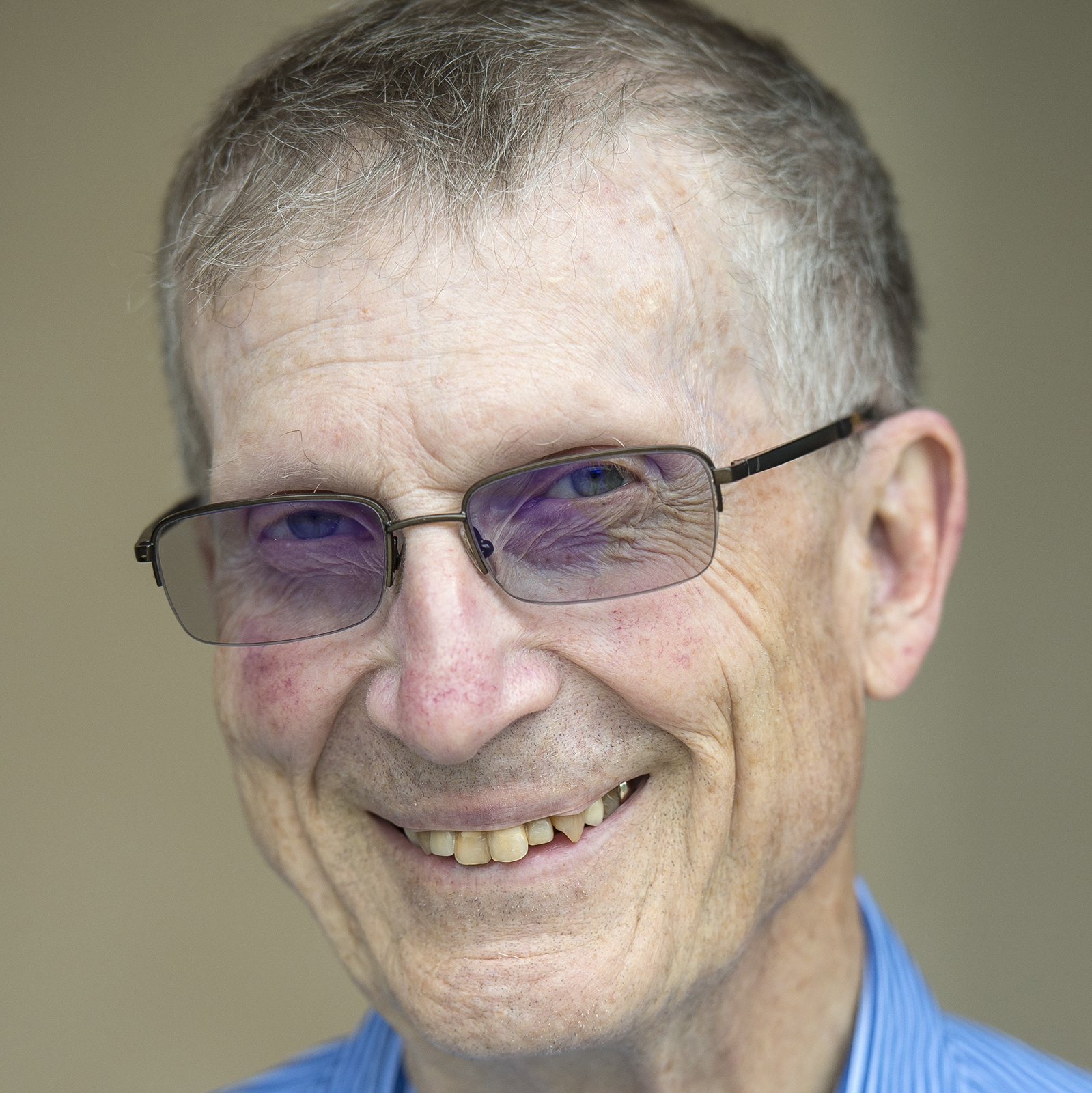 About
Andy Hughes
Age: 76
Family: Four children
Occupation: Retired
Current community involvement: Write-in Candidate for Assembly Member Areawide Vice President, Tall Timbers Community Association
Previous government or other relevant experience: Regional Planning Chief, Southcoast Region, DOT&PF
Highest level of education: BS Economics
Quick Hits
Do you support the Juneau Access Project (extending the road to the Katzehin River and a future ferry terminal)?
YES. Highway access to the continental highway system would create jobs in most of Juneau's current industries. It would increase tourism; facilitate transport of fresh fish to market; improve transport of fresh produce to Juneau; and enhance development of Juneau as a mining supply center. It would increase business and cultural exchange between Juneau and Whitehorse, government center for the Yukon. It would reduce turnover of residents in Juneau.
Do you support continuing to budget for the statutory maximum in local funding for Juneau's school district?
YES
Do you support the city's planned Pederson Hill subdivision? YES
Stance on Proposition 1? APPROVE
Stance on Proposition 2? APPROVE
Positions on Juneau Issues
There's an organized group pushing for the full sales tax exemption for seniors to be reinstated. Where do you stand on this issue?
I support reinstating the full Senior Sales Tax Exemption. I believe it is important to keep previous assembly commitments to retirees on a fixed income. It is important to support retention of our senior population as a valuable resource in terms of the income and knowledge they contribute to the local economy. Seniors are a valuable source of volunteers, offering a large diverse pool of experience and knowledge to the community. Some states, such as Florida and Hawaii, provide tax breaks to attract seniors to their states as a valuable economic asset and promote seniors as a retirement industry. Seniors are a source of jobs, often starting small businesses and by leasing senior housing and enrolling in assisted care facilities, their care paid by extended care insurance programs and/or their estates. In a recent candidate forum, a member of the Assembly stated that they needed to eliminate the full Senior Sales Tax Exemption because the growth of the senior population and associated demand of ambulance and ER service to seniors made maintaining the blanket sales tax exemption unsustainable. He stated that CBJ must provide ambulance and emergency health care and support senior housing and assisted living at high cost to the community. The Assembly overlooks that many seniors have purchased insurance to cover these expenses and saved to cover expenses encountered in aging. Many Alaskan's reaching retirement have been counting on current exemptions and public benefits currently offered and/or recently offered to retirees to round-out their retirement plans. Medical expenses should be covered by individual insurance policies and community insurance. CBJ should carry insurance to cover ambulance and ER costs not recoverable from the patient's insurance and the patient? As a side note, I believe that Juneau should reduce its reliance on sales tax in general. It should remove sales tax from food for all residents. Sales tax is a regressive tax that most impacts young families and those in the community that cannot afford the cost of food. Sales tax places our local businesses at an additional cost disadvantage, particularly on expensive items and large orders, in competing with online sales. However, people often look online for reasons other than tax avoidance, such as
Cheaper base price,
More options,
Have items that don't want to search for,
Don't want to search for a Juneau option that may not exist,
Easier to locate item online.
As a result, sales tax has become an unreliable revenue source as online sales grow. Once online it's hard to regain customers back. Some online sales banners state "no taxes on sales."
---
The Juneau Assembly passed a controversial anti-camping ordinance to deal with people sleeping in downtown alcoves. Do you feel this ordinance has worked as intended?
I don't know. I live in the valley. So, I haven't had an opportunity to view the scene in the mornings and evenings. I have been told by others that it has helped.
---
The mayor has appointed a task force to look at rewriting the community's mining ordinance. Proponents say the existing review is duplicative of state and federal permits. Opponents say it would strip away protections from impacts on the community. Where do you stand?
I would support a review of the mining ordinance for duplication; and to make revisions complementary to the federal process; and to streamline the overall process. If the federal permit process provides adequate opportunity for public and CBJ comment on concerns with respect to our concern for protection of our local water supply and adverse impact to our downtown core and affected neighborhoods and if the federal process must address and obtain CBJ concurrence that our concerns are addressed; then I would view duplicative processes as imposing an unnecessary burden on both developer and the City at additional cost and delay in reaching a permitting decision. I understand that the CBJ holds significant land interests, which in its self should place the CBJ in a strong position to mold the terms of any development. An example of duplicative permitting requirements is the CBJ requirement for an Eagle disturbance permit, when one is already required by the US Fish & Wildlife Service. This permit requirement is simply duplicative and increases costs to all concerned to the detriment of project development timelines.
Jobs are important to this community, so is preservation of the quality of our water supply and environment. I would support making every effort to streamline solicitation of mine development proposals and require that the proposals address how the identified impacts and concerns of affected neighborhoods and the community at large will be avoided or mitigated and provide a preliminary development timeline.
---
This year the City and Borough of Juneau passed a $335 million budget without any staff layoffs or closing any facilities. It did this by drawing on more than $800,000 from its reserves and slowing down its debt repayment schedule. What would you propose to balance the budget next year?
I believe the Assembly should develop a sustainable budget that is balanced by as reliable and sustainable a revenue stream as possible and is structured to be reasonably affordable by all members of our community. To this end, I do not believe in taxation of the basic staples of living, such as, food and basic utilities, including water, sewer, electrical power and heating fuel. I also feel that taxation for all important nonessential items should be placed on the ballot as individual line items for voter approval of tax increases to fund each individual item. I suggest the following process outlined below:
First, I would acknowledge we would be starting with an unsustainable budget.
Second, I would ask the Assembly to define essential infrastructure and services. All other projects and services would be considered unessential, however, not necessarily unimportant.
Third, I would ask CBJ staff to recommend adequate levels of services for each essential service, recommend staffing, provide cost estimates, and provide supporting information and data sufficient to support an informed dialog among Assembly members and the public.
Fourth, I would ask the manager to review all revenue sources to determine how sales tax and property tax affect the members in our community over a range of selected family income levels and businesses at selected sales levels. I would apply the same question for individual property owners and businesses property owners over a range of selected appraised total values of property ownership. I would ask for an analysis and comparison of impacts to these groups of increasing, decreasing, and shifting tax burdens of each revenue source. I believe our finance department has the information in hand and ability to perform this analysis.
Fifth, CBJ staff develops and presents a preliminary budget for fully funding essential infrastructure improvements and recommended essential service levels and balanced by a proposed sustainable revenue structure, consisting of property tax, sales tax, license fees, and user fees, including provision for a contingency fund and carrying forward past and proposed tax exemptions. A higher seasonal sales tax should also be considered to tax tourism and a lower sales tax during the legislative session. The Assembly would schedule working sessions with management to shape a draft budget for public discussion. The preliminary budget would be accompanied by the proposed analysis of revenue options and exemptions.
All nonessential projects, services, and grants would be omitted and considered separately later. If the assembly's feels an item merits funding it would be placed as a line item on the ballot for voter approval for an increase in property tax or increase in sales tax to cover the estimated cost of each item – yes or no. Items would be grouped and listed under the tax voter approval is requested.
A nonessential pot for funding small (under a specified amount) nonessential requests at the Assembly's discretion could also be included for voter approval.
Requiring voter approval of tax increases to fund a nonessential item should encourage public participation. Every special interest would find themselves in the position of having to lobby the public at large for approval of the special interest project. In addition, to proving themselves of worth to a greater segment of Juneau, the public would become much more informed, and feel that they have a say in whether they concur in taxation for specific nonessential items.
---
Hurricanes on the Gulf Coast and retreating glaciers close to home show the impacts of climate change are widespread. Following the Trump administration's repudiation of the scientific consensus over the human causes of climate change, the Juneau Assembly had difficulty this year deciding how it would respond – if it all. What do you think is the appropriate local strategy in the face of climate change?
I would not respond. Our local government has many local issues and needs that require attention. I agree with our mayor that we should focus on our local issues first. More appropriate might have been a letter, approved by the Assembly, from our mayor to our congressional delegation letting them know our community's climate concerns and to act on them at their discretion.
The Borough is already taking small measures and can expand, mandate and regulate in the future to reduce our carbon foot print. However, the least painful measures have already been implemented and measures such as mandating replacement of motor vehicles beyond a certain age or of a certain type imposes significant costs to individuals and businesses.
---
Juneau's real estate market is among the tightest in the nation. Single family homes routinely sell in less than 30 days. What role – if any – do you see local government in supporting the availability of affordable and workforce housing?
The Assembly has the power and land resources to stimulate and reduce the cost of housing in Juneau. The Assembly has begun to move slowly in the right direction beginning with the Pederson Hill subdivision project. The Assembly is caught between builders who have invested in land that would be reduced in value, if the Assembly puts appreciably more land on the market, and its goal to provide affordable housing. If making housing development more affordable is truly a high priority of the Assembly, the Assembly should proceed to make as much developable public land available, as fast as possible, to meet public demand, but with conditions to prevent speculation.
Put more public land suitable for residential construction on the market both developed and undeveloped with conditions that developed lots with road access and utilities must have a housing start within a year or be forfeit back to the Borough and undeveloped land must be platted and basic gravel road access and utilities installed within three years or land will be forfeit back to the Borough. Lots and Land parcels will be identified as available for bid for development under the above conditions with a minimum bid requirement. When a resident or developer indicates an interest in a property at the listed minimum bid, it will be public noticed for bid with the above conditions. Minimum bid levels will be managed with the goal of reducing cost/value of land in Juneau.KTOO solicited the candidates' answers by email. We've edited their written responses for typos, grammar and news writing style — but not for length or substance.
---
---
More Candidate Profiles
Compare Responses by Issue
District Areawide Assembly
District 1 Assembly
District 2 Assembly
School Board (2 positions open)
Assembly issues
School Board issues