Candidate Profile
Debbie White
District 2 Assembly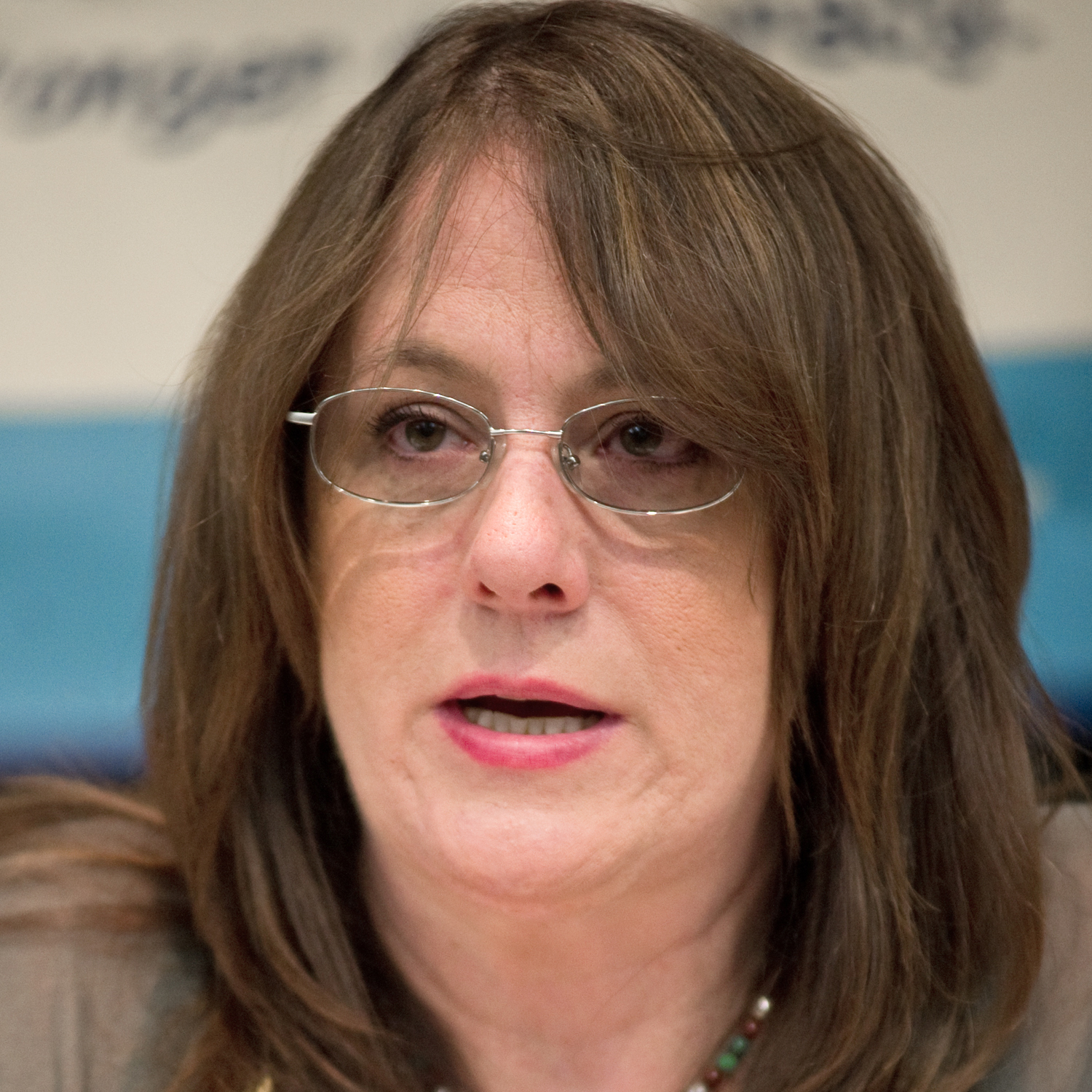 About
Debbie White
Age: 52
Family: Husband, Christopher, Sons: Samson, 28, and Brian, 27
Occupation: Real Estate Broker
Current community involvement: CBJ Assembly since 2014, Glacier Valley Rotary, Northern Southeast Alaska Building Industry Association
Previous government or other relevant experience: Board of Equalization, served on several non-profits, including Golden North Salmon Derby, Juneau Youth Wrestling, Southeast Alaska Master Gardeners, Southeast Alaska Board of Realtors
Highest level of education: JDHS, Graduate, Realtor Institute
Quick Hits
Do you support the Juneau Access Project (extending the road to the Katzehin River and a future ferry terminal)?
YES
Do you support continuing to budget for the statutory maximum in local funding for Juneau's school district? YES
Do you support the city's planned Pederson Hill subdivision? YES
Stance on Proposition 1? I will vote YES
Stance on Proposition 2? I will vote YES
Halibut or salmon? I live here so I can have both.
Positions on Juneau Issues
There's an organized group pushing for the full sales tax exemption for seniors to be reinstated. Where do you stand on this issue?
The CBJ Assembly voted 7-2 in 2015 to limit exemptions and make the program more sustainable. This was so that future retirees could also enjoy some relief from sales tax. The changing demographics of our community forced the assembly to examine several tax exemptions in order to work towards a sustainable budget. I did not serve on the committee, and wish they would have brought forward other recommendations, but I have to respect the very public process. My feelings were also expressed in a "My Turn" column, so I'm not sure we should use valuable time here to re-hash this.
---
The Juneau Assembly passed a controversial anti-camping ordinance to deal with people sleeping in downtown alcoves. Do you feel this ordinance has worked as intended?
I believe the results of the ordinance brought the issue front and center in Juneau, not just downtown, but borough wide. Property managers are having issues in the valley too. It was not the responsibility of the downtown business community to provide shelter to the homeless on their privately-owned property. I am chair of the mayor's task force on homelessness. On Sept. 18 (tonight, as I write this), the results of the committee work will be presented to the assembly and will show that the compassionate action of providing scattered housing first options, for example, is actually the fiscally responsible choice. Once people can actually sleep in peace, they can and will make better choices, and reduce the drain on resources of police, emergency medical responders, and Bartlett Hospital.
---
The mayor has appointed a task force to look at rewriting the community's mining ordinance. Proponents say the existing review is duplicative of state and federal permits. Opponents say it would strip away protections from impacts on the community. Where do you stand?
There is currently no proposal to open additional mines. I'm not on the committee that is reviewing the ordinance. I believe it is something we need to examine. Mining has brought many positive financial returns to our community (and no negatives). We need jobs that give people the money to raise families, buy homes, and put down roots to keep our community healthy and vibrant. Of course, we should make sure our local regulations are adequate to protect the community, but we also need to make sure they are not overly burdensome to the point they stop any potential activity.
---
This year the City and Borough of Juneau passed a $335 million budget without any staff layoffs or closing any facilities. It did this by drawing on more than $800,000 from its reserves and slowing down its debt repayment schedule. What would you propose to balance the budget next year?
The city manager's office had a process last year to try and find out which services or programs should be cut, based upon a priority budgeting process. The manager brought us a balanced budget based upon that process. Unfortunately, after that process there was significant public outcry, and many people came and testified to save the things they found too treasured to lose. There is no fat left to trim in the CBJ budget, and our citizens need to understand we cannot continue on this path. The citizens of Juneau need to help us find ways to reduce programs.
---
Hurricanes on the Gulf Coast and retreating glaciers close to home show the impacts of climate change are widespread. Following the Trump administration's repudiation of the scientific consensus over the human causes of climate change, the Juneau Assembly had difficulty this year deciding how it would respond – if it all. What do you think is the appropriate local strategy in the face of climate change?
Juneau is a leader in environmental action. Our electricity is almost 100 percent renewable. There is an average of one electric vehicle coming in on every barge, and a few months ago a single barge had 4! We take pride in our clean air and clean water, and most of us recognize that 95 percent of the people in the world cannot count on waking up to what we take for granted. The Juneau Commission on Sustainability is just completing their Renewable Energy Strategy which will help us prioritize actions which can be locally initiated. I have been consistently supportive of local actions to protect our community.
---
Juneau's real estate market is among the tightest in the nation. Single family homes routinely sell in less than 30 days. What role – if any – do you see local government in supporting the availability of affordable and workforce housing?
Actually, the average days on market for residential real estate in 2016 was 51 days in 2016 and 48 in 2017, but since the state's issues have become clear to the public, that number appears to be increasing again. I have been working in the real estate industry for 18 years and talk to families every single day about our housing issues. The subdivision at Pederson Hill will bring over 80 residential lots to the market, over a period of time, so as not to crash the land market. While we may not need it today, the market is cyclical. We need Pederson Hill and at least two other options ready to develop when the market is strong enough to support them. Getting Pederson Hill to this point took over two years.KTOO solicited the candidates' answers by email. We've edited their written responses for typos, grammar and news writing style — but not for length or substance.
---
---
More Candidate Profiles
Compare Responses by Issue
District Areawide Assembly
District 1 Assembly
District 2 Assembly
School Board (2 positions open)
Assembly issues
School Board issues