Candidate Profile
Rob Edwardson
District 2 Assembly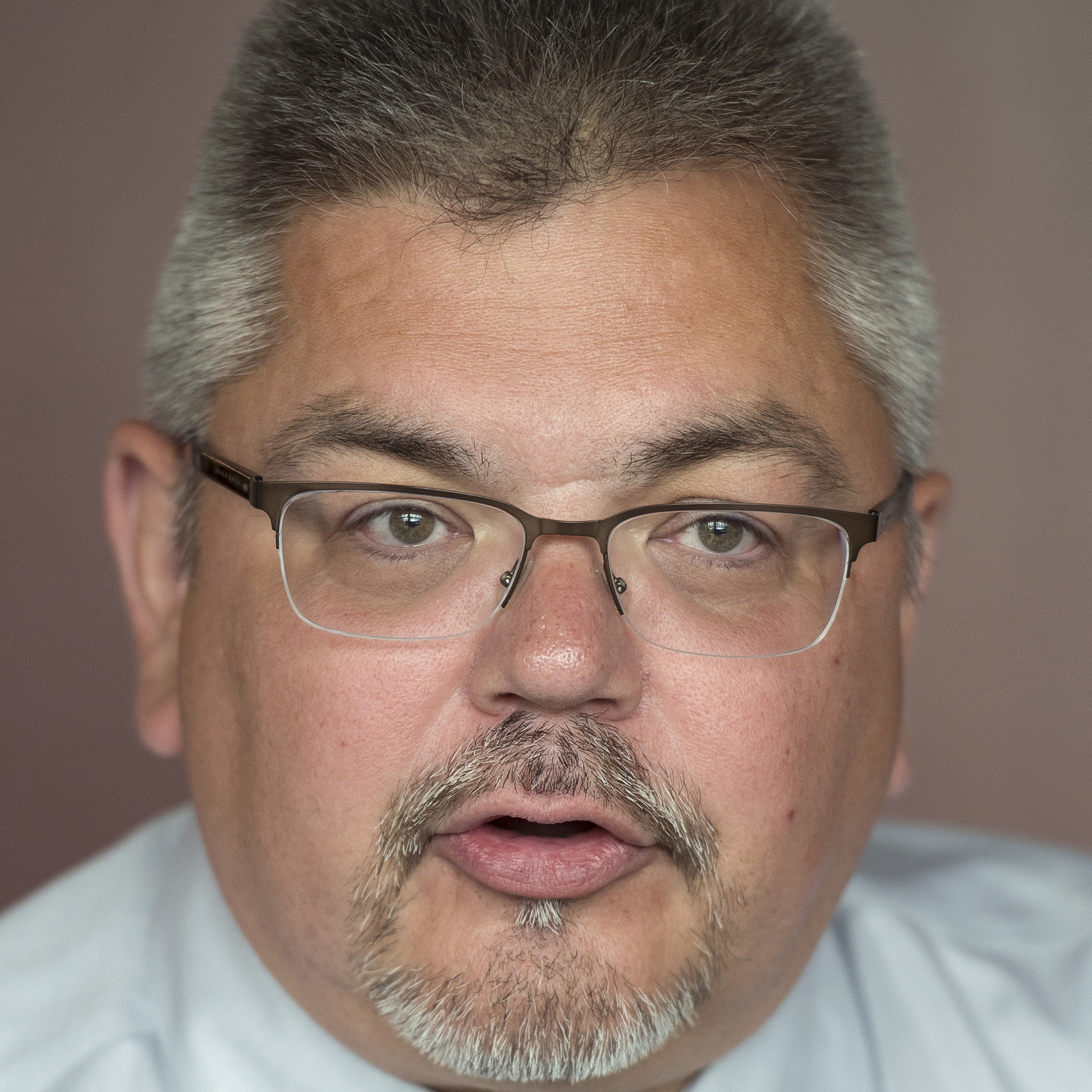 About
Rob Edwardson
Age: 52
Family: Married 32 years, wife Sandy; Son, Jordan; Daughter, Susie.
Occupation: Legislative Staff
Previous government or other relevant experience: 20 years, U.S. Coast Guard, State, Legislative Affairs, Health & Social Services, Environmental Conservation, Natural Resources.
Highest level of education: Bachelor's of Science, Administration & Management; Master's of Art, expected to graduate December 2017 (27 of 33 credits)
Quick Hits
Do you support the Juneau Access Project (extending the road to the Katzehin River and a future ferry terminal)?
There is no project.
Do you support continuing to budget for the statutory maximum in local funding for Juneau's school district? Yes.
Stance on Proposition 1? Yes
Stance on Proposition 2? Yes
Halibut or salmon? Salmon
Positions on Juneau Issues
There's an organized group pushing for the full sales tax exemption for seniors to be reinstated. Where do you stand on this issue?
I support reinstatement of the exemption. I respect the work done by the Assembly and CBJ on this matter, and I accept the numbers of the finance department. I did not support the Assembly's vote on this issue in 2015. I am now receiving a large amount of input from people on both sides of the issue. I think it is ripe for revisiting.
---
The Juneau Assembly passed a controversial anti-camping ordinance to deal with people sleeping in downtown alcoves. Do you feel this ordinance has worked as intended?
The intent of the ordinance was to move the homeless several feet away from where that were sleeping. If that was the intent, I suppose it worked. It did nothing to resolve the homeless problem in Juneau, and I don't think that it was intended to.
---
The mayor has appointed a task force to look at rewriting the community's mining ordinance. Proponents say the existing review is duplicative of state and federal permits. Opponents say it would strip away protections from impacts on the community. Where do you stand?
The mining ordinances are appropriate as they are. Fleshing out certain processes would be a good idea. The ordinances are about CBJ adjudicating land use requests. That means that CBJ will use a process to determine whether it is in the best interest of the people of Juneau for a mine to open within the borough. Neither the federal or state government have the duty to determine what is best for the people of Juneau. While CBJ should cooperate with other agencies to reduce unnecessary duplication, it is appropriate that CBJ retains the duty of due diligence when it comes to land use requests in CBJ. The review is not duplicative. I oppose repealing the ordinances.
---
This year the City and Borough of Juneau passed a $335 million budget without any staff layoffs or closing any facilities. It did this by drawing on more than $800,000 from its reserves and slowing down its debt repayment schedule. What would you propose to balance the budget next year?
This is a bit of a fear question. The first think that I should say is that Juneau's diverse economy continues to be strong, even though Alaska as a whole is suffering. The question is about seeking efficiencies in government. First, we should research operations to discover if there are efficiencies that we can achieve. In most organizations, there are tasks or expectations that have creeped-in over the years that weren't planned to become permanent, but did. Then we should prioritize operations. I feel that for me to propose layoffs or closures outside of a drawdown plan would be premature. As an assembly, we should publicly prioritize operations and select which programs or facilities could be ended if revenue fell below defined levels.
---
Hurricanes on the Gulf Coast and retreating glaciers close to home show the impacts of climate change are widespread. Following the Trump administration's repudiation of the scientific consensus over the human causes of climate change, the Juneau Assembly had difficulty this year deciding how it would respond – if it all. What do you think is the appropriate local strategy in the face of climate change?
Juneau is part of Alaska, the United States, and the world. Climate change impacts Juneau just as it impacts the rest of the world. I was in favor of the motion to support the Paris Accord even though it was not a treaty and only aspirational. I think the role of any responsible community is to consider the impact on the world's climate in every one of our decisions, in operations, capital projects, or the endeavors that the community supports.
---
Juneau's real estate market is among the tightest in the nation. Single family homes routinely sell in less than 30 days. What role – if any – do you see local government in supporting the availability of affordable and workforce housing?
As a municipality, the state of Alaska gave a specific amount of land to Juneau. Juneau's role is to make laws that allow the development of affordable housing. It can do this by releasing land for development in a manner that allows affordable development. CBJ can also ensure that ordinances allow other possibilities for affordable development by such as allowing current property owners to subdivide their property creating relatively low-cost building lots for development.KTOO solicited the candidates' answers by email. We've edited their written responses for typos, grammar and news writing style — but not for length or substance.
---
---
More Candidate Profiles
Compare Responses by Issue
District Areawide Assembly
District 1 Assembly
District 2 Assembly
School Board (2 positions open)
Assembly issues
School Board issues