Candidate Profile
Jeff Short
School Board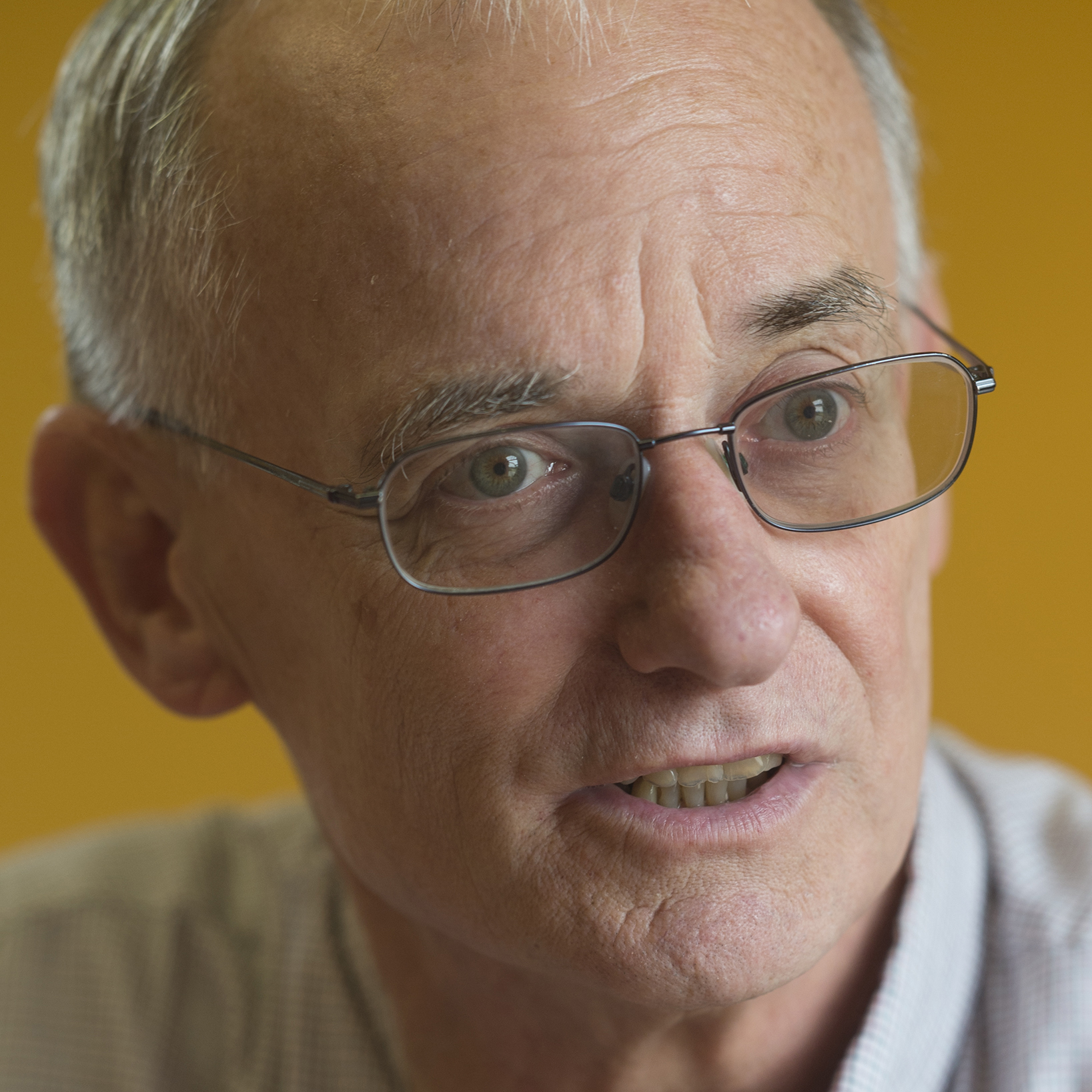 About
Jeff Short
Age: 68
Family: Wendy Whelan, wife; son Kyle and stepson Zak Fisher
Occupation: Environmental chemist (retired)
Current community involvement: Coach, Academic Decathlon, Juneau-Douglas High School
Previous government or other relevant experience: NOAA/NMFS/Auke Bay Lab, 31 years
Highest level of education: Ph.D.
Personal Qualifications: What made you want to run and why do you think you're qualified to serve on the board? I want to run because I am not satisfied with the overall quality of education in our public schools. Recent testing suggests that the average student enters high school with the equivalent of little more than a 6th grade education. We need to fix this, both for our student's sakes, and for Juneau's long-term economic health.
My qualifications to serve on the board include: extensive experience working effectively within and between large governmental organizations; a disciplined approach to evaluating evidence for solving complex problems; and experience teaching college chemistry and coaching Academic Decathlon. Being recently retired, I can commit substantially more time than the other candidates to identifying and remedying the most serious problems in our schools. We know our schools are underperforming, but there isn't general agreement yet as to why. I have the skills, experience and time to sift through the large body of evidence and data available to help find out what is working and what isn't. Based on my findings so far, I don't think instruction in our schools is going to be fixed by the latest online educational fad, by yet more mandatory testing, or by imposing even greater restrictions on how teachers teach. If anything, the evidence points toward a need to give teachers greater latitude in how they teach, and a stronger voice in instructional policy.
Quick Hits
Did you go to public school?
Yes
Do you believe in evolution? Yes
Who was your favorite teacher? Albert Guzman, high school senior English
Positions on Juneau Issues
What do you think are the most pressing issues facing education in Juneau and the state of Alaska?
Poor academic achievement, especially for students who aren't college bound. Testing data indicates that students on average make too little progress from kindergarten through the 5th grade, and that the accumulated deficits are not overcome subsequently. While our schools do a generally adequate job of preparing motivated students for college, they do not do an adequate job of preparing non-college bound students for the workplace. These students comprise more than half our graduates and are most likely to remain in Juneau. This means we graduate too many students who won't qualify for much more than minimum-wage jobs, and too few who will qualify for the more demanding jobs our employers need filled.
Fixing this will require close collaboration between our school district, our employers, our elected officials and our unions, along with greater engagement of parents, teachers and students. Policy changes need to be based as much as possible on available evidence rather than intuition, emotion or ideology. Fixing our schools requires first of all finding out what the biggest obstacles to learning are, and then building consensus for a plan of action throughout our community. I believe an outstanding school system is well within our reach. If elected, I intend to devote most of my workday to crafting a plan of reform based on evidence, and then bringing our community together to carry it out.
---
The state's ongoing budget issues have had considerable impact on schools in terms of budget and teacher hiring. What can the district do to offset the effects of unstable budget conditions?
Alaska's retirement plan for teachers is now one of the worst in the country, and the legislature's habit of not passing a budget until the last minute means the best teachers available have already taken jobs elsewhere. Also, the current budget climate precludes meaningful increases in pay. About all that's left in the near term is to improve the workplace climate to make successful teaching more personally satisfying, more publicly recognized and more highly valued by the community.
Conducting a survey through the Juneau Education Association of workplace satisfaction for teachers would be a good first step toward identifying low-cost/high-return changes that could make the practice of teaching more enjoyable. Giving teachers more latitude in how they meet their curricular goals would not only increase professional satisfaction, it would likely improve the quality of instruction and academic achievement as well. Identifying highly effective teachers and promoting them as leaders of professional learning communities would also be helpful.
Longer term, the school board should work with the Alaska Association of School Boards to seek legislative relief from the adverse effects of the Tier III Teachers Retirement System and Tier IV Public Employee Retirement System, and to hold school districts harmless for hiring decisions that do not cause the budget to exceed prior year spending.
---
This year students took a new state standardized test after encountering issues with other tests in the past. How important is standardized testing for Juneau students and do you feel it receives too much or too little focus?
Standardized testing is crucial for monitoring the quality of public education. The federally-mandated state test has value for comparison with other school districts within the State. However, while the "measures of academic progress" (MAP) test provides a sound basis for measuring the effects of teachers, principals, and other factors on academic progress, I'm not convinced that we need three of these tests annually. The substantial time taken to prepare for and then take these tests is time not spent on instruction, and it's not clear the trade-off is worthwhile. Also, testing in the lower grade levels may not be very meaningful, especially for students who haven't developed the small motor skills to input their responses to a computer. Finally, I believe the current approach to reading in grades K-3 needs careful review, especially in view of the relatively poor progress our students are making in these grades. The current approach relies heavily on repetitive testing, but evidence suggests that this approach is not delivering the results we need.
---
What should the district be doing to ensure equal access to academic and extracurricular resources for students of all backgrounds?
In principal, no child should be denied access to academic and extracurricular resources because of lack of funds. However, the costs of participating in various extracurricular activities vary widely. I think the fairest way to reconcile these is to allocate an equal portion of CBJ-dedicated activity funds to each student, and if this is not sufficient to cover participation an activity or access to a resource, the difference should be made up by fundraising if possible. Recognizing that not all students participate in extracurricular activities even when funding isn't an issue, their unused CBJ-dedicated funds could go into a reserve to help meet the needs of economically disadvantaged students when their CBJ allocation and fundraising doesn't fully cover their expenses.
---
Do you feel the Juneau School District should emphasize educating students about Alaska Native culture and that of other minority groups? Why or why not?
Yes. In Juneau, the Tlingit Nation has by far the deepest historical roots, and their culture, language and sense of place therefore has a privileged place in our shared history. To the extent we all become better informed by the Tlingit way of seeing the world, their place within it, their relations with each other and with everyone else, we are immeasurably enriched.
More recently the Filipino community has become closely intertwined with the Tlingit tradition, a result of an earlier prohibition against Tlingit men marrying Caucasian women. To this day, too few of us know how these two peoples have indelibly contributed to making Juneau so culturally diverse and vibrant.
Together, Tlingit and Filipino students make up nearly 40 percent of our enrollment. We all need to understand their cultural perspectives as a matter of basic respect. These peoples have made enormous and still largely under-appreciated contributions to our community and shared culture. The best way to honor those contributions is to more fully understand their history, cultures and perspectives.
I strongly support the Tlingit culture, language and literacy program, and I would like to see it gradually broadened as we gain deeper experience with what works well. This is very much a cross-cultural exploration in my eyes, and with mutual respect, trust and persistence, has the potential for unimagined benefits for all of us.KTOO solicited the candidates' answers by email. We've edited their written responses for typos, grammar and news writing style — but not for length or substance.
---
---
More Candidate Profiles
Compare Responses by Issue
District Areawide Assembly
District 1 Assembly
District 2 Assembly
School Board (2 positions open)
Assembly issues
School Board issues