Candidate Profile
Brian Holst
School Board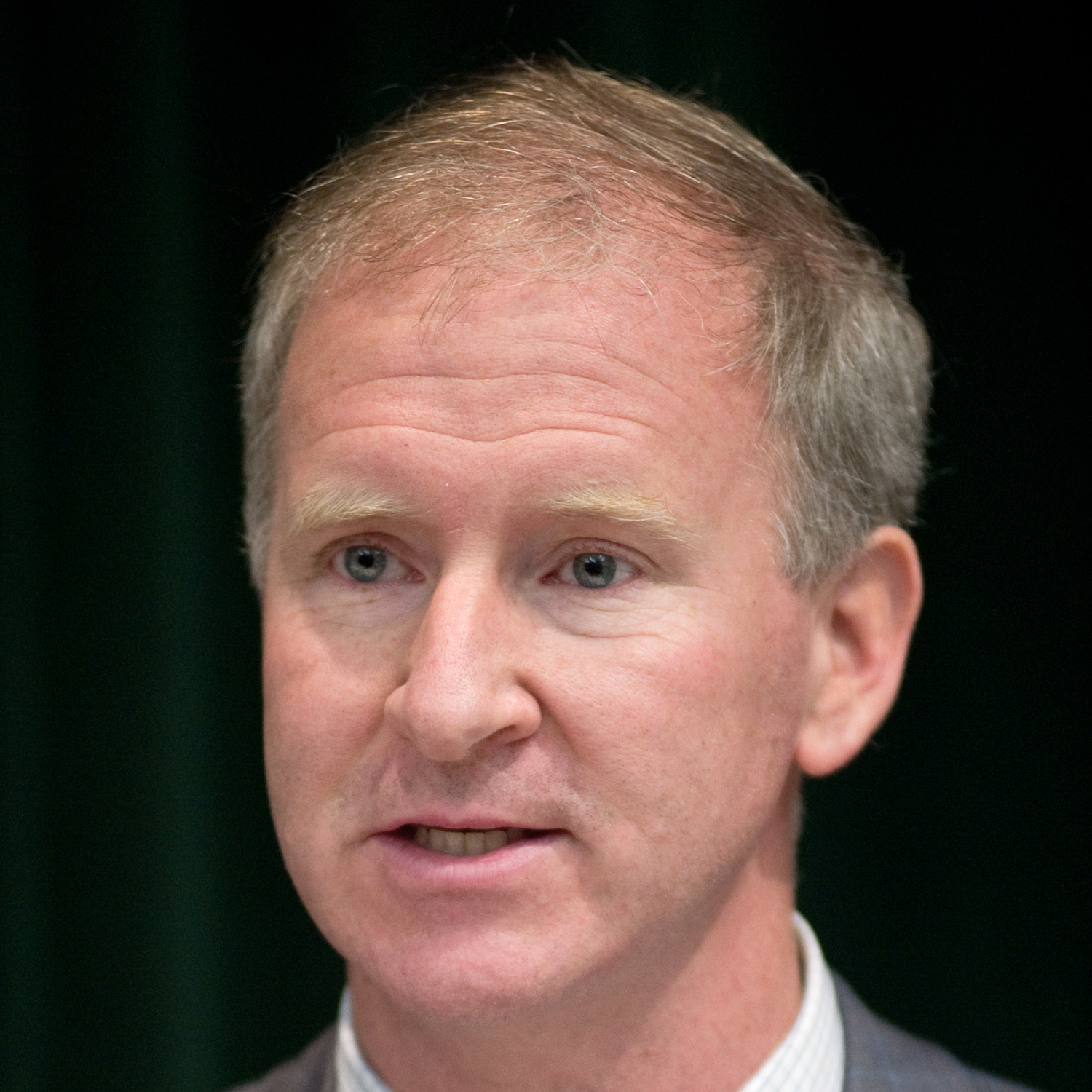 About
Brian Holst
Age: 50
Family: Four children: a 2016 Graduate of JDHS, a current freshman at JDHS and two sons in sixth and eighth grade a Dzantik'i Heeni Middle School. Married and have parents, siblings and nieces and nephews in Juneau.
Occupation: Executive Director, Juneau Economic Development Council
Current community involvement: Juneau Board of Education, 2014 to present, president 2015-present; Juneau Board of Education, 2014 to present, president 2015-present; Juneau Gastineau Rotary Club, 2008-present; Alaska Committee, 2008-present; Juneau Junior Achievement Committee, 2008-present; Parks and Recreation Volunteer Coach, 2008-present; University of Alaska Public Higher Education Roundtable, 2015-present; Alaska Early Childhood Coordinating Council, 2012-present; Alaska State Committee on Research, 2016-present; University of Alaska Southeast Campus Council, 2016-present; UAF Alaska Center for Energy and Power, 2011-present; UAS Coastal Rainforest Center, 2013-present.
Previous government or other relevant experience: Juneau Fisheries Development Committee, 2009-14; Juneau School District Budget Committee, 2011-14; Site Council Representative at Harborview and/or Dzantik'i Heeni Middle School, 2009-14; Juneau School District Graduation Requirements Task Force, 2010-11; Chair, International School of Belgrade (Serbia), 2005-07.
Highest level of education: University of Notre Dame—Politics, Philosophy and Economics (1988); Mendoza School of Business at University of Notre Dame—Executive Certificate in Leadership and Management (2008).
Personal Qualifications:  What made you want to run and why do you think you're qualified to serve on the board? My motivation to run is to help shape Juneau's future and the belief that education is the great equalizer of opportunity. Juneau kids need a high-quality education that prepares them for a changing future. To be successful, our kids need both academics and good character.
My career is economic development and my focus is on the economic challenges and opportunities that surround us, including the role of human capital. The success of Juneau's economy long-term will depend on our attractiveness as a place to live and work. Great schools and a talented workforce will be essential in the competition of place.
Before returning in 2008 from abroad, I served two years as Board Chair of the International School of Belgrade in Serbia. Upon coming home, I served on the site councils of Harborview and Dzantik'i Heeni, School District Graduation Task Force and chaired the District Budget Committee twice before running for the Board, where I am serving the last two years as President. I also serve on the Alaska Early Education Coordinating Council and on several University of Alaska councils, including the UA President's Alaska Public Higher Education Roundtable.
I graduated from Juneau schools. I then experienced living and working in different cultures around the world for 20 years. Our oldest child graduated in 2016 and we have three children currently in Juneau schools.
Quick Hits
Did you go to public school?
Yes.
Do you believe in evolution? Yes.
Who was your favorite teacher? Ms. Archie, first grade. She gave me confidence to try.
Positions on Juneau Issues
What do you think are the most pressing issues facing education in Juneau and the state of Alaska?
Stable Funding. It is extremely hard to execute a strategy to improve student achievement when budgets are uncertain or declining. School funding should be forward-funded by the State to increase predictability and so that we can execute strategies over multiple years.
Kindergarten Readiness. Per the state's assessment tool, approximately 60 percent of Juneau students are not "ready" for kindergarten when they start school. The rate of unpreparedness for the entire state is even higher. Lack of readiness to learn pulls resources towards needy kids and away from other priorities. Investments in early education have been shown to have rates of return of 10 percent per year for society — better than the stock market.
Career Readiness. Of the students that choose to enter into the University of Alaska system, about 50 percent are required to take remedial classes, which do not earn them college credit. This is costly to the students and the University. I hear employers complain that many high school graduates lack basic work skills. Juneau is not immune to this problem. Every student that graduates needs to be ready to either keep learning or start earning.
STEM & Arts Integration. STEM (science, technology, engineering and math) education that is integrated into the curriculum develops needed skills in critical thinking, cooperation, and creativity. Our schools should be rich with hands-on learning opportunities.
---
The state's ongoing budget issues have had considerable impact on schools in terms of budget and teacher hiring. What can the district do to offset the effects of unstable budget conditions?
We need to have the ability to create reserves so that we can handle changes in the budget smoothly. This past year, we increased our target ending fund balance by $500,000 to $1 million, so that we could better weather a future fluctuation in student number or a cut to our budget by the State. This proved to be a wise move, as it appears that a decline in student population this current year (we had an increase the previous year) can be handled without resorting to cutting staff. We will need to work with the Assembly so that they commit to fully funding our schools, including when enrollments go up. And we need the Assembly to understand that it is in the best interest of the Juneau School District and our community for the district to be able to accumulate a responsible level of reserves that can be tapped into if/when needed. Currently, the district has no multi-year reserves. Within the context of legal limitations on how much we can receive from CBJ for our schools, there needs to be Assembly support to help/allow the Juneau School District to develop prudent reserves.
---
What should the district be doing to ensure equal access to academic and extracurricular resources for students of all backgrounds?
Standardized tests are part of the educational landscape to measure student learning. We have assessments that provide immediate feedback, which helps recognize where students are struggling and address issues quickly. MAP (Measures of Academic Progress) and DIBELS (Early Literacy Screener) are examples. And we also have assessments, like the new PEAKS, that provide scores relative to others throughout the nation. These are used to measure the overall educational system, primarily, and are required by law.
Assessments where you get immediate feedback can be extremely valuable to a teacher so that they can focus on a key concept that they find that their students are not learning. Teachers use these tests to determine if/when interventions are needed. When teachers know what students are ready to learn, more learning, more quickly, takes place. These assessments are good for Juneau students.
The national assessments are a bit different. What we teach in Juneau, Alaska is not the same as what is taught in Arkansas or some other location. So, while these tests compare students across the state and nationally, there is some concern about whether these tests are assessing what our schools teach. As an information point for policy makers and public discussion, they are valuable. Having students take this test less frequently would be OK, however, the law requires them to be done annually.
---
What should the district be doing to ensure equal access to academic and extracurricular resources for students of all backgrounds?
The Juneau School District has a strong policy about equity. Considerable effort is made to ensure that students have equitable access to academic and extra-curricular resources. For example, no student is turned away from participating in afterschool activities because of ability to pay. We see that participation rates in activities by low-income families are similar to other groups, which confirms that barriers to participation are being kept low. It is not perfect, however. A few classes in middle school and high school are offered before or after school and while we offer an activities bus for after middle school, we are not able to provide additional bus service for all students to participate in these classes, for example.
Investing in early education, in grades K-3 and BEFORE kindergarten is the most cost effective way we can reduce the achievement gap. An early education emphasis is good for all students, but especially critical for students from disadvantaged homes.
---
Do you feel the Juneau School District should emphasize educating students about Alaska Native culture and that of other minority groups? Why or why not?
Yes. Society is strengthened by diversity and we should instill in our students a respect for and understanding of multiple cultures and perspectives. Juneau is blessed to have a rich Native culture as part of the fabric of our community. The education of every student in Juneau can be enhanced by understanding of local Native culture. The graduation rate of Native students has increased substantially over the past several years, from about 50 percent to more than 70 percent, but it still lags overall rates. We know that students that feel connected to school do better—having Native culture present in our schools and celebrating diversity is good for all students.KTOO solicited the candidates' answers by email. We've edited their written responses for typos, grammar and news writing style — but not for length or substance.
---
---
More Candidate Profiles
Compare Responses by Issue
District Areawide Assembly
District 1 Assembly
District 2 Assembly
School Board (2 positions open)
Assembly issues
School Board issues