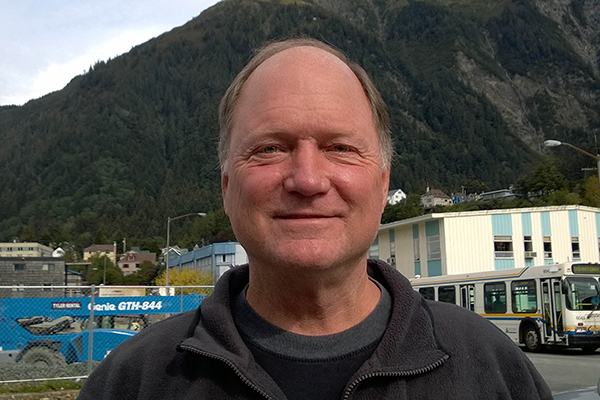 Tom Milliron
Age:  59 (yes, I am afraid that I am Grandfather age!)
Family: Spouse's name:  Kathryn Milliron  Kids' names and ages?  Sonna (34), Angela (30) and Joseph (26)  How many grandkids?  5
Occupation: Retired; former teacher and school administrator (According to Kathryn, my current occupation is "houseboy", but let's keep that off the records!)
Current Community Involvement: Currently not serving on any non-profit Boards or civic organizations.  Just volunteering at schools at the moment.
Hobbies/Interests:  current events in education, hunting, fishing, ranching, reading, cooking (and eating!), college football, travel
Previous government experience:  None
Positions on Juneau School Issues
School Budget
As a school board member, what programs and services will you prioritize at budget time?
Our priorities when it comes to the budget should be based on several different sources of input. First would be what items are non-negotiable as far as our school district leadership is concerned. Those things need to be taken off the table. Second, what does our community feel should be the priorities of our budget based on the community values and what individuals in the community indicate through the budget process is important when looking at increasing student achievement and continuing to increase the high school graduation rate.
Bullying
Hazing and bullying continues to be an issue in Juneau schools, as evidenced by a recent report released by the superintendent. The district already has strict policies in place to punish such behavior. What else can be done to address the issue?
Like any other policy, is it working? What does the data show us? Does the policy need to be reviewed and re-evaluated. If we, we being our district, our school board, our community, feel that policy and the regulations related to it are not working, the outcome isn't the one anticipated, which is of course reduce or eliminate bullying in this case, then that policy and the attached regulations and then the discipline grid driven by that policy should be reviewed with public comment and then modified to address our needs.
School Activities
Last year's middle school travel ban revealed a philosophical schism in the mission of the school district. Should the district focus on academics, or preserve a broader mission that includes extracurriculars and strong sports programs?
I don't think the two can be separated. That doesn't mean I think activities should be mandated at the school level from our district office. I think we should embrace what individual school communities feel should be part of the opportunities available to our kids. If a school values and priorities support the option for kids, within reason, to be able to travel then I think we ought to have that option at the school level.
Pre-K
Research has overwhelmingly shown that universal pre-kindergarten has huge long-term benefits, academically and for society. Can you or will you do anything to bring universal pre-K to Juneau?
I would do everything I could to support. Of course we all are working within a budget. Having said that, I would certainly do everything I could to support it. In addition to that, it's absolutely critical that along with kids coming to school ready to learn in kindergarten, which means some text background, that by fourth grade, our kids are reading at grade level, which means we really need to also, along with the preschool focus, with an emphasis on the importance of learning to read in k-3, including reading interventions for our kids who are not reading quite as fast.
School Choice
Some legislators and Gov. Sean Parnell have tried, unsuccessfully, to lift a constitutional state ban on using public money for private and religious schools. Where do you stand on the constitutional restriction?
I feel we should use our public money for public education. On the flip side I can understand that one barrier to private education is funding, therefore the door is not open for everyone. One could easily argue that private education opportunities maintain the status quo as far as our social economic strata is concerned, however I don't agree with that position. I believe the money should stay in the public schools and we should come up with other options to fund those who may not be able to afford going to a private school.
Harry Potter
Which Harry Potter character are you?
I suppose, without having too big of a head, I could be Harry. I like going out there, having fun, exploring new options, providing leadership and taking on the challenges that look insurmountable.
View the other candidate profiles