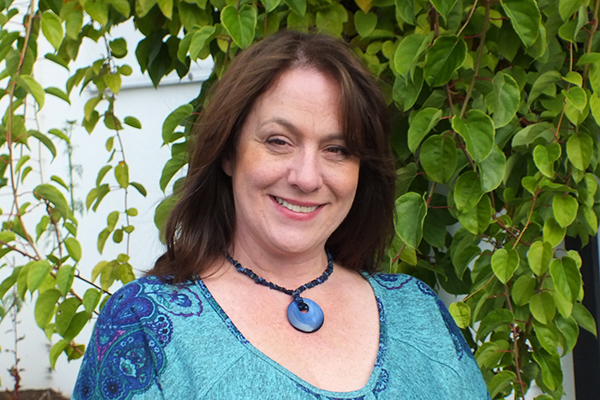 Debbie White
Family: Husband Chris, children are Samson, 25, and Brian, 24
Occupation: Real estate broker
Current Community Involvement: None current
Hobbies/Interests: Woodturning, gardening
Previous government experience: Board of Equalization
Positions on Juneau Issues
Housing
According to a 2012 Juneau Economic Development Council report, the capital city needed to add about 700 fair market homes or rental units and nearly 450 subsidized rental units to achieve a healthy housing market. What can the Assembly do to encourage new housing development that meets the needs of Juneau residents?
We can allow more density and build houses closer together, which some of that is within the rules. And we can build up or we can build out. The only way that we are going to build out is for the City and Borough to start getting rid of their land. The City and Borough of Juneau owns about 20,000 acres of property. It's really hard to find a buildable lot in this area. In most places, a builder can get a lot with water, sewer, and power to the lot line for in between $35,000 and $55,000. Obviously, Juneau is never going to get close to that number. But at this time, they're sitting at about $150,000 before they even start digging for a foundation. There's no way to build an affordable home when that's what you're starting with. It's the only component left that we have any control over is the cost of the land. The only way to lower the cost of the land is to get more land available. Not just for housing though. You also have to think about business, because where is the next big idea is going to build? We have a lack of exports in our community. We have exports coming out of Alaska Glacier Seafoods. And we have exports coming out of Alaskan Brewery. And for the brewery to expand, the city had to forfeit a street. When our next young person comes up with our next big idea like that, there's no place available for them to build.
Homelessness
What are your thoughts on a Housing First facility in Juneau, where chronic inebriates can live and access services, such as Karluk Manor in Anchorage? What role, if any, should the city play in pursuing such a facility?
I'm not sure I feel comfortable with the idea of the City and Borough of Juneau operating such a facility. If land could be found that was suitable for such an operation, as long as the City and Borough of Juneau get out of the way and let the non-profits do their job, I'd be interested in seeing proposals.
Downtown Revitalization
Recently a group called the Downtown Improvement Group (DIG) organized a cleanup day in Juneau. What solutions would you offer to make the center of Juneau a better place for residents and visitors alike?
We've made some great progress with the Sealaska Heritage building in downtown Juneau. It's a shining example of what can be done. The Gastineau Apartments need to be rebuilt. Perhaps we could get other businesses to put year-round apartments upstairs. This would also help make Juneau a more walkable community.
Transportation & Infrastructure
What's your take on the Juneau Access Project (aka the Road)?
I hope that I live long enough to drive out of Juneau. I believe that had this been done in the 70s, it would no longer be a divisive issue in our community.
For years, the city pursued a second crossing between Juneau and Douglas Island. In 2010, Juneau voters rejected a local bond measure that would have paid for the project, and it has not been as high a priority since. Do you support the second crossing, and if so how should it be financed?
I do support a second crossing, but it's become clear that with the isostatic rebound and the filling in of Gastineau Channel that, in my lifetime, Gastineau Channel is actually going to be a bay and the second crossing is going to be a road. At that time, we can pursue what funding is available, be it federal or state.
CBJ Budget
The CBJ's finance experts are projecting multi-million dollar budget shortfalls in upcoming fiscal years. How would you address the shortfalls?

Which city services are your priorities to maintain?
The priorities of the City and Borough of Juneau are education and public safety. Public safety being our police department, fire department, roads, water and sewer. Everything beyond that are services that the Assembly has been tasked with providing, be it through lobbying, or through voting on tax measures. Moving forward, we need to look at every revenue and every expenditure, and I'm hoping that my experience in the private sector where budgeting is a much different process will come in handy through this process. Under no circumstances, should we reduce public safety budgets. Everything else has to be on the table.
School Funding
For the first time in years, the Assembly this year did not fund Juneau schools to the maximum amount allowed under state law. Do you categorically support funding to the cap? Why or why not?
I do support funding to the cap, but I think we also need to look at the school district budget and figure out and how to get this money into the classrooms. Our priority is the children, not the administration.
Economic Development
The Assembly has hired a consultant to come up with a Juneau Economic Development Plan. What ideas do you have to diversify Juneau's economy?
As we know, government and tourism keep Juneau alive. But to thrive, we do need to expand our economy. We've talked about community sustainability for a long time. In fact, my father served on one of the first councils on sustainability for Juneau. We need to encourage our artists to keep making products and we need to come up with a way for value added manufacturing be it timber, fisheries, or other food goods. I'm not sure it is up to the Assembly to decide can be exported out of Juneau, but it is up the Assembly to find ways to encourage such development with the cost of available land and commercial space in Juneau. A lot of our young people with really great ideas are taking their ideas outside of this area.
How do you feel about the city facilitating the reopening of the AJ Mine?
If we can ensure a way to protect the watershed, and the City and Borough of Juneau can lease the property out to an operator as a partner, I would be for opening the AJ mine.
Public Safety
In 2013, Juneau police seized nearly $2 million in illegal drugs and drug money. What can the Assembly do to curb drug use in Juneau?
This has to start with prevention and education. The only way to curb the effects of drug use in our community is to stop kids from starting. The younger a person starts using drugs, the more likely they are to develop severe problems later in life. I do believe that we need a treatment center available locally. Families in Southeast Alaska are most of the time having to send their loved ones out of state for treatment. Once we can identify our partners in addressing this, I believe that having a treatment facility available locally is going to be the key to helping people currently affected by these problems. But once again, I cannot stress enough that it's important to begin education early and often with our young people.
Voter Turnout
Voter turnout in Juneau has been abysmal for several years. The city has not seen more than 50 percent of voters participate in a municipal elections in 20 years. As a prospective city official, what can be done to increase civic engagement?
Once again, this has to start when people are young. Voter apathy is something that's very hard for me to understand because as a young person at the dinner table, we were encouraged to discuss current events (and) issues, pick a side, and it was just fun banter with my parents, mostly my father, regarding the topic of the day. Generally, my dad would tell me the topic of the day at breakfast and I had to be prepared to discuss the topic of the day at dinner. But until dinner, I didn't even know which side of the issue I would need to present. That made me a very active participant in what was going on in my community and in my country and in the world. So, by educating young people, — and I'm not saying that every parent has to be as extreme as my father was – in bringing this issue up with a few other people I knew, I've already been invited to come to a few schools and talk to classes of fifth graders about why it so important. Beyond telling kids that this election was missed by three votes or this one by two votes, make the children an active participant in what's going on in the community. I think that the only way we're going to get that is present them with a problem and ask them what they think about it. Eventually, they will become more active.
Southeast Footwear
XTRATUFs or Bogs?
When I wore out my last pair of American-made XTRATUFs, I have to admit I switched to Bogs. They're a little warmer and that's what my husband bought me.
View the other candidate profiles