On today's show:
Bostin Christopher hosts the conversation. Juneau Afternoon airs at 3:00 p.m. on KTOO and KAUK with a rebroadcast at 7:00 p.m. Listen online or subscribe to the podcast at ktoo.org/juneauafternoon.
Guests:
Marcelo Quinto, Past Grand President, Alaska Native Brotherhood
Jennifer Quinto
Andrés Javier Camacho, KTOO Video Producer, ReVision Alaska
Steve Johnson, Herring Harvester
Gershon Cohen, Chilkat Challenge Triathlon
Lauren Verelli, CBJ Parks and Rec
Brenda Wright, Juneau Audubon Society
Subscribe to the podcast: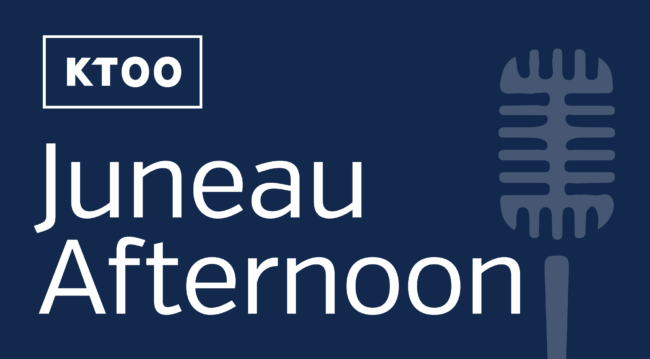 Juneau Afternoon is a production of the KTOO Arts and Culture Team.
Bostin Christopher produced today's show with help from Erin Tripp.