On Juneau Afternoon today, Culture Rich Conversations from the Black Awareness Association resumes. This week's episode focuses on how to continue the unfinished work of Dr. Martin Luther King, Jr. Host Christina Michelle addresses what our youth are learning in schools and will share audio clips that highlight the importance and benefits of this education.
Students in communities all over our nation were home from school on Monday, Jan. 16, but many may have no idea about the significance of the holiday they were honoring. Today, Culture Rich Conversations explores what we can all do to make the changes needed to ensure the next generation is able to carry on Dr. King's dream.
Note: The copyrighted John Lewis audio is used with permission from the Choices Program of Brown University.
Christina Michelle hosts today's program. You can catch Juneau Afternoon, Wednesday through Friday, live at 3:00 p.m. on KTOO Juneau 104.3 and KAUK 91.7 Juneau Auke Bay. A rebroadcast airs at 7:00 p.m. You can also tune in online at ktoo.org/listen.
Subscribe to the podcast: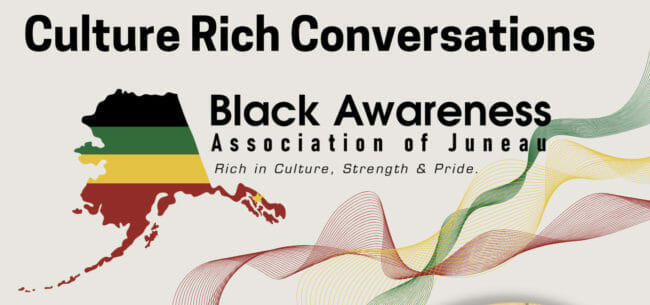 Culture Rich Conversations is an ongoing feature of Juneau Afternoon
and is produced in partnership with the Black Awareness Association of Juneau.
Natasha Boozer produced today's show with assistance from Cheryl Snyder.
Juneau Afternoon is a production of the KTOO Arts and Culture Team.