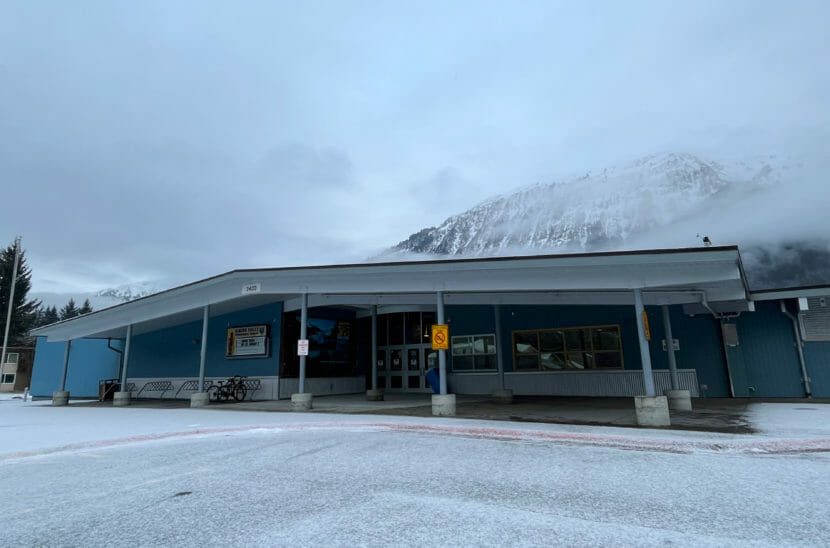 The Juneau School Board will no longer pursue an investigation into the district's communication about last year's floor sealant incident.
Last summer, staff mistakenly served students floor sealant instead of milk. At the time, some parents said calls from the school came too late. The school board was considering spending $11,500 on a third-party investigation into the district's communication about the incident, but at a school board meeting Tuesday night, they decided against it.
Board member Martin Stepetin said previous investigations into the incident itself had been sufficient.
"We have learned a great deal about what we can do to protect ourselves from this happening again, and that's the most important thing," he said.
Member Emil Mackey argued that the investigation was still worth pursuing if it could restore families' trust. He said that while the district's food vendor, NANA Management Services, made the mistake of delivering the floor sealant to a food warehouse, the district was responsible for communicating with families.
"There may be only a few people out there that still really are concerned about it, but what if there is something to learn that we're going to miss because we didn't do this?" he asked.
But Superintendent Bridget Weiss said, judging in part by students' continued attendance at the RALLY summer school program, trust had been restored.
"We had families in RALLY the very next day, every day for the remainder of the summer," she said. "That is because this was one incident, not a large series of incidents where there had been challenges and problems."
Several groups investigated the incident, including the Juneau Police Department, the state Department of Environmental Conservation and NANA. NANA created new shipping and receiving protocols following the investigation.