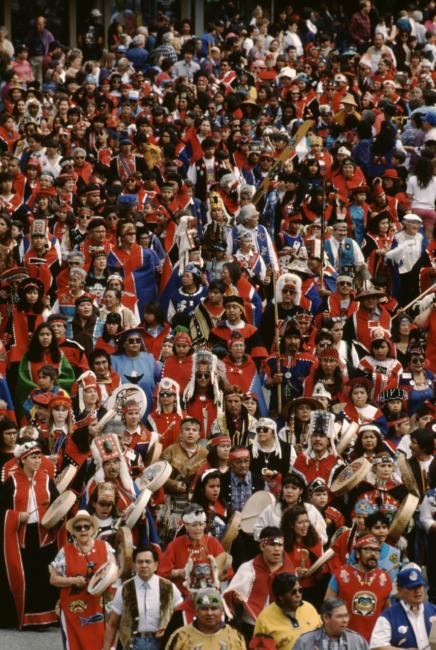 Dancers carrying drums and regalia are getting off airplanes and ferries. Hotels are filling-up. And Centennial Hall will soon come alive with the sights and sounds of Celebration.
On this Tuesday's Juneau Afternoon, Rosita Worl, president of the Sealaska Heritage Institute, will talk about the 40th anniversary of this gathering of Southeast Alaska Natives – how what started out as a dance festival has turned into much more.
Also in this program:
Two events connected to Celebration: a free workshop for Alaska Natives interested in writing plays.
Also, the Áak'w Rock Side Stage, four nights of entertainment from Indigenous artists.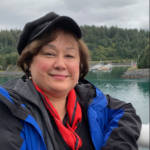 Rhonda McBride hosted this Tuesday's  program.  You can catch Juneau Afternoon,Tuesday through Friday, live at 3:00 p.m. on KTOO Juneau 104.3.  The rebroadcast airs at 7:00 p.m. on KTOO. You can also listen online at ktoo.org.
For more information about Juneau Afternoon or to schedule time on the show, email juneauafternoon@ktoo.org.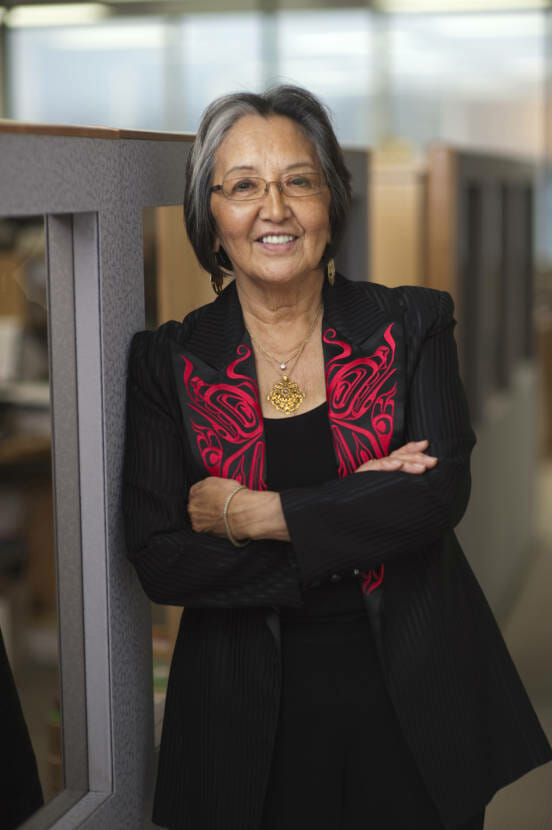 Guests: Rosita Worl, President of the Sealaska Heritage Institute.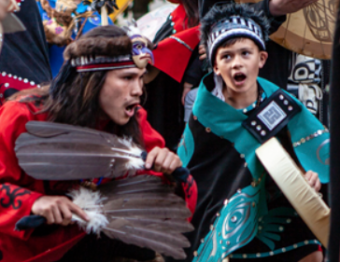 Rosita Worl helped to organize the first Celebration in 1982, a festival to honor Lingít, Haida and Tsimshian cultures. She says the 1982 gathering only had about 200 people, mostly elders. But today, Celebration draws more than 5,000 people and 2,000 dancers, with young people and children in the sea of faces.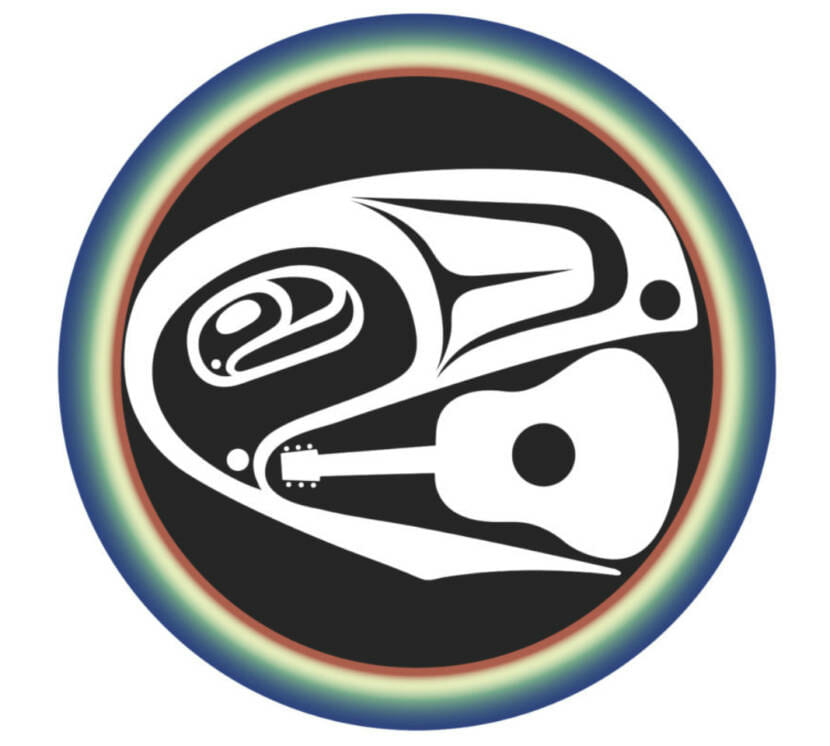 Guests: Stephen Qacung Blanchett, Àak'w Rock festival organizer and performer.
Àak'w Rock organizers are hoping to tap into support from this year's Celebration-goers for their 2023 Indigenous music festival.
The group is raising money at its Àak'w Rock Side Stage event, with four nights of "pay what you can" performances at the Crystal Saloon, starting Wednesday, June 8th. They include Indigenous artists Stephen Qacung Blanchett, Albino Mbie, Sunny Porch, Air Jazz, Ya Tseen, Daniel Firmin, Garden of Agony Unplugged and the Marc Brown Band.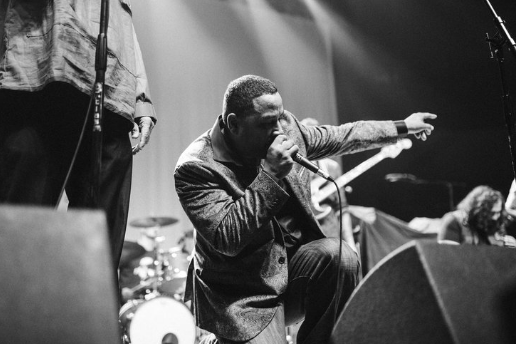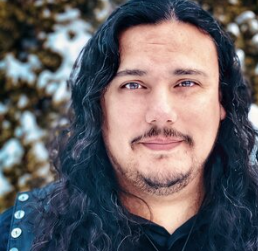 Guests: Frank Henry Kaash Katasse, writer, actor, director.
Frank Katasse says he didn't start out as a playwright. He wanted to be an actor but says once he tried it,  the feeling of  watching actors bring his lines to life, was magic.
Now he's on a mission to make the craft of writing for theater accessible. His class will be held on Friday, June 10th at the Shuká Hít (Clan House) in Sealaska Heritage Institute's Walter Soboleff Building. The four-hour workshop is free and designed to encourage young and inexperienced artists to explore writing for performance. Those interested should email Flordelino Lagundino at flordelino@theateralaska.org.