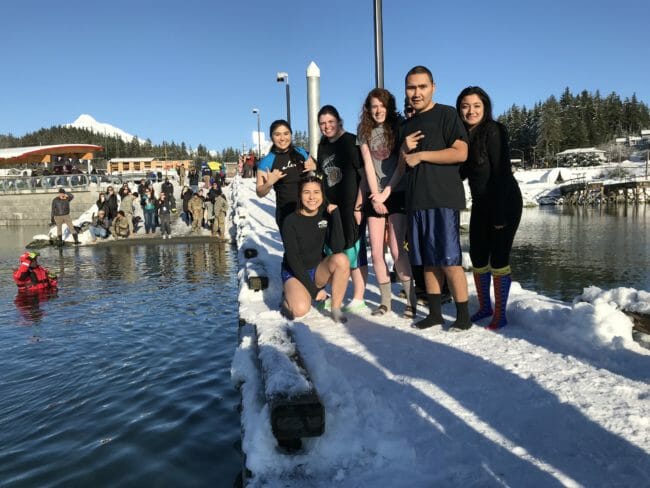 As an Alaska Native from a remote community, who has overcome numerous obstacles in getting a college education, Dannielle Carlson knows what it takes to succeed. Now she helps other Native students on their educational journey at the University of Alaska Southeast.
On this Wednesday's Juneau Afternoon, Carlson talks about her graduate research into some of the barriers Native and Rural students face.
Also on this Wednesday's program:
After a two-year wait, Perseverance Theatre's new musical, Fun Home, comes to the stage.
Litter Free's community-wide campaign for greening-up and cleaning-up Juneau.
In this week's Garden Talk, Ed Buyarski talks about how to protect your plants from Spring's weather roller coaster.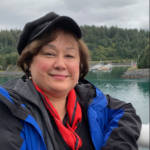 Rhonda McBride hosts this Wednesday's program. You can catch Juneau Afternoon, Tuesday through Friday, live at 3:00 p.m. on KTOO Juneau 104.3.  The rebroadcast airs at 7:00 p.m. on KTOO. You can also listen online at ktoo.org.
For more information about Juneau Afternoon or to schedule time on the show, email juneauafternoon@ktoo.org. Juneau Afternoon is often booked two weeks out.
Guests: Dannielle Carlson, UAS Alaska Native Success Specialist
Dannielle Carlson grew up in Sandpoint, a remote, predominantly Alaska Native community. As a first-generation graduate, she knows the challenges of pursuing a degree. She's now putting her personal experience to work as an Alaska Native Student Success Specialist, a newly-created position at the University of Alaska Southeast.
Her mission is two-fold: to attract and retain Native students by making the campus a welcoming and equitable experience for Alaska Natives.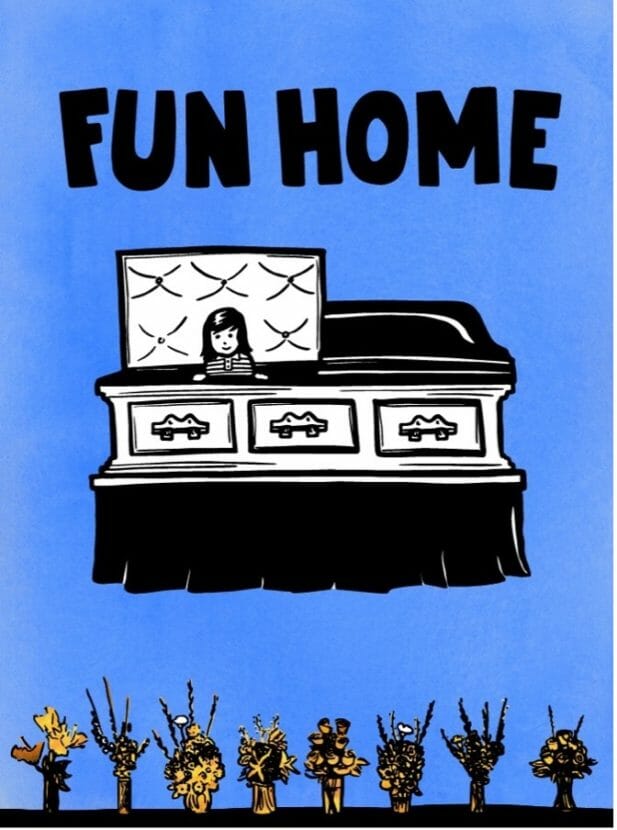 Guests: Hannah Wolf, Director. Allison Mickelson, plays Big Alison.
Critics called Fun Home one of the most groundbreaking productions to hit Broadway. The play won five Tony Awards in 2015, including Best Musical. This Friday night, the play will open to Juneau audiences at Perseverance Theatre.
Fun Home is a production based on a graphic memoire from Alison Bechdel, who used cartoons to tell the story of her relationship with her gay father, as well as her own journey as a lesbian.
Perseverance Theatre's small stage in downtown Douglas is quite different from Broadway, but the musical's director and cast say, in some ways, the intimate setting may be even more powerful.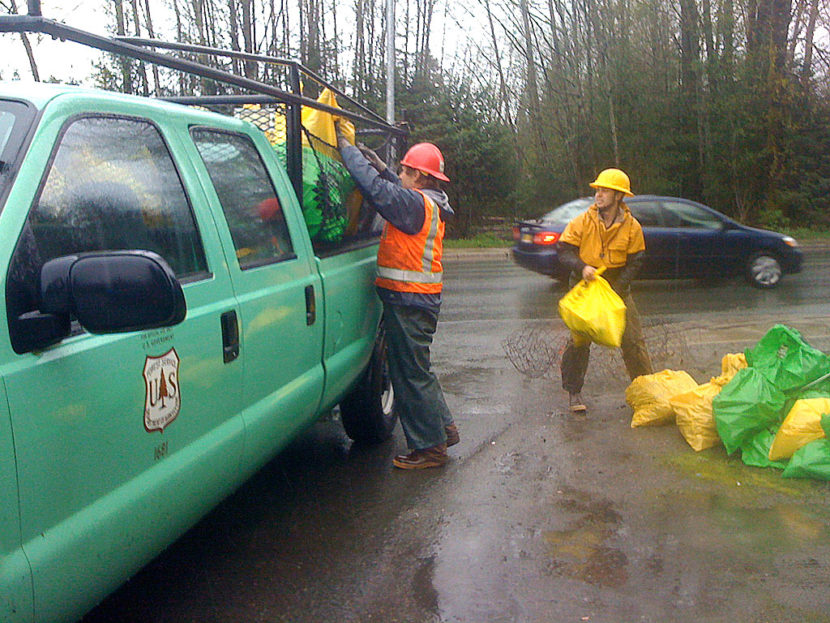 Guests: John Hudson, Southeast Alaska Watershed Council. Nancy Waterman Southeast Alaska Land Trust.
Juneau's community-wide clean-up is a rite of Spring that goes back to 1916. Today, it's run by the non-profit group, Litter Free, and continues to grow in participation. Last year, volunteers collected more than 30,000 pounds of trash.