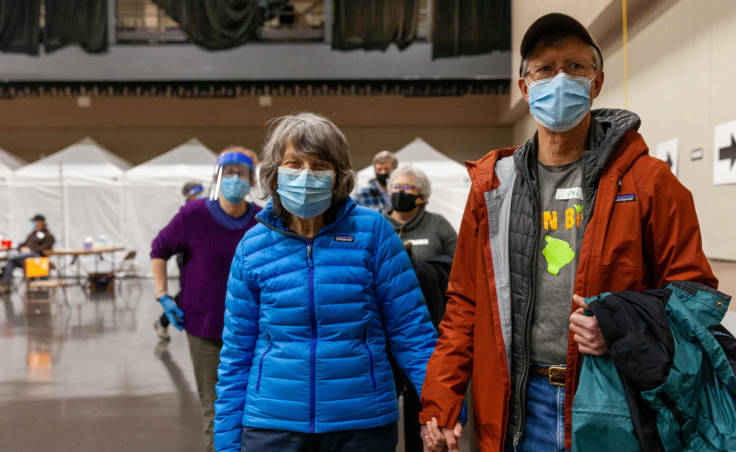 By the end of the weekend, City Emergency Manager Robert Barr said about 10% of Juneau's eligible population would be vaccinated.
Daily new cases reported
Total Alaska resident cases:
50,572
Total non-resident cases:
1,650
Data from the state health department showing cases by date reported. "Alaska resident cases" means Alaska residents diagnosed with COVID-19, both in and out of the state. "Non-resident cases" means the number of people from outside of the state who were diagnosed with COVID-19 while in Alaska. "Total" case numbers are cumulative (i.e., include people who have recovered). (Graphic by David Purdy/KTOO)
---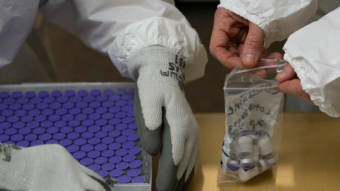 Over the course of two days, the Haines Health Center ceased normal appointments to give about 600 people from Haines and Klukwan their first doses of the Moderna COVID-19 vaccine.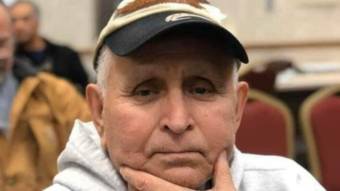 George Nelson Jr. lived as one of 600 or so residents of Angoon, where he devoted himself to his community and his family.
Regional alert levels
| | Alert level | Cases in last 14 days | Per 100,000 |
| --- | --- | --- | --- |
| Anchorage Municipality | High | 1238 | 30.3 |
| Fairbanks North Star Borough | High | 522 | 38.9 |
| Juneau City and Borough | Intermediate | 37 | 8.3 |
| Kenai Peninsula Borough | High | 152 | 18.6 |
| Matanuska-Susitna Region | High | 573 | 38.5 |
| Northwest Region | High | 273 | 71.1 |
| Other Interior Region | High | 87 | 26.5 |
| Other Southeast Region – Northern | High | 40 | 14 |
| Other Southeast Region – Southern | Intermediate | 23 | 8.2 |
| Y-K Delta Region | High | 499 | 135.5 |
| Southwest Region | High | 171 | 42.3 |
Alert levels according to data from Alaska DHSS (Chart by David Purdy/KTOO)
Resources
COVID-19 numbers
News and information from state agencies
For Juneau
---
Questions
---