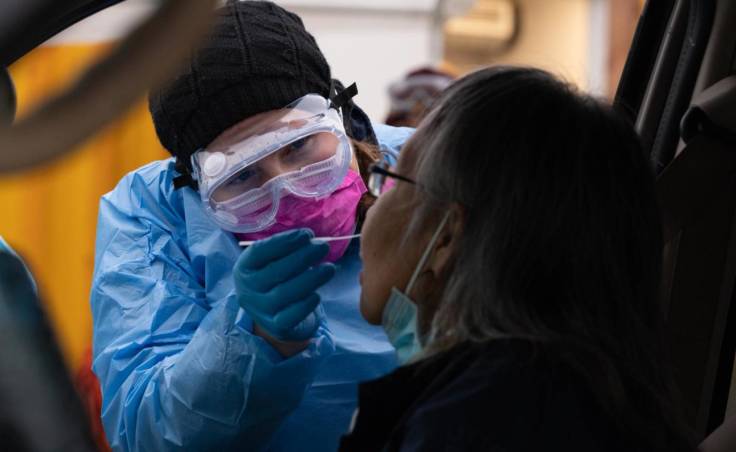 The money is supposed to be used to help with COVID-19 testing and administering vaccines. And, each grant comes with the requirement that at least 10% has to go toward activities that address obstacles to health, like poverty or discrimination. 
Daily new cases reported
Total Alaska resident cases:
55,989
Total non-resident cases:
2,000
Data from the state health department showing cases by date reported. "Alaska resident cases" means Alaska residents diagnosed with COVID-19, both in and out of the state. "Non-resident cases" means the number of people from outside of the state who were diagnosed with COVID-19 while in Alaska. "Total" case numbers are cumulative (i.e., include people who have recovered). (Graphic by David Purdy/KTOO)
---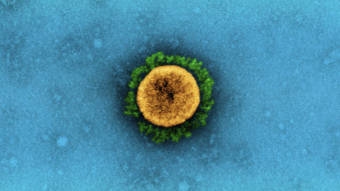 Alaska scientists have discovered 10 cases of a new strain of the coronavirus that researchers say is more contagious and possibly better at defeating vaccines.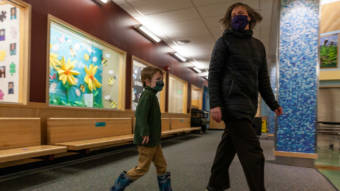 It took a lot of advocacy with the state's medical team to get all teachers on the eligibility tier for vaccination.
Regional alert levels
| | Alert level | Cases in last 14 days | Per 100,000 |
| --- | --- | --- | --- |
| Anchorage Region | High | 524 | 181.3 |
| Fairbanks Region | High | 200 | 205.8 |
| Juneau Region | Intermediate | 33 | 103.9 |
| Kenai Peninsula Region | Low | 38 | 64.5 |
| Matanuska-Susitna Region | High | 543 | 506 |
| Northwest Region | Intermediate | 20 | 73.7 |
| Other Interior Region | High | 23 | 166.8 |
| Other Southeast Region – Northern | High | 48 | 235.2 |
| Other Southeast Region – Southern | High | 56 | 283.3 |
| Y-K Delta Region | High | 82 | 315.9 |
| Southwest Region | High | 58 | 205.1 |
Alert levels according to data from Alaska DHSS (Chart by David Purdy/KTOO)
Resources
COVID-19 numbers
News and information from state agencies
For Juneau
---
Questions
---