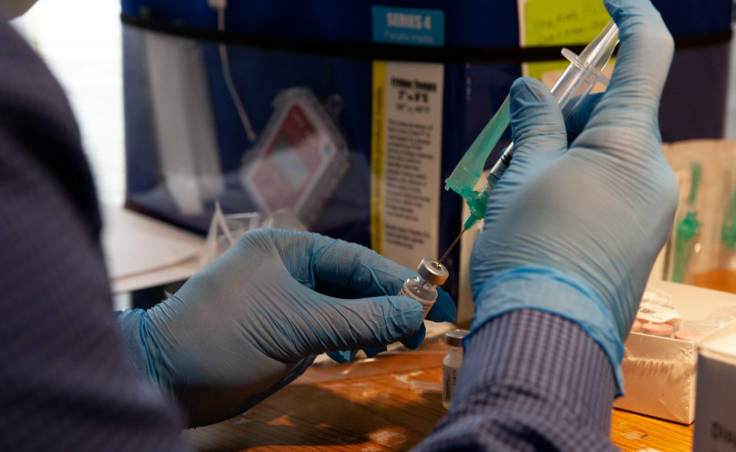 The city is holding its first small pop-clinic Friday at a local business.
Daily new cases reported
Total Alaska resident cases:
62,547
Total non-resident cases:
2,633
Data from the state health department showing cases by date reported. "Alaska resident cases" means Alaska residents diagnosed with COVID-19, both in and out of the state. "Non-resident cases" means the number of people from outside of the state who were diagnosed with COVID-19 while in Alaska. "Total" case numbers are cumulative (i.e., include people who have recovered). (Graphic by David Purdy/KTOO)
---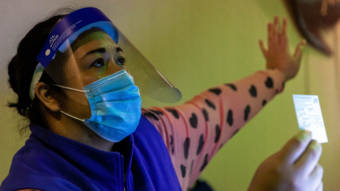 Beginning today, April 6, community members will be able to ask questions during the weekly event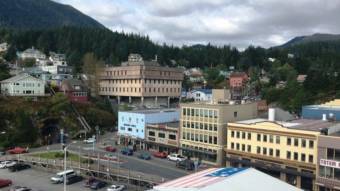 The city is projected to face roughly $33 million in revenue losses, but the community was allocated just $1.7 million in direct federal funding.
Regional alert levels
| | Alert level | Cases in last 14 days | Per 100,000 |
| --- | --- | --- | --- |
| Anchorage Region | High | 921 | 318.7 |
| Fairbanks Region | High | 231 | 237.8 |
| Juneau Region | Intermediate | 36 | 113.3 |
| Kenai Peninsula Region | High | 128 | 217.2 |
| Matanuska-Susitna Region | High | 705 | 657 |
| Northwest Region | Low | 14 | 51.6 |
| Other Interior Region | High | 32 | 232.1 |
| Other Southeast Region – Northern | Intermediate | 23 | 112.7 |
| Other Southeast Region – Southern | Intermediate | 17 | 86 |
| Y-K Delta Region | High | 73 | 281.2 |
| Southwest Region | High | 40 | 141.5 |
Alert levels according to data from Alaska DHSS (Chart by David Purdy/KTOO)
Resources
COVID-19 numbers
News and information from state agencies
For Juneau
---
Questions
---