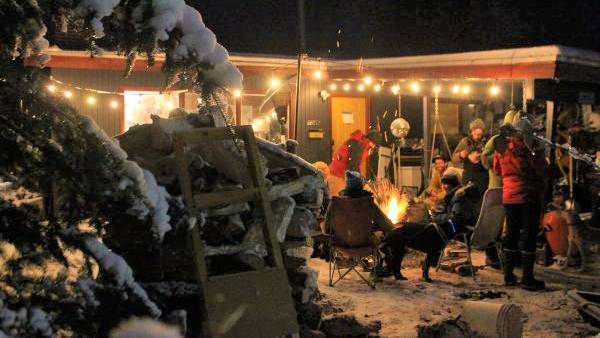 Dr. Anne Zink recommends over-the-counter COVID tests if someone in your holiday gathering is immunocompromised, or if there will be a large group of people in attendance.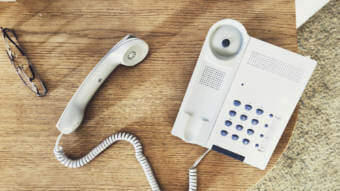 The rules that temporarily expanded the use of audio-only telehealth service are rapidly shifting.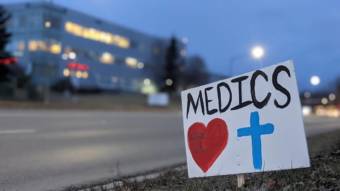 During an hour of sharply-divided testimony, more than two dozen Alaskans largely took one of two sides: They either pleaded with the board to allow doctors to keep prescribing drugs like ivermectin to treat COVID-19, which federal regulators have warned against or they asked the board to take a clearer stand against misinformation related to the virus.
Vaccination rates by region
Vaccination complete
One vaccine dose
Unvaccinated people
Under 12 (no vaccine authorized yet)
| | |
| --- | --- |
| Alaska | |
| Aleutians East Borough | |
| Aleutians West Census Area | |
| Anchorage Municipality | |
| Bethel Census Area | |
| Bristol Bay plus Lake and Peninsula | |
| Denali Borough | |
| Dillingham Census Area | |
| Fairbanks North Star Borough | |
| Haines Borough | |
| Juneau City and Borough | |
| Kenai Peninsula Borough | |
| Ketchikan Gateway Borough | |
| Kodiak Island Borough | |
| Kusilvak Census Area | |
| Matanuska-Susitna Borough | |
| Nome Census Area | |
| North Slope Borough | |
| Northwest Arctic Borough | |
| Petersburg Borough | |
| Prince Of Wales-Hyder Census Area | |
| Sitka City and Borough | |
| Skagway Municipality | |
| Southeast Fairbanks Census Area | |
| Valdez-Cordova Census Area | |
| Wrangell City and Borough | |
| Yakutat plus Hoonah-Angoon | |
| Yukon-Koyukuk Census Area | |
Data from Alaska DHSS (Chart by David Purdy/KTOO)
---
Regional alert levels
| | Alert level | Cases in last 14 days | Per 100,000 |
| --- | --- | --- | --- |
| Anchorage Region | High | 1468 | 508 |
| Fairbanks Region | High | 555 | 571.2 |
| Juneau Region | High | 101 | 317.9 |
| Kenai Peninsula Region | High | 288 | 488.7 |
| Matanuska-Susitna Borough | High | 808 | 753 |
| Northwest Region | High | 577 | 2127.3 |
| Other Interior Region | High | 163 | 701.5 |
| Other Southeast Region – Northern | High | 175 | 857.6 |
| Other Southeast Region – Southern | High | 226 | 1143.3 |
| Y-K Delta Region | High | 424 | 1633.5 |
| Southwest Region | High | 86 | 304.2 |
Alert levels according to data from Alaska DHSS (Chart by David Purdy/KTOO)
---
Resources
COVID-19 numbers
News and information from state agencies
For Juneau