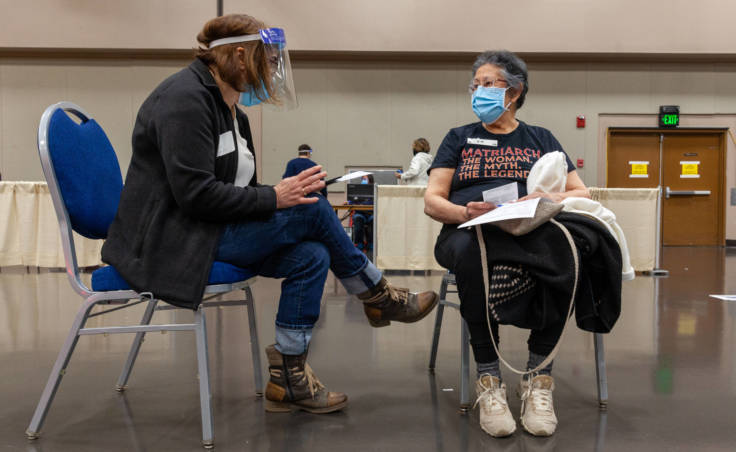 Nearly half of the Alaskans who responded to an online survey in March from the state health department said they had not gotten a COVID-19 vaccine yet or booked an appointment.
Daily new cases reported
Total Alaska resident cases:
66,120
Total non-resident cases:
2,760
Data from the state health department showing cases by date reported. "Alaska resident cases" means Alaska residents diagnosed with COVID-19, both in and out of the state. "Non-resident cases" means the number of people from outside of the state who were diagnosed with COVID-19 while in Alaska. "Total" case numbers are cumulative (i.e., include people who have recovered). (Graphic by David Purdy/KTOO)
---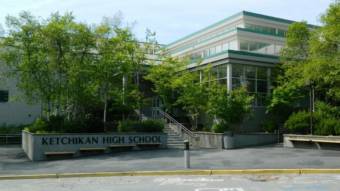 At least 23 cases have been linked to the Bill Weiss Tournament that was held alongside another tournament at Ketchikan High School in late April.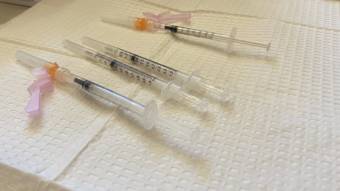 The form was intended to get a better sense of resident attitudes and concerns about getting the shot.
Regional alert levels
| | Alert level | Cases in last 14 days | Per 100,000 |
| --- | --- | --- | --- |
| Anchorage Region | High | 465 | 160.9 |
| Fairbanks Region | High | 570 | 586.7 |
| Juneau Region | Intermediate | 32 | 100.7 |
| Kenai Peninsula Region | Intermediate | 81 | 137.4 |
| Matanuska-Susitna Region | High | 368 | 342.9 |
| Northwest Region | Intermediate | 35 | 129 |
| Other Interior Region | High | 41 | 297.4 |
| Other Southeast Region – Northern | Low | 14 | 68.6 |
| Other Southeast Region – Southern | High | 85 | 430 |
| Y-K Delta Region | Intermediate | 32 | 123.3 |
| Southwest Region | Low | 14 | 49.5 |
Alert levels according to data from Alaska DHSS (Chart by David Purdy/KTOO)
Resources
COVID-19 numbers
News and information from state agencies
For Juneau
---
Questions
---