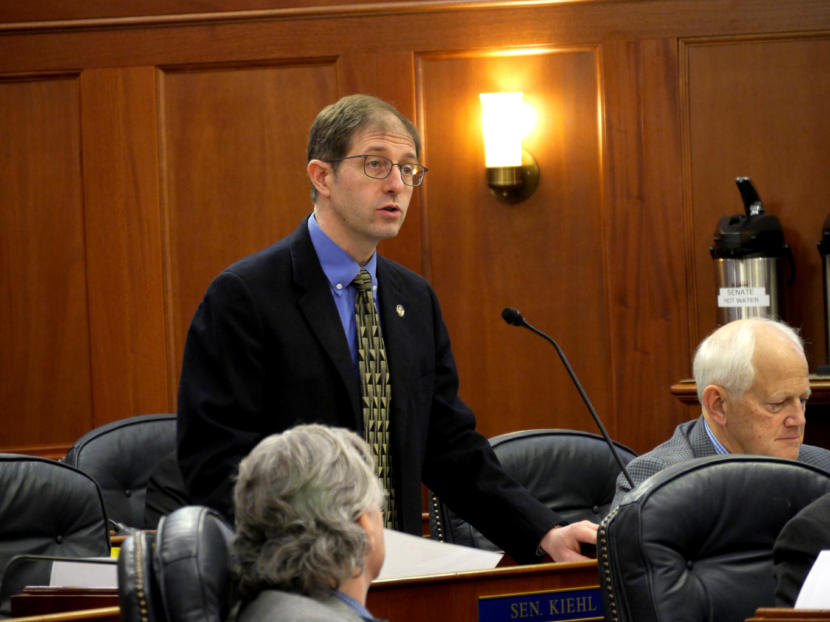 Last Wednesday, Sen. Jesse Kiehl, a Democrat from Juneau, was the only member of Alaska's Senate Judiciary Committee to move to vote against a bill that would ban transgender girls from competing with other female athletes in school sports.
The bill is not unique to Alaska. Thirty-seven states have proposed similar bills, and 15 have now become laws. South Dakota was the first state to pass a ban on trans girls competing in sports this year. 
Sen. Kiehl says that the timing of the bill makes him question its purpose. The bill doesn't have a companion in the House of Representatives. 
"This bill doesn't stand a kerosene snowball's chance in you-know-where of passing this year and getting to the governor's desk," he said.
Kiehl said time is at a premium, with the regular session ending on May 18th.
"It stands, again, no chance of passage. And I can only speculate, but if it's for show and not for go, that's a really unfortunate way to use the Legislature's time," he said.
Besides the timing, he's also against the bill because it uses inapplicable research: studies conducted on transgender people in the military who transitioned after puberty.
He also says the bill infringes on young women's right to privacy and that it singles out a very small number of individual transgender girls — so far in Alaska, there has been just one transgender female school athlete.
Kiehl says that if the legislation were an attempt to legitimize and empower women and girls in sports, it would be providing solutions that people involved in women's sports have been asking for, like equity in funding and structure.
"It's not aimed where the rhetoric is shooting. So who's really getting the bullet?" Kiehl asked. 
The bill hasn't been taken up since last week. It's on the calendar for Wednesday.