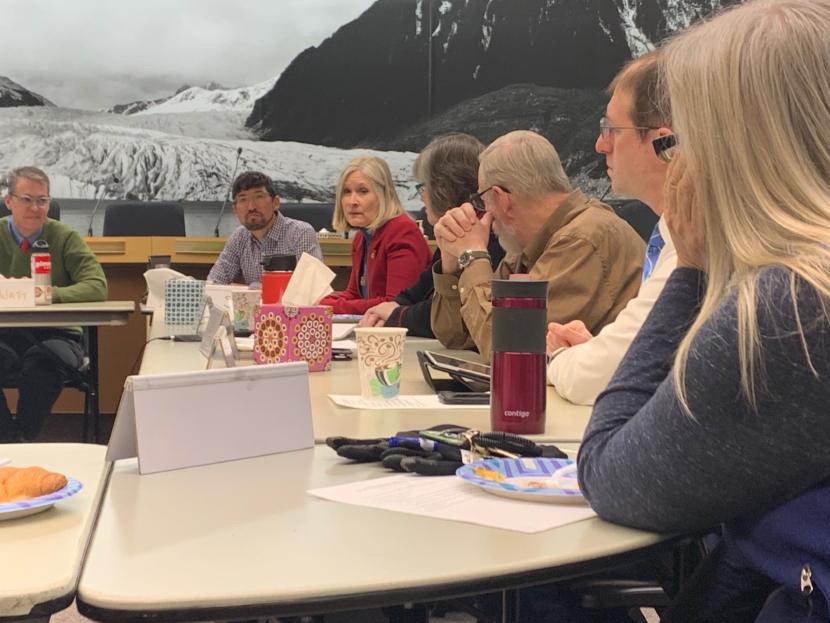 Juneau's state lawmakers met with city staff and Juneau Assembly members this week to talk ahead of the start of the legislative session.
At the end of last year's session, the city found itself on the hook for more than $5 million in cost shifts from the state. Meanwhile, its legislators were trying to stem the tide of state jobs leaving town while also monitoring what some see as yet another effort to move the capital.
Juneau's trio of legislators said they're committed to working together to address impacts to the city from last year's state budget vetoes.
"We're still looking at education. We're looking at funding the ferry system. We're looking at anything with mental health issues," said Juneau Mayor Beth Weldon.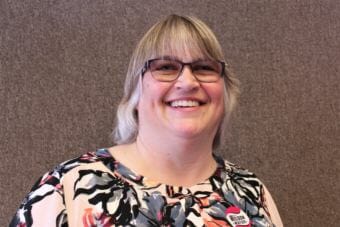 Of the many state budget vetoes last year, the biggest impact for Juneau was $3.7 million in school bond debt reimbursement — money the city used to get from the state.
"The state is not living up to their obligations as far as school bond debt, but I don't see any changes this session," Weldon said.
Despite that, she said she came away from the meeting with lawmakers feeling encouraged.
Education funding is an annual a priority for Juneau. Last-minute cuts and delays at the state level in recent years have made it difficult for school districts to budget.
Rep. Andi Story is a former Juneau School Board member. She plans to introduce a bill this session that would put $30 million that was outside the state's education funding formula last year back in so that districts can better plan ahead.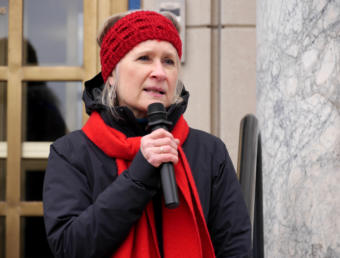 "It's dollars school districts can count on, and it's inflation-proofing that amount. So it brings some certainty," Story said.
Story, a Democrat, is a member of the Alaska House of Representatives majority coalition. After getting off to a slow start last year in the House, Story said the coalition hopes to expedite this year's budget process.
"In fact, we are already going to have budget subcommittee meetings starting first week of session," Story said.
She also serves on the House Transportation Committee, which will take up business on the state ferry system on Jan. 23.
Another ongoing concern is so-called "capital creep" — the slow-but-steady migration of state jobs out of Juneau to other parts of the state.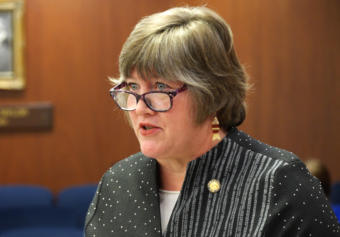 Last year, the delegation sent letters to state commissioners asking for a heads-up whenever they planned to eliminate positions in Juneau or move them elsewhere.
"The administration has great latitude in where they place a job or how they move a job around," said Juneau Democratic Rep. Sara Hannan.
According to the Juneau Economic Development Council, government jobs have been on the decline for eight years straight. Between 2017 and 2018, average monthly employment in state government fell by 46 workers.
According to numbers provided to Juneau's legislative delegation by the state's Department of Administration, Juneau saw a further loss of 16 state jobs between January and October last year.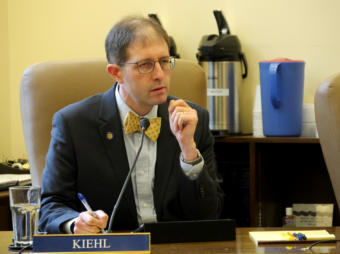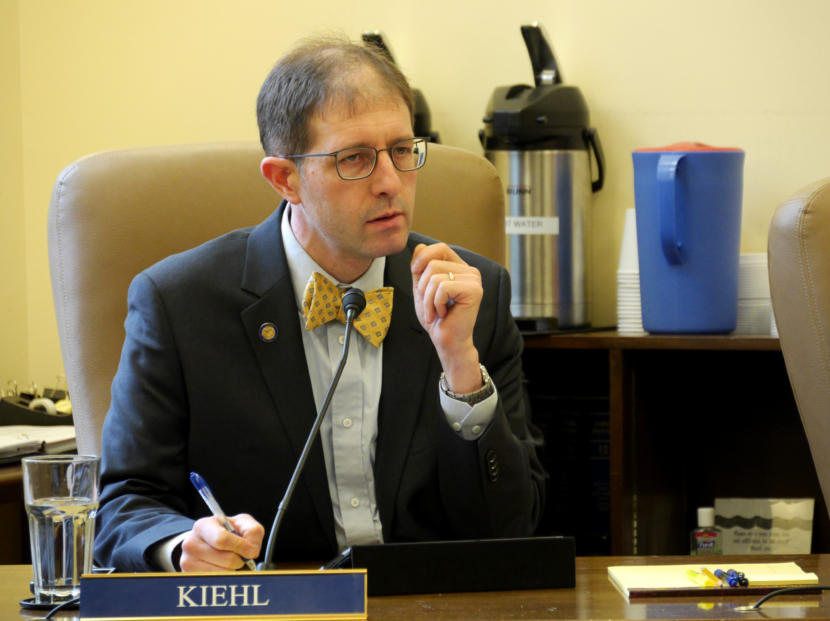 Hannan said many of those jobs seem to be going to Anchorage and the Mat-Su.
"There's some focus that concentrating them all in Anchorage better serves Alaska, but we don't see any cost-benefit analysis being done that used to be required," she said.
As for the proposed ballot initiative to move legislative meetings to Anchorage, Hannan said she hasn't heard much about it since the organizers got approval to start collecting signatures last year.
The initiative has until the start of the legislative session on Tuesday to turn in the 28,501 signatures necessary to get it on this year's ballot.