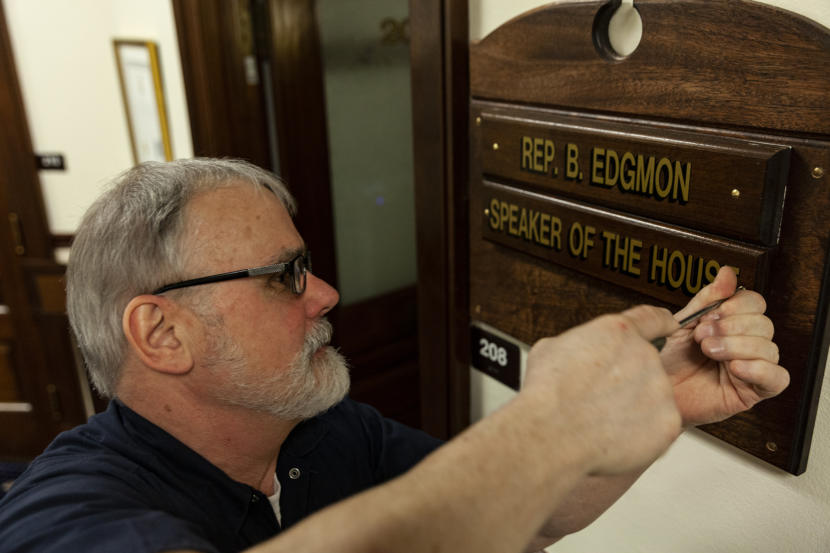 The Alaska House of Representatives has a new speaker and can officially begin its work. Rep. Bryce Edgmon of Dillingham will again be the speaker. He held the title for the last two years.
This ends a 31-day stalemate that blocked work.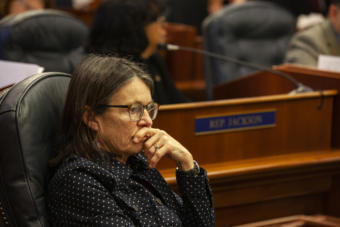 Two Anchorage Republicans — Chuck Kopp and Jennifer Johnston — decided to break the monthlong tie and vote for Edgmon, who up until recently was a Democrat. He changed his party affiliation earlier this week to undeclared.
Johnston said the path to the vote was a "long, hard journey."
"And I want to quote the late Ted Stevens, and I'm going to say, 'To hell with politics, I'm just going to do what's right for Alaska.'" she said. "And what's right for Alaska is that we get this House in order."
She said she supports having a budget that won't take unplanned draws from any of the state's savings accounts.
Edgmon said the past month was trying. But he said a lot was accomplished by House members talking across partisan lines.
"I think we can pick up where we left off and make up for lost time, and really focus on what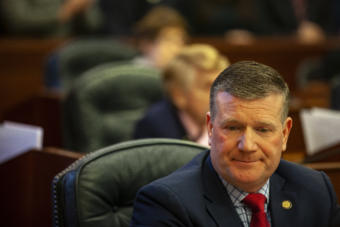 truly is the responsibility in front of us, which is a fiscally sustainable budget and a budget that Alaskans not only will be proud of, but a budget that also accommodates all of the needs and essential services that are important to (not only) our constituencies individually, but to the state as a whole," he said.
All but five Republican representatives voted against Edgmon. Wasilla Rep. David Eastman voted no. He said most Alaskans wanted a Republican speaker.
"I can't help but conclude that those back home would feel as though we were not listening to what they have asked for, were we to continue maintain the leadership of the last two years," he said.
Republicans picked up three House seats in November, with Sarah Vance defeating independent Paul Seaton in Homer; Sara Rasmussen defeating independent Jason Grenn in Anchorage; and Bart LeBon defeating Democrat Kathryn Dodge in Fairbanks by one vote.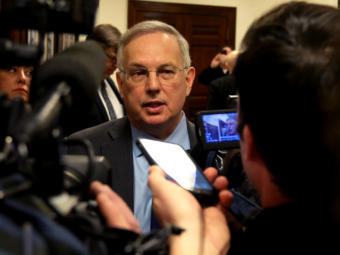 In addition to Republicans Louise Stutes of Kodiak, Gabrielle LeDoux of Anchorage, Johnston and Kopp, all 15 Democrats and independents Dan Ortiz of Ketchikan and Edgmon of Dillingham voted for Edgmon.
Kenai Republican Gary Knopp was absent for the vote. The House voted narrowly to excuse his absence.
Knopp's decision to leave the Republican caucus in December led to the deadlock. He said he made the decision because the caucus wouldn't have been able to function.
It's not clear which members will agree to serve in the majority, which Edgmon said is open to all members of the House. House committees could be organized as soon as Friday.
This story has been updated.
Watch the latest legislative coverage from Gavel Alaska: