Wade Bryson appears to have won a seat on the Juneau Assembly.
Though some mail-in ballots could arrive before the results are certified Tuesday, the latest unofficial results show Bryson with a 128-vote lead over the next closest opponent, Garrett Schoenberger.
That's six votes wider than the initial election results on Tuesday night.
For much of Friday, six Canvass Review Board members sat in an upstairs conference room at City Hall verifying the 2,500 early, questioned and absentee ballots. Once they finished, the ballots were run through a machine to get the new count.
Five candidates competed for two seats in District 2. Michelle Bonnet Hale won the most votes, securing a three-year term.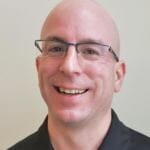 If Bryson's lead over Schoenberger holds, he'll win a one-year seat on the Assembly replacing Mayor-elect Beth Weldon, who resigned in August to run for mayor.
The new results also give Mayor-elect Beth Weldon a wider margin over runner-up Saralyn Tabachnick.
Carole Triem won a one-year areawide seat in the election.
Incumbent Loren Jones ran unopposed for his District 1 seat.
Total voter turnout also rose to 35.5 percent with Friday's results.
The review board meets again Tuesday to certify the election results.
The new mayor and assembly members will be sworn in at City Hall on Oct. 15.