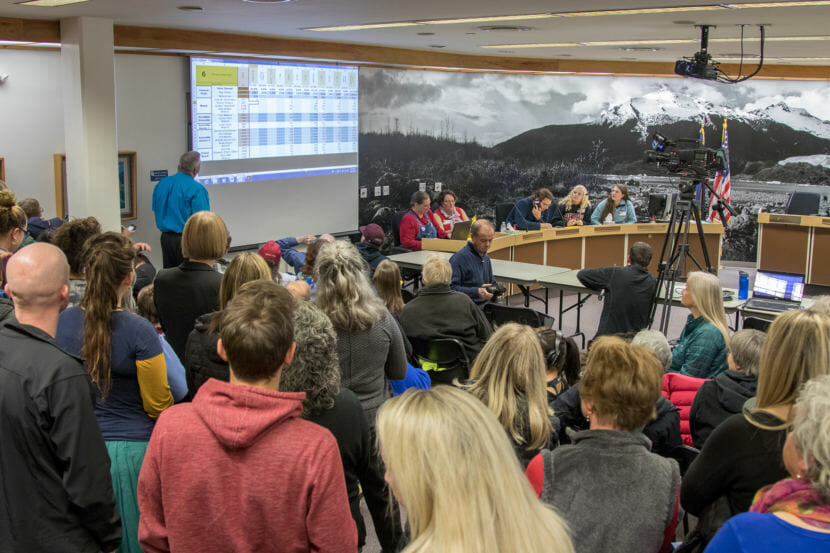 The unofficial results from Tuesday's election are in, and in the Juneau Assembly races, three races have clear winners, and one is too close to call with about 2,500 ballots still to be counted.
Carole Triem, Michelle Bonnet Hale and incumbent Loren Jones secured their seats. One other seat will likely go to Wade Bryson or Garrett Schoenberger. Bryson held a 122-vote lead over Schoenberger in that race.
Areawide
The areawide seat, vacated by mayoral candidate Norton Gregory, is a one-year position.
Carole Triem, the youngest candidate in the race, won her seat with a total of 3,842 votes. The 30-year-old is an economist for the state of Alaska. She focused her platform on promoting livability for young families in Juneau by prioritizing childcare funding and affordable housing in the City and Borough of Juneau budget. During the race, she also promised to address the opioid epidemic's impact on crime, and to make sure police and fire departments are fully staffed.
Her opponent, Tom Williams, is the financial officer for Ward Air, Inc., a charter plane service. He advocated for CBJ budget reform, promising to study city issues like the lack of affordable child care, and public safety concerns to decide how best the spend city money.
Assembly District 2
Five candidates — Garrett Schoenberger, Don Habeger, Emil Mackey, Michelle Bonnet Hale and Wade Bryson — ran for two open seats in District 2. Hale received the most votes with 3,381, earning her a full three-year term.
Hale used to be the director of the Division of Water for the state. She supports reducing Juneau's debt by evaluating the city's expenses and spending on the programs that need money most — the Best Starts early childhood education program and affordable childcare in particular.
Wade Bryson holds a narrow lead as the runner up, with 2,274 votes. Garrett Schoenberger was close behind with 2,152 votes. With about 2,500 early voting, absentee and other ballots still to come in, this race is too close to call. The winner will finish out the final year of what would have been Beth Weldon's first term. Weldon resigned to run for mayor.
Bryson, a local small business owner, is strongly in favor of addressing Juneau's opioid epidemic by stopping the flow of drugs into the city, which he said would lower crime rates. He also supports providing affordable childcare and assistance to families buying a house for the first time, in order to bolster the economy and the school district.
Schoenberger ran on a platform that stressed public safety as his number one priority for the city. He believes in using available resources to ensure the police and fire departments are fully staffed and able to retain their employees. As a real estate developer, he also comes prepared with several ideas for how to make affordable housing more accessible to residents — for instance, property tax abatement and incentivizing developers.
Assembly District 1
Loren Jones, the only incumbent in the crowded race, ran unopposed for the District 1 seat. He said this will be his last term on the Assembly, and will continue working on projects like the Best Starts program, making affordable housing more accessible through tax incentives, and public outreach to reduce crime.
Official results are expected to be certified next Tuesday. The new Assembly members will be sworn in at City Hall on Oct. 15.