The outcome of a court case between a mother and son over ownership of a home in downtown Juneau may come as early as next week.
The home has developed a certain reputation over the past year due to a number of police calls and complaints over safety from neighbors. Now, the mother is trying to get legal control in order to evict her son.
James Barrett, co-owner of the home in question, appeared in Juneau Superior Court Thursday morning to defend his right to stay in the home, where he currently lives.
James' mother, Camilla or Kathleen Barrett, is attempting to take possession of the home at 401 Harris St.through a legal process called partition.
She co-owns the home with her son, but is arguing she should be given full ownership so that she can evict her son, move him to another residence and sell the home.
Camilla has granted power of attorney to David D'Amato, who said they have already located a condo where they can move James.
"In many partition cases, it's not really incumbent upon one party or the other to provide housing for the opposing party", D'Amato said. "However, Mrs. Barrett has, you know, generously agreed to provide housing for James."
But James doesn't want to give up his house.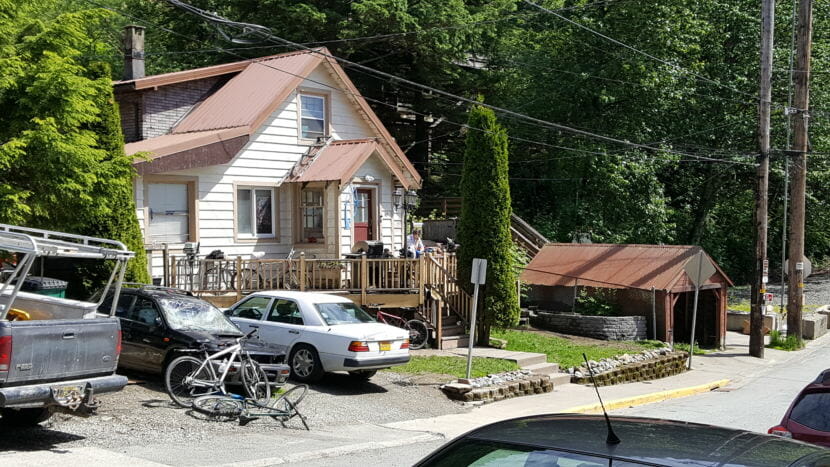 He said he thinks the case is being driven by D'Amato and the city, not his mother.
"I haven't spoken to my mother, unfortunately, in a long time," James said, "and actually that's the worst tragedy of all of this, because all of a sudden, well, she told me she wasn't allowed to talk to me."
On Thursday, he told the court the long list of police calls and complaints from neighbors were caused by a man who was staying at his home as a guest.
Later, outside the courtroom, James said it took a long time for him to kick Mark "Margo" Brown out. He said health problems got in the way.
"We're working on trying to get things back to normal," he said. "It just was out of control and I wasn't really in a position to fix it."
James has failed to appear at other hearings for the case.
At the previous hearing on Aug. 21, Judge Jude Pate of Sitka said that if James didn't appear at Thursday's hearing, he would send an Alaska State Trooper to bring him to the court house.
Pate also ordered an inspection by City and Borough of Juneau officials and D'Amato to check on the condition of the house.
D'Amato testified Thursday that they found a number of electrical and plumbing violations when they walked through the house.
They also found people living in the garage and in a shed on the property, despite the lack of plumbing available in those structures. D'Amato said that violated city code.
"So they said those guys, those two houses, those two dwelling units or sheds — however you want to characterize that — are not fit for human occupancy and those folks had to clear out within 24 hours," D'Amato said.
The city later issued a condemnation order effective in 30 days if all of the violations are not addressed.
In his defense, James said the people living in the garage and shed have left. He said it's now just him and two other people in the main house.
He also blamed a settlement agreement reached between the city and his mother in August over another Barrett property, the Gastineau Apartments, demolished by the city in 2016.
In the settlement, Camilla agreed to pay $1.5 million and continue efforts to evict James and sell the Harris Street property.
"Things would be quite different if, if the city hadn't made a stipulation with my mother in her settlement agreement," James said.
Judge Pate set the next hearing for Thursday, Sept. 13.
He also warned James that there is a high likelihood he will grant partition to his mother.