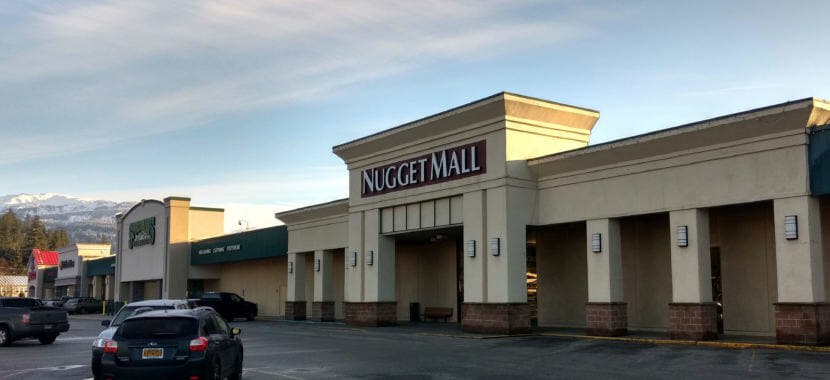 A California-based developer has offered $12.5 million to buy the Nugget Mall in Juneau's Mendenhall Valley.
It comes from Aventine Development Corporation in an as-is deal for the 44-year-old mall that's struggled with tenant vacancies and maintenance problems in recent years.
It's up to a judge in Seattle to approve the sale of the mall, which includes Sportsman's Warehouse, OfficeMax and JOANN Fabrics. That's because the mall is controlled by a court-appointed firm to manage the property on behalf of the heirs of the original owners.
Resource Transition Consultants has been the mall's receiver since late 2015. In court filings in King County, Washington, it said five offers between $10 million and $16 million were received over the last three years. It encouraged the court to approve the sale without delay.
The high offer fell through after an unnamed buyer had concerns about the health of Alaska's economy, the attorneys wrote. The property was listed this year for $14.3 million.
Aventine Development Corporation CEO Chad Hagle said it's company policy not to comment on acquisition and development projects.
Public records and media reports indicate the company has already done business in Alaska. It built a Walgreens pharmacy in Soldotna in 2014.
An April 25 hearing in King County Superior Court in Seattle has been set to consider the sale. The deadline to file objections is April 23.
Editor's Note: This story has been updated with a comment from the Aventine Development Corporation.