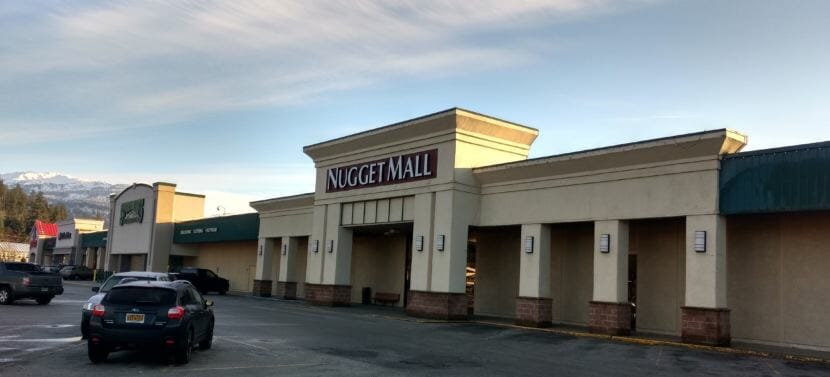 Malls across the country have fallen on hard times and the Nugget Mall, built in the early 1970s, is no exception. There are rows of dark, empty storefronts. But there are also long-standing businesses doing a brisk trade.
Boarderline Legacy, a snow and skate shop business that dates from the 1990s, has a loyal customer base that keeps returning, said store manager Deez Liska.
It's been in its current mall location since 2012.
"You get some foot traffic in here and that's pretty clutch," Liska said. "I mean, a dollar here a dollar there is better than no dollars at all."
Competition online is a challenge here as it is most places.
"People don't go to too many brick-and-mortar places but Juneau's always been pretty good about it," he said. "You get a little bit of everything about it. I mean, you get a little bit of everything so we have a pretty loyal customer base."
Part of this mall's challenge is it's been without conventional ownership for over three years.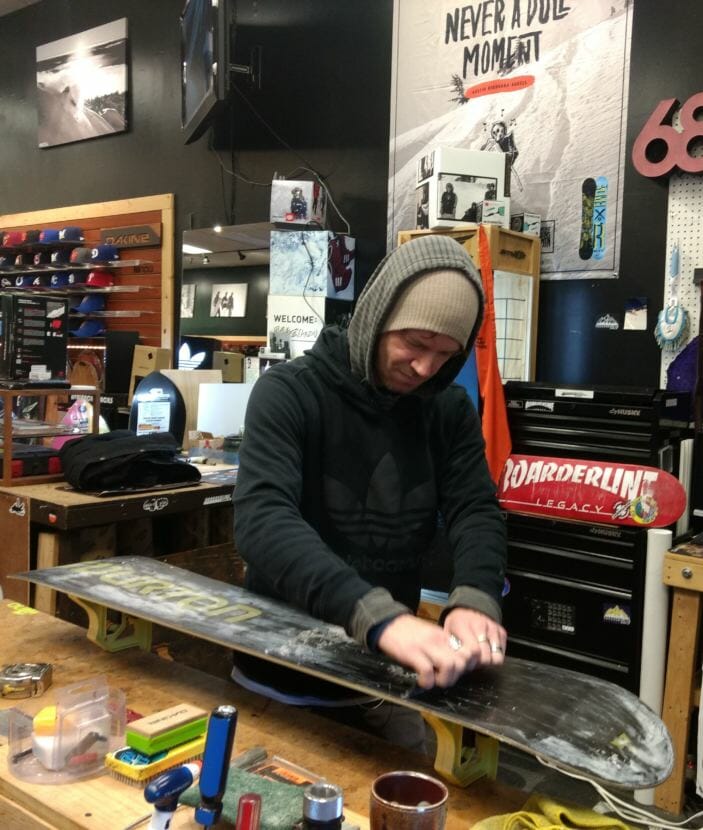 A legal dispute between the heirs of the Nugget Mall's now-deceased partners led to difficulties in managing the properties. One of the heirs filed in court to place the mall in receivership. In 2015, a Washington state court ordered management turned over to a third-party firm.
At the time the mall was facing foreclosure from a lender while trying to complete an expansion to make room for Sportsman's Warehouse as an anchor tenant. The receivership firm restructured the mall's debt and completed the expansion for the sporting goods outlet.
"Following that, we got involved in just basic mall management: the turnover of tenants, the the negotiation of leases and then put the mall on the market for sale," said Kevin Hanchett, an attorney overseeing the receivership.
A recent purchase offer from a Northern California-based developer has been tentatively accepted, he said.
Further details haven't been disclosed but are expected in a court filing later this week. That's because only a judge can release the mall from receivership and allow the sale to proceed.
The Nugget Mall is in many ways more attractive than other malls Hanchett said he's overseen in the Lower 48.
"Juneau does not have the same impact – the Amazon impact as we call it – as the other malls because of its somewhat restricted location and access," he said. "Malls can flourish in Juneau and that's why there's been not only local interest but also national attention and interest in it, because it's going to be one of the few malls that's probably going to survive the evolution of the retail market."
Meanwhile, many of the mall's merchants remain optimistic.
"It still serves a very good purpose in Juneau, I think," said Craig Crandall, owner of the culinary supply store Gourmet Alaska. "It's a gathering place for people to come and it's out of the elements, so there's a lot of pluses of a mall environment."
There have been other purchase offers. Those all fell through for different reasons. But Hanchett said the deal could close as early as mid-May.