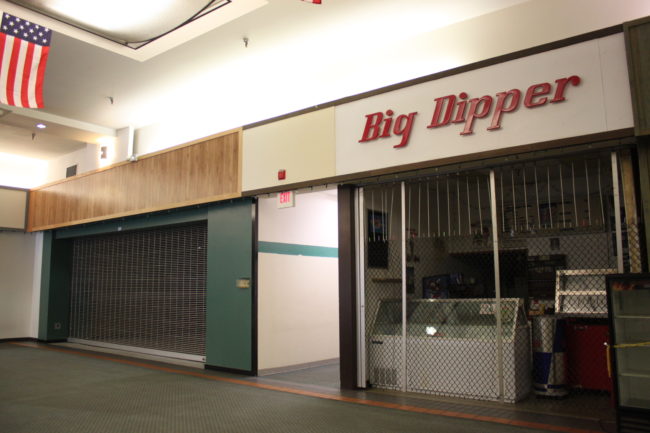 Sportsman's Warehouse was supposed to open its fifth Alaska store in Juneau this coming spring. That's what the Nugget Mall announced in May.
The mall's owner now says that's not happening, but several businesses were already forced to relocate to make room for the national chain.
Dark storefronts in the east half of the Nugget Mall are closed off by security grills.
"It's a ghost town. It's too quiet, way too quiet," says Carol Garland, store manager of GNC, one of the only tenants on that end.
When Nugget Alaskan Outfitter moved to the Mendenhall Mall last year, she says traffic to her store went down.
"It's dropped a lot, way too much. Our store is compared with 32 other GNC stores in the same market; it's Seattle, Anchorage, Fairbanks. We always run contests and before the Nugget Alaskan Outfitter moved, every week we were in the top five or top 10. We were formidable. And now, we're 31 out of 32," Garland says.
More recently, neighboring businesses have also left or closed. Garland says all of this contributes to GNC's low numbers.
"Every business that shuts down hurts," she says.
Last May, Nugget Mall management said Sportsman's Warehouse would open spring of 2015 taking up 25,000 square feet next to OfficeMax. Businesses on that end of the mall, including GNC, were told they needed to relocate.
Now, Garland says GNC's been told that Sportsman's Warehouse is taking over the space November of 2015, to open sometime later.
But that's not what Ted Tollefson says. He's general manager of Loveless/Tollefson Properties of Redmond, Wash., which owns the mall.
"We're still waiting for Sportsman's Warehouse to make up their mind and sign the lease," Tollefson says.
The corporate office of Sportsman's Warehouse in Midvale, Utah, did not return calls or emails from KTOO.
Tollefson explains the store's fickleness.
"It's just the way they operate, that they make decisions based on the markets and how many stores they feel they can open in a single year," Tollefson says.
Sportsman's Warehouse just announced plans to open new stores spring of 2015 in Heber City, Utah, and Klamath Falls, Oregon. Both towns are smaller than Juneau. A company news release says it plans to open up to nine stores next year.
Tollefson says he's disappointed Juneau is not one of them, but he hopes the company commits for 2016.
Meanwhile, long-standing Nugget Mall businesses have already relocated. Rodfather's Broiler Restaurant owner Rod Morrison says he felt like he was being forced out.
"We were told we would have to vacate the premise we were in and move elsewhere in Nugget Mall and the location that we were offered was not viable for us," Morrison says.
He says Tollefson offered the Hallmark space, which is smaller and would've required renovations at Morrison's expense.
Eye care and retail store Specs in the City owner Rick White says he was also disappointed with his relocations options.
"They were spaces that didn't have water or sewer to them, which we need to wash our hands as we're a medical facility," White says.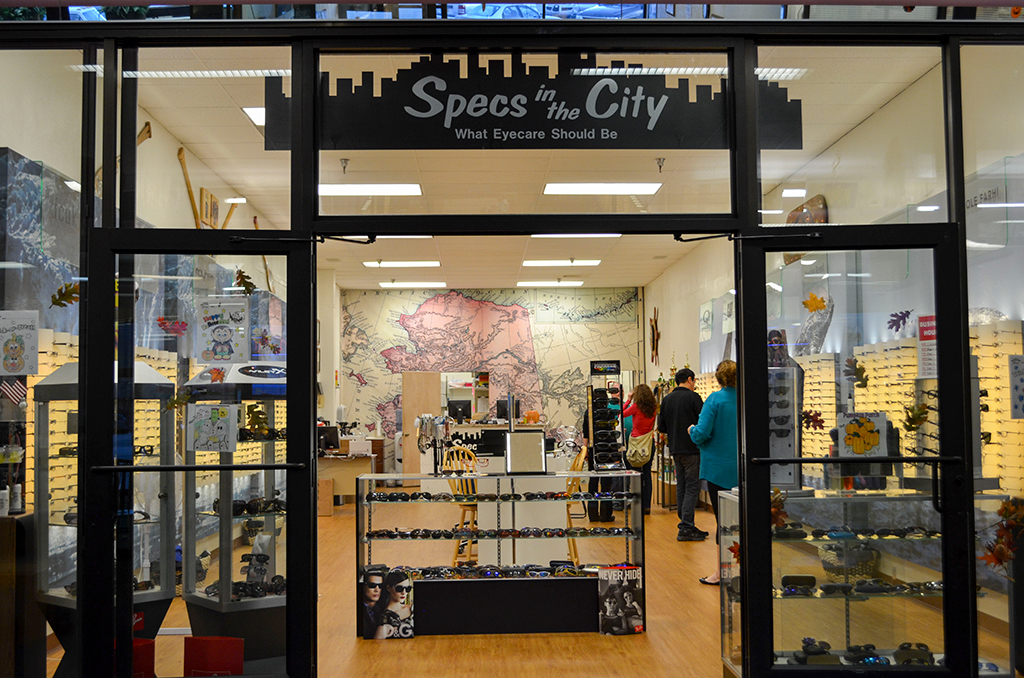 After 12 years in the mall, Specs in the City left in June and reopened in the Mendenhall Mall.
The Broiler closed when Morrison's 10-year lease was up at the end of August. He also moved to the Mendenhall Mall and reopened Oct. 14 where Triple F Bar & Grill used to be.
Both White and Morrison now have more space and say business is just as good, if not better.
Still, Morrison says he feels a tinge of sadness thinking about the now emptier Nugget Mall.
"I got to town 22 years ago and you couldn't walk up and down that mall. Every spot was occupied and you were shoulder to shoulder with people. It's kind of sad to see it the way it is," Morrison says.
Unlike the other businesses, Garland says GNC is staying put.
"At this point, I have to look at it with a positive light. It's slow right now. It's dead quiet. And when the customers come in, we're greeting them and talking to them and that's really all we can do is just be thankful for the customers that are still coming to see us," she says.
To make room for Sportsman's Warehouse, Garland says GNC has already picked a new location near the mall's main entrance. She says it'll be a great spot for when the crowds one day return.