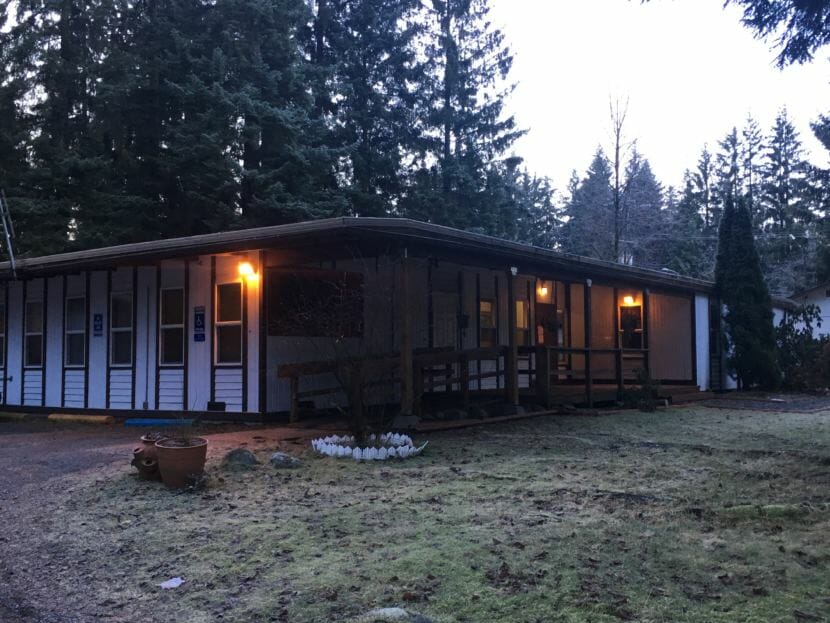 The Juneau Assembly has narrowed the choice to two contenders vying to take over the former Cornerstone Campus in the Mendenhall Valley. Juneau Youth Services vacated the Hurlock Avenue property late last year after leasing it for nearly 50 years.
The Assembly was unable to decide Monday between Gehring Nursery School, a childcare facility, and Alaska Legacy Partners, an assisted living center for seniors.
Both are for-profit entities that have indicated they'd buy the property at fair market value. The city had indicated it might lease the property to a nonprofit below market rates.
Juneau Mayor Ken Koelsch said that putting off the decision will allow more time for community input.
"Both of them say, 'I'm going to give you the fair (market) value,'" Koelsch told fellow Assembly members during Monday's committee meeting. "And then you take those two before the Assembly and we decide what's more important – or needed right now – to this community: childcare or senior care?"
The city-owned property was recently appraised for $350,000. The appraiser factored in the cost of demolishing the 6,400-square-foot building that city staff say is in poor condition.
The other applicants included Polaris House, which offers support and recovery services for mental illness; Aunt Margaret's House, which offers transitional housing for recently released prisoners; and Prama Home, a facility that would simultaneously house seniors and offer daycare for children.
A sixth applicant was Juneau's downtown homeless shelter, the Glory Hole, which proposed moving its services to the Mendenhall Valley. But the nonprofit withdrew its application last month.