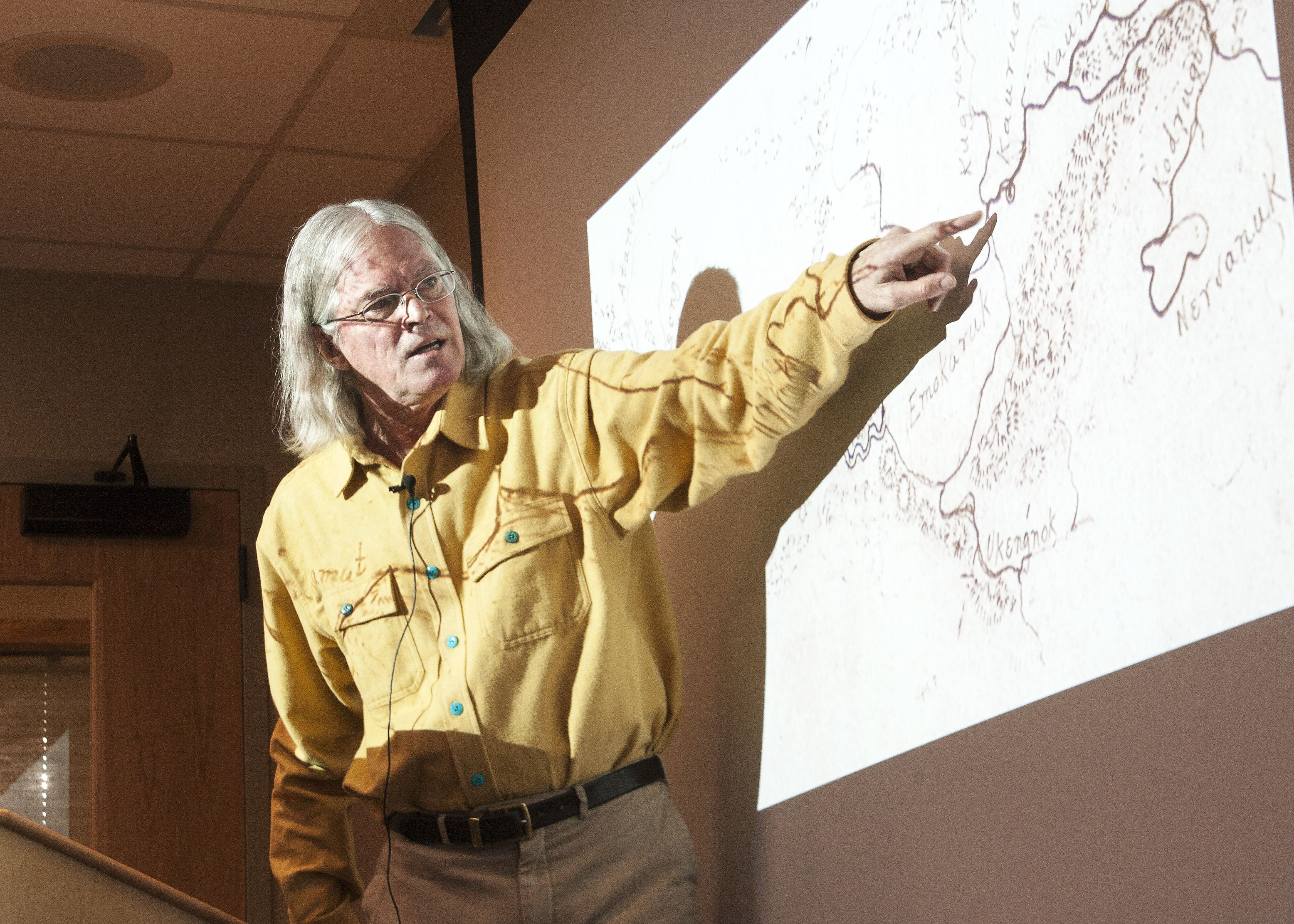 Six different historic maps by Alaska Natives inspired one independent historian to look into the significance of Alaska's pre-statehood cartography.
During a project that began in 2007, John Cloud scanned historical maps and charts of NOAA predecessor, the Coast and Geodetic Survey.

"I've just been trying to trace the history of the people who made the maps and the stories of the maps they made … and so it turned into all the stuff with collections all over the country literally from one end of the country to the other."
Cloud lectured Wednesday in the Living History Room of Juneau's Walter Soboleff Building, where he touted the important contributions that Tlingit clan leader Kohklux and Inupiat Joe Kokaryuk made to mapping Alaska.
Their names were nearly lost to history. Their contributions were only uncovered after Cloud found their work stored in the National Archives. The two men "deserved better," Cloud told the 25 to 30 people attending.
The maps created between 1869 and 1898 would become instrumental in helping the Coast Survey map the territory, he said. Back then, the survey placed a huge significance on the indigenous place names.
But when the U.S. Geological Survey took over, it largely ignored a majority of the Native names.
"Which is sad. But if you go back to the archives of place names then there's some interesting things," he said.
Sealaska Heritage Institute posts videos of its lectures on its website. The videos will also air on 360 North.