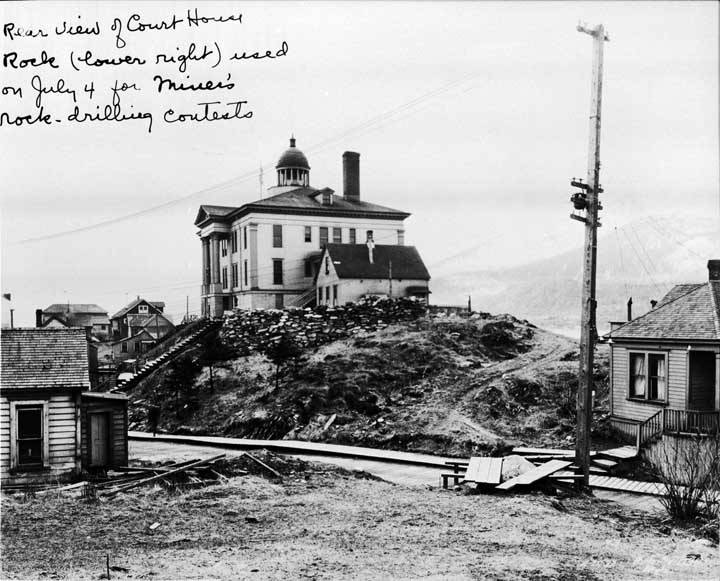 A man accused of murdering his wife aboard a cruise ship in Southeast Alaska waters could face the death penalty. But it's a long process and it may be unlikely to end in the defendant's death.
In July, Kristy Manzanares was found dead in the couple's cabin aboard the Emerald Princess. They were on an Alaska cruise celebrating their wedding anniversary.
According to court records, her blood was everywhere, including on her husband. The cruise ship diverted to Juneau, docked, and federal authorities investigated the scene and interviewed more than 100 witness.

Curious Juneau stars you and your questions. Every episode we help you find an answer. Catch up on past episodes, or ask your own question on the Curious Juneau page.
Kenneth Ray Manzanares is awaiting federal trial on first-degree murder charges, and the prosecution is considering whether it will seek the death penalty.
Federal Public Defender Rich Curtner has been with the District of Alaska office since 1992.
"Somebody can be charged with murder in the first degree, but before the government could seek a death penalty at sentencing, they'd have to go through this process where the Department of Justice would have to authorize it," he said.
Curtner, who is also the board president of Alaskans Against the Death Penalty, said that process can take two to three months. The U.S. Attorney's office investigates and makes the final decision.
Curtner's office is representing Manzanares, so he couldn't speak about that case specifically, but he said the death penalty has been authorized in just a few Alaska cases since he became a federal public defender here. But they were all resolved without the death penalty.
As a state, Alaska has never had capital punishment available at criminal sentencing. You have to go back to the end of the territorial days under federal jurisdiction to find the last person executed.
In the early 1990s, some lawmakers tried unsuccessfully to establish a state death penalty. Averil Lerman, then a civil attorney, was inspired to research the history of executions in the territory. An interest in the case of the last man put to death in territorial Alaska prompted her to find out more.
She later became a criminal defense attorney and specialized in examining convictions and writing appeals.
"I learned many things that helped inform my feeling about what had happened to the last man. I did an oral history of the death penalty in Juneau," she said. "There were three executions in Juneau in 1939, 1948 and 1950."
When Lerman retired after practicing law in Alaska for more than 30 years, she devoted more time to researching. The racial demographics of those executed troubled her.
"The fact is that after 1902, all of the people who were executed in Alaska were either racial minorities or ethnic minorities."
The last three men executed in the territory were an Alaska Native and two black men.
Lerman said prejudice and poor legal training on the part of the defense lawyers were mostly to blame. She said the lawyers just weren't very good at writing appeals.
Three men were hung in Fairbanks in the 1920s. But after that, the 4th Judicial District didn't put anyone else to death. The last man executed in the territory was in Juneau in 1950
Seven years later, the territorial Legislature banned capital punishment.
"I think that one of the things that suggests is that in small communities there's a learning curve about the death penalty and what it feels like to have it, and implement it and to have it live in your town," Lerman said.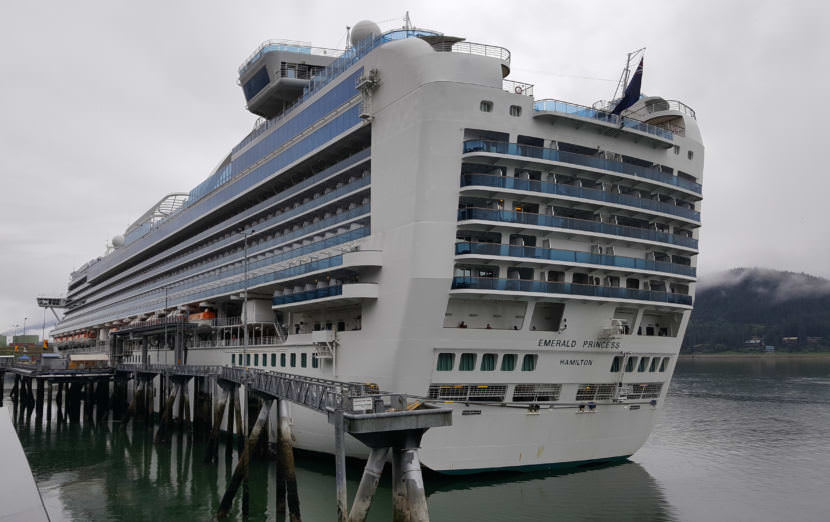 Fast forward to today, and the death penalty is again being considered for a case in Alaska.
It would be good to note that Alaska does not have a death penalty.

— PaTrick or Treat (@alaskarobotics) August 24, 2017
But if Alaska doesn't have the penalty, how can the Manzanares case be eligible?
The alleged murder happened in territorial waters, so it's under federal jurisdiction. And while Alaska doesn't have the death penalty, federal capital punishment is legal.
If the alleged crime had happened while the ship was docked, the death penalty wouldn't be an issue, because the state would have jurisdiction.
Since 1963, only three men have been executed under federal jurisdiction in the entire country. Timothy McVeigh, for example, was one of them. He was convicted and sentenced for the 1995 Oklahoma City bombing.
As of January 2017, there were 63 inmates on federal death row. They include convicted Charleston church shooter and white supremacist Dylann Roof and convicted Boston Marathon bomber Dzhokhar Tsarnaev.
Kenneth Manzanares is being held at Lemon Creek Correctional Center in Juneau. His next hearing is scheduled for Nov. 29.