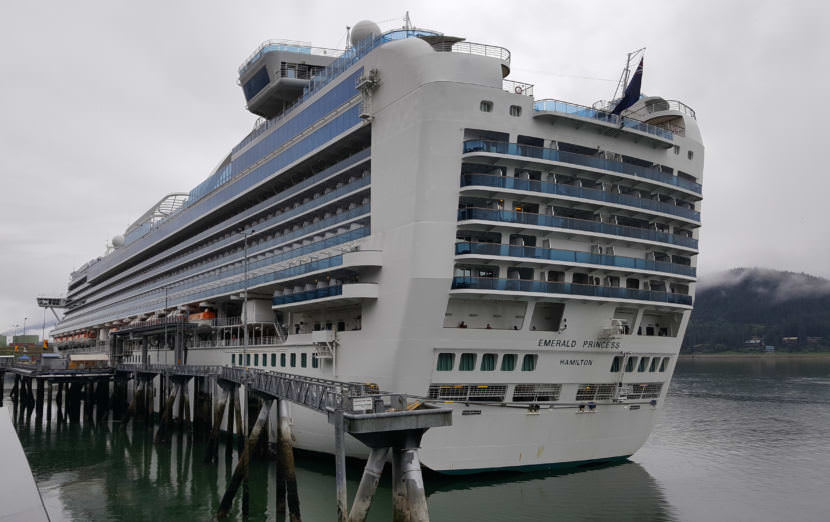 Federal prosecutors in an Alaska cruise ship murder case said today they may consider pursuing the death penalty, and the Utah man accused of killing his wife pleaded not guilty.  
Kenneth Manzanares, 39, of Santa Clara, Utah, appeared in federal court in Juneau wearing a yellow Lemon Creek Correctional Center jumpsuit.
He cried and wiped his eyes with tissues in the courtroom before the proceedings began.  
Manzanares is charged with a single count of first-degree murder. His wife, Kristy Manzanares, also 39, died aboard the Emerald Princess cruise ship in July.  
The alleged crime happened in territorial waters, so it's being tried in federal court. 
Anchorage-based U.S. Chief Magistrate Judge Deborah M. Smith read the charges to Kenneth Manzanares via teleconference.
The father of three began crying again, and Public Defender Jamie McGrady put her hand on his back to console him.
McGrady announced the not guilty plea.  
Assistant U.S. Attorney Jack S. Schmidt requested time to decide whether to pursue the death penalty. Judge Smith gave him 60 days.  
The prosecutor also requested time to review discovery, citing about 100 interviews to review, with many more expected. 
Smith scheduled the next hearing for Sept. 22.
Manzanares is being held at Lemon Creek Correctional Center.