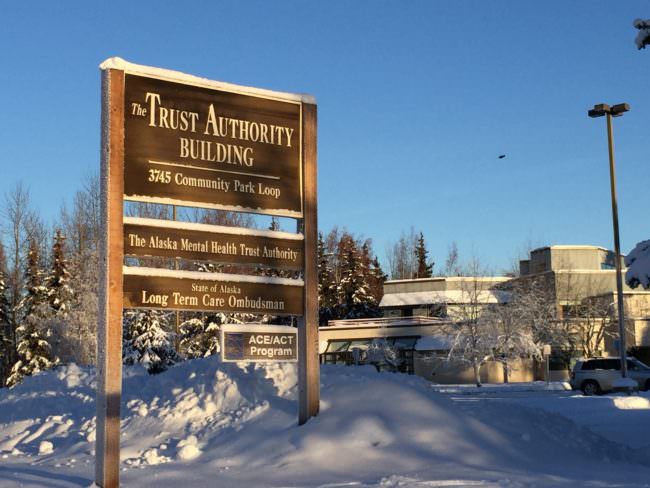 Thanks to a $100,000 grant from the Alaska Mental Health Trust Authority, the City and Borough of Juneau will hire a coordinator for housing and homeless services.
Earlier this month, the Trust Land Office cleared a downtown waterfront lot that homeless campers had occupied. Most campers had left the property by the time police arrived to enforce a trespassing order.
The trust authority's acting CEO Steve Williams said the trust's board recognizes that many homeless people are also its beneficiaries with mental illness. The trust funds a similar position in Anchorage and Fairbanks.
"The trustees and the trust felt this was an important project given the homelessness issues that are happening not only down in Juneau but in other areas of the state," Williams said. "And really trying to provide a resource to the city and borough to have a person on-point to help coordinate the local services so that we can get some better outcomes for the homeless population there in Juneau."
Juneau's housing officer requested the grant. The trust authority's board approved it earlier this month. Williams said it envisions funding the position for three years.
"The second and third year the city will have to come back to the trust for the request, at which point they will review the request again," he said. "It's expected that the trustees would continue the funding for the second year and then the third."
The Juneau Assembly is expected to formally accept the funds next month. The Assembly also is working towards establishing a warming center for mid-November when the seasonal city-run Thane Campground closes.
At this week's meeting, city staff said $75,000, the bulk of which is drawn from the city's tobacco tax, could be made available for a warming center to operate for about 100 days this winter.
City staff said time is short and that funding is scheduled to go to public hearing in the first week of November.
The city's homelessness task force chaired by Assembly member Debbie White is still reviewing potential locations for a warming center. Its recommendations will be brought before the full Assembly.
Editor's note: KTOO's building sits on land leased from the Alaska Mental Health Trust Authority. KTOO has also applied for and received occasional grants for special reporting projects from the authority.