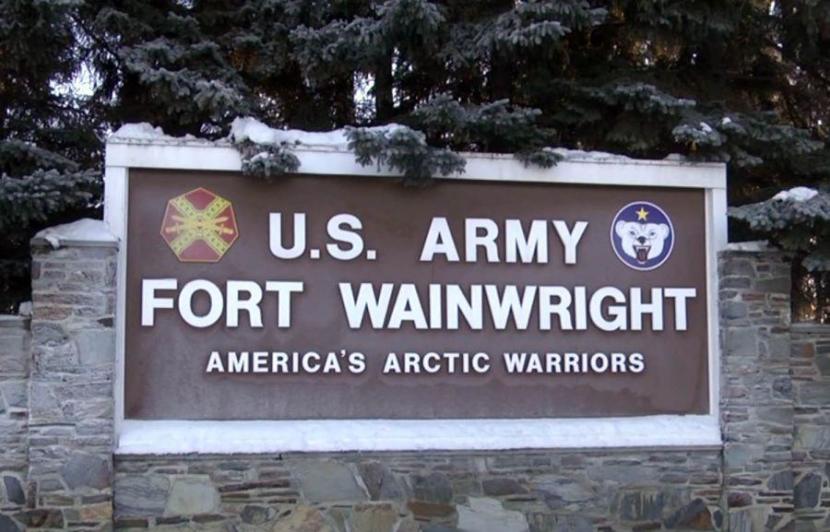 Investigators are working the site where two 11th Airborne Division Apache helicopters collided and crashed in the Interior on April 27, killing three soldiers and injuring a fourth.
Eleventh Airborne Division media relations chief John Pennell says an investigation team from the Army's Combat Readiness Center out of Ft. Novosel, Alabama began work at the crash site, which is about 50 miles east of Healy, on Monday.
Pennell says onboard flight recorders have been recovered from the wreckage.
"Each helicopter had a black box, that much like with commercial airliners, it records a loop of continuous information during the flight," he said. "They were able to recover the black boxes from both helicopters and they've got those back at Ft. Wainwright now."
An 11th Airborne Division release says the 30-minute recording loop captures aircraft altitude, attitude, air speed and heading, among other information.
Pennell says additional investigators at the crash site are "taking measurements and looking at the debris from the crashed aircraft and trying to piece together what they think might have happened."
Pennell says the crash occurred as the two helicopters were returning from training to Fort Wainwright from an aerial gunnery range in the Donnelly Training Area southeast of Fairbanks. There were no known weather or visibility issues.
"I can't tell you whether it was clear blue skies or cloudy or anything like that, but there were no particular weather warnings for that area at that time," he said.
Pennell says the wreckage will eventually be transported out of the remote location by helicopter, but he can't say much more about the investigation.
"The investigation will take as long as the investigation takes, and once its completed then the team from the Army Safety Center will brief the command as to what they found," he said.
The Army grounded non-critical flying Friday in response to the Alaska helicopter crash and a previous one in Kentucky that killed 9. All active units are required to complete additional training during the pause, which is scheduled to end Friday.
In Alaska, Pennell says the 11th Airborne is only flying as much as it has to for the investigation.
A private memorial service for the 3 soldiers killed in the crash — Christopher Robert Eramo, Stewart Duane Wayment, and Kyle D. McKenna — was held Thursday afternoon at Ft. Wainwright.
Pennell says the division has been shaken by the crash and loss.
"We're just trying to step forward and do everything we can to support those folks who have been left behind, and figure out why, and then going forward try to make sure it doesn't happen again," he said.
Pennell says the soldier who was injured in the crash is out of the hospital and recovering at home.