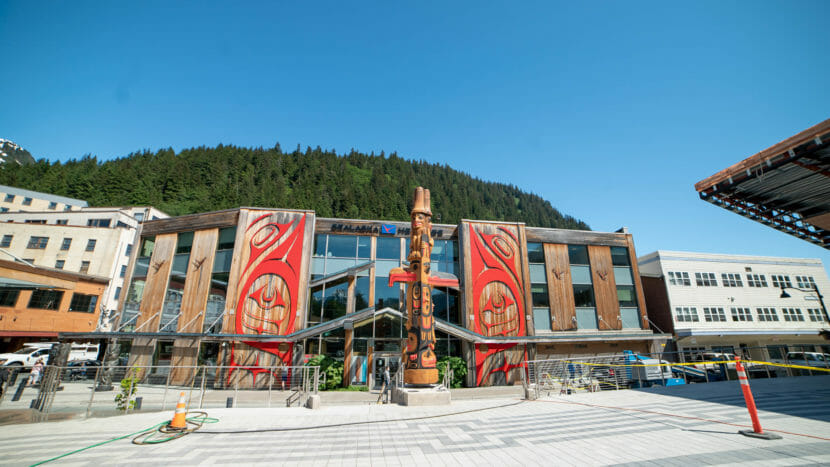 Last week, Sealaska Heritage Institute announced the purchase of a building next door to its Walter Soboleff building. 
The organization said it plans to create a multi-subject learning environment for its STEAM program, which encourages Alaska Native youth to engage with science, math, technology, art and engineering while incorporating traditional knowledge. 
"We're hoping that our programming can bridge some of the standing gaps of where Indigenous science has been left out in those subjects, and build some interest and pathways for our Alaska Native youth," said Becca Soza, SHI's STEAM manager.
Soza said this new building makes room for more hands-on learning in a central place.
"It's going to be a really innovative space where people can come and learn together," she said.
Plans for the building include a digital recording studio, a kitchen where students can learn about traditional food and nutrition, and even potentially a virtual reality system for trying out different learning environments, according to Soza. 
With all this new equipment, she said students can dig deeper into their culture.  
"So the design of the space and the programs that we implement there will be rooted in our core values, and in that the Indigenous ways of knowing," she said. 
Teachers from across Southeast Alaska will be able to work with Indigenous instructors to make lesson plans in the new building. Soza said SHI wants to be a regional meeting point for STEAM education for all teachers who serve Southeast Alaska Native students. 
"We've been working to support teachers actively for years," she said. "But we've been in our cubicles and behind our computers."
The organization said in a press release that the building, which currently houses Capitol Copy and some city offices, is 14,000 square feet, and that the organization plans to design the exterior of the building to match the rest of SHI's campus.  
That construction isn't coming soon, the release said. SHI needs to raise the money first.