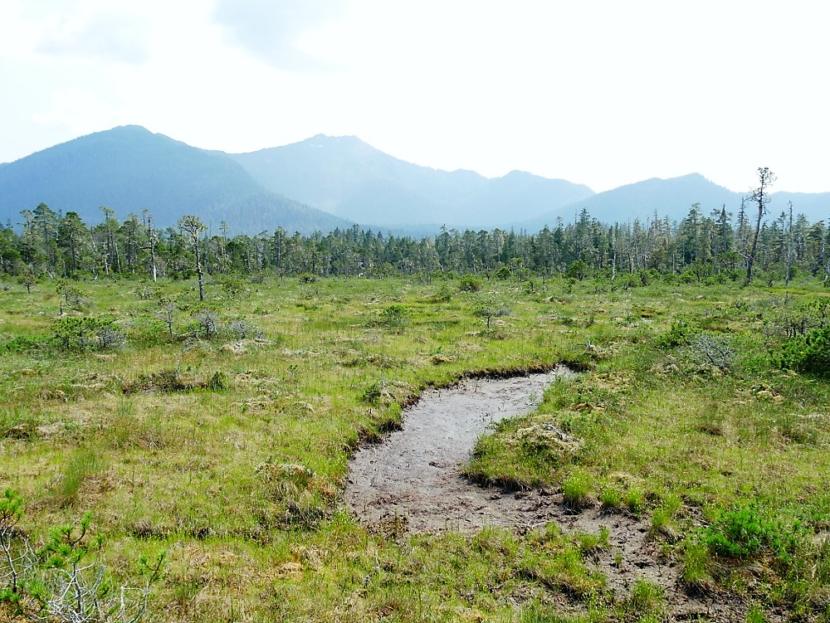 The fall of 2016 ushered in a historic drought for Southeast Alaska. Hot, dry summers wreaked havoc on subsistence crops like wild berries. Warmer waters disrupted salmon hatcheries in Juneau. And in 2018, about twice as many fires burned in the Tongass as what's typical. 
By 2019, the U.S. Drought Monitor had declared an extreme drought across the region. Rick Thoman, a climate scientist with the University of Alaska Fairbanks, says dry spells are not abnormal, even in a temperate rainforest. But the drought from 2016 to 2019 was unique. 
"This was a warm, dry drought. And that is very different," he said. "Droughts from the '50s, from the '70s, even into the early '80s — they were cold, dry droughts. And that matters a lot."
Though there have been warmer droughts and drier droughts in the past, the region's longest droughts on record have often been accompanied by below-average temperatures. With 2016, Southeast's warmest year on record, that changed. 
In a new retrospective report, Thoman and collaborators at the National Oceanic and Atmospheric Association examine the impacts of the 2016-2019 drought in the context of past droughts and future climate projections.
Hotter droughts ahead
Andy Hoell, a NOAA research meteorologist and co-author on the report, said warming temperatures are changing droughts in Southeast.
"Now we're seeing these droughts that are so much warmer to the tune of like three, four or five degrees," he said.
According to the report, the lower levels of precipitation during the 2016-2019 drought were not caused by climate change. But the warming was, and scientists say that warming will continue. Climate models predict that Southeast may get up to 6 degrees warmer by 2050. That's a big deal because higher temperatures cause more evaporation.
When droughts come with higher temperatures, the gap widens between how much water falls from the sky and how much makes it to lakes, streams, plants and soil. Things dry out faster, which threatens ecosystem health and increases the risk of wildfires.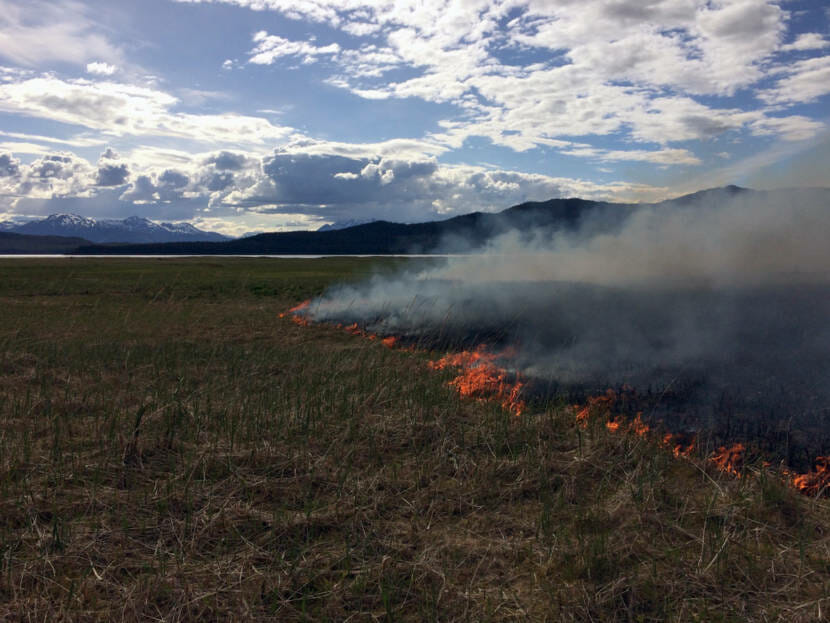 Higher temperatures also increase the risk of snow droughts, which happen when less mountain snowpack accumulates. That can decrease supplies of freshwater over time and increase stream temperatures when snow melts in the spring and summer, which harms fisheries.
Many of the plants and animals of Southeast's temperate rainforest cannot survive long, dry periods. They're adapted to a stable snowpack and heavy rains. And Southeast's people are, too.
Preparing for drought in a wetter Southeast
As the 2016-2019 drought stretched on, water levels in lakes and reservoirs reached record lows. Communities across the Southeast had to cut back. Wrangell and Haines placed restrictions on water use, and places that rely on hydropower — like Juneau, Ketchikan and Metlakatla — faced rising energy prices. Some even switched over to diesel generators. 
The drought highlighted that water-related infrastructure may fail during droughts.
"It's not like there hasn't been drought in the rainforest before," Thoman said. "One of the big reasons that this drought was more impactful had nothing to do with how much rain was or wasn't falling out of the sky, but changes in society."
Southeast is getting wetter — precipitation could increase as much as 14% by mid-century — but Thoman says that won't necessarily mean fewer droughts.  Some projections suggest that climate change may create more distinct wet and dry seasons in the Southeast. That means extreme wet periods may be offset by extreme dry periods, especially in the summer.
"You might get 160 inches of rain for the year in Ketchikan," Thoman said. "But if you only get five inches between June and August, that's going to be a drought for the Tongass."
Hoell hopes the report will help communities prepare for future droughts. It highlights the importance of improving water storage, supplementing hydropower and increasing awareness around water conservation. 
He emphasized that the next drought could happen at any time. 
"The rain could shut off and go back to the levels that we had during, say, 2017 or 2018," he said. "The thing is, you usually don't care about something unless you're actually in it."