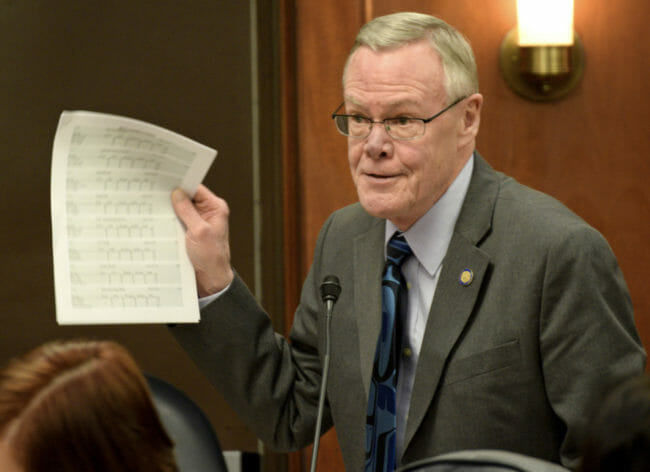 Senator Dennis Egan was a rare breed of a politician. As a kid he grew up in the Governor's mansion, savvy to Alaska politics at an early age. He went on to become a pioneer radio broadcaster and then a player in local and state politics – but at heart, he was a guy who enjoyed sharing humor and good will across the aisles.
Egan's family says plans for his memorial are still in the works — but on this Tuesday's Juneau Afternoon, friends and former colleagues of Dennis Egan take part in a "radio wake" — to celebrate his memory and share a few of their favorite stories about a man who left his mark as a politician, businessman and a genuine Alaskan character.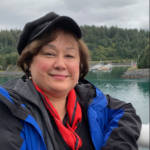 Rhonda McBride hosts this Tuesday's program.  You can catch Juneau Afternoon, Tuesday through Friday, live at 3:00 p.m. on KTOO Juneau 104.3.  The rebroadcast airs at 7:00 p.m. on KTOO. You can also listen online at ktoo.org.
Editor's note: Special thanks to KCAW in Sitka for assisting in this program. 
Guests: Sen. Jesse Kiehl, Bill Corbus, Bruce Botelho, Beth Kerttula, Jim Powell and Christopher Clark.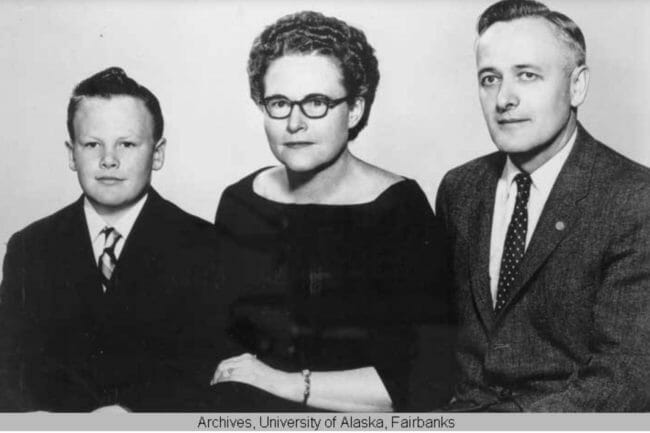 It's impossible in a one-hour radio show to fully celebrate the life of Sen. Dennis Egan, who died on Tuesday, June 28 at the age of 75.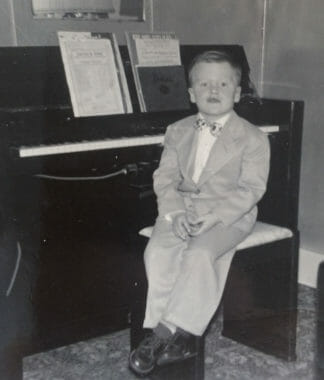 But this conversation is a good start. Whether it was his notoriety as Gov. Bill Egan's mischievous son, or working as a box boy at Foodland, or running a radio station, Egan wore many hats in his lifetime.
He served in the Alaska Army National Guard, as the Mayor of Juneau and as state senator. He also battled multiple sclerosis with humor and determination — and that included greeting his friends and colleagues with some choice expletives, always delivered with affection.