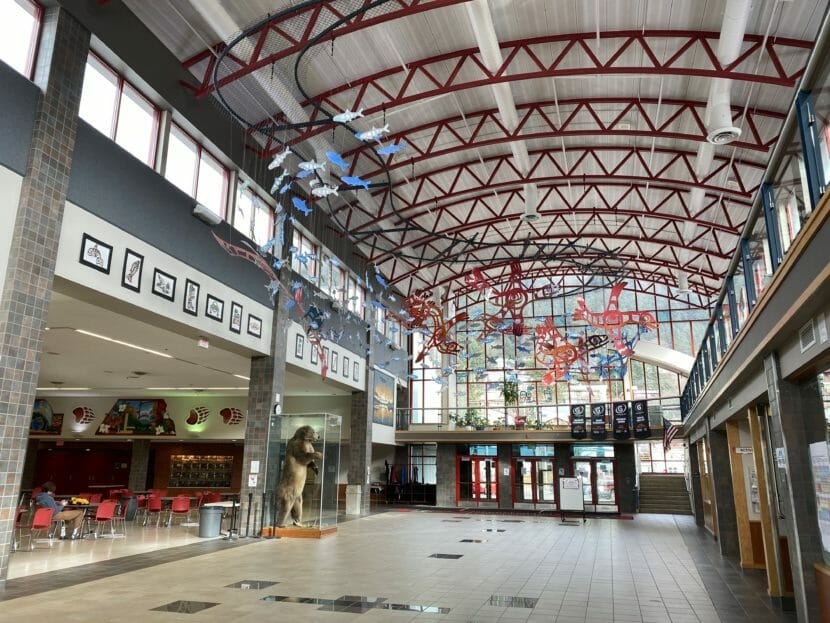 Juneau's two public high schools saw an increase in new COVID-19 cases following their proms. Masks were optional at both events.
Juneau Douglas High School Yadaa.at Kalé has reported more than 30 cases since its prom was held at Eaglecrest Ski Area on Saturday, May 7. 
But Juneau School District Superintendent Bridget Weiss says there's no way to know for sure if that event caused the spike.
"There's a lot of end of the year activities," Weiss said. "We had prom on May 7, but we also had a lot of teams traveling for sports right about the same time."
Weiss says there was more of a noticeable spike at Juneau Douglas High School, which could be due to it having a smaller venue. But Thunder Mountain High School's prom was held a week later on May 14th on campus. There have been nine reported cases at the school since then.
"The JDHS cases really came pretty quickly following that prom," Weiss said. "Like we started to see the cases as early as Tuesday (May 10). We have not seen the exact same result from the Thunder Mountain prom, although it could happen."
Weiss says the schools are doing their best to make sure students can keep their end-of-year traditions and those events always come with risk. Graduations for both schools are expected to be indoors with masks highly encouraged, but not required, on May 29.