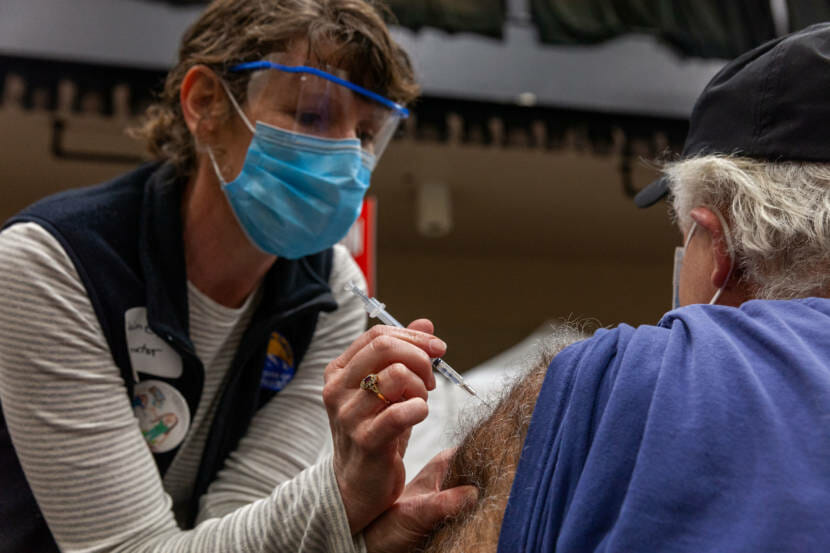 State officials announced today that the next tier of people eligible for vaccination against COVID-19 opens Thursday. 
This comes on the eve of Juneau's next vaccination clinic. Before the news, the clinic had some 275 appointments available. 
"We have actually already seen all of our appointments fill up," said Juneau Emergency Planning Chief Robert Barr.
He says the remaining appointments were all booked shortly after the state's announcement.
"It's better for the vaccine to be in people than it is to be in the freezer," he said. "So it's great that we're full for our clinics." 
Barr says there is a waitlist for eligible people in case of cancellations, no-shows and extra doses. It can be found at juneau.org/vaccine. 
Vaccine eligibility had been limited to health care workers and people age 65 and up. 
The new tier includes: 
many educators and child care workers, 

people age 50 and up with high-risk medical conditions,

people age 50 and up who work in frontline, essential industries, 

people who live in congregate settings like prisons, shelters or psychiatric facilities,

and pandemic response workers who may be exposed to the virus in the course of their duties.