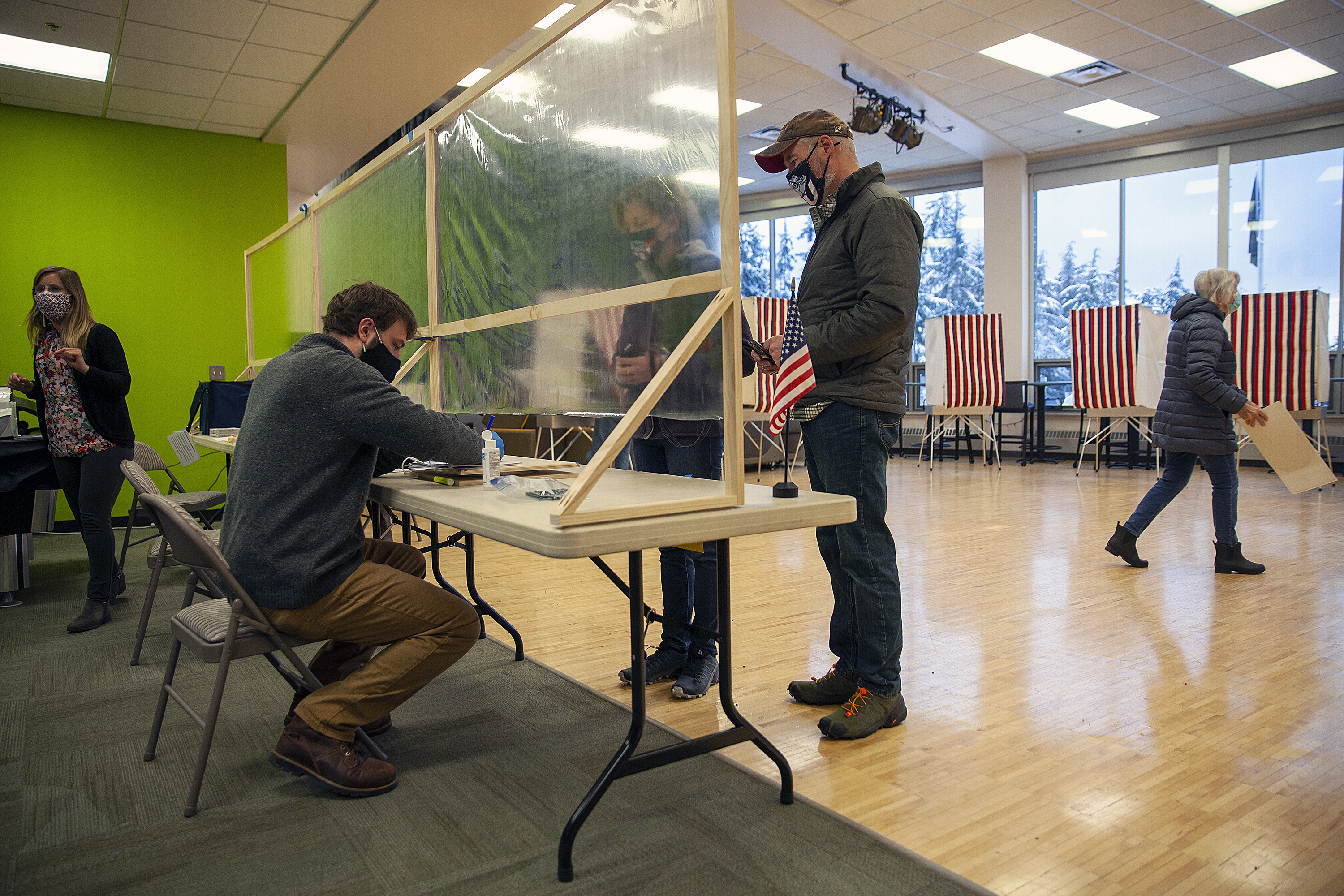 This is a note to the KTOO audience from VP News & Managing Editor Jennifer Pemberton.
Back in early September, reporter Andrew Kitchenman and I attended an online election prep course called "The Weirdest Election Day Ever," but KTOO's news team started prepping for today long before that.
Like preppers who actively prepare to survive major disruptions, we've been anticipating the potential social disorder or other big news events that could be awaiting us.
Here's our plan for making sure you get timely, fair and accurate news from KTOO today…and in the news-heavy days to come:
We take the time to fact check everything we report and make sure it goes through multiple edits so that several people besides the reporter read through the story to make sure it's accurate, fair and understandable.
We care about being right and not necessarily being first– especially when it comes to something like elections. You might hear or see reporting from other outlets first. That's okay. We're seeing them, too, but will wait until we can confirm the reporting ourselves.
We'll be up late. A team of KTOO reporters and our partners at other stations across the state will be updating our websites and writing news stories for the morning until at least midnight here in Alaska. And when that team heads off to bed, some fresh journalists will take over in the morning.
We will follow NPR's lead and rely on The Associated Press (AP), a news organization with a track record of fairly and accurately calling election results. For races that aren't covered by the AP, we'll wait until all votes are counted.
We will keep you frequently updated throughout Election Day and Night, but we will not speculate or project any results. We'll keep reporting on the counting process until there's a clear winner — even though that could be days or weeks away.
When we make mistakes, we will correct them as soon as possible. When that mistake is on the web, we correct it on the web. When it's on the air, we correct it on the air. When it's in a social media post, we correct it on social media.
We'll bring you live national coverage from NPR from 4:00 – 9:00 PM on Nov. 3 and then live statewide coverage from our partners at Alaska Public Media from 9:00 – 11:00 PM.
We'll be updating an elections results post on KTOO.org starting at 4:00 PM on Nov. 3. NPR's elections results map as well as vote counts for Alaska's national races and ballot measures will be available at KTOO.org/elections starting at 4:00 PM on Nov. 3.