Tonight is the second of two live debates featuring the most hotly contested legislative races on the ballot beginning at 7 p.m.
Andrew Kitchenman, of KTOO and Alaska Public Media, will moderate four debates between:
Senate District B (Fairbanks/North Pole): Republican Robert Meyers and Independents Marna Sanford and Evan Eads.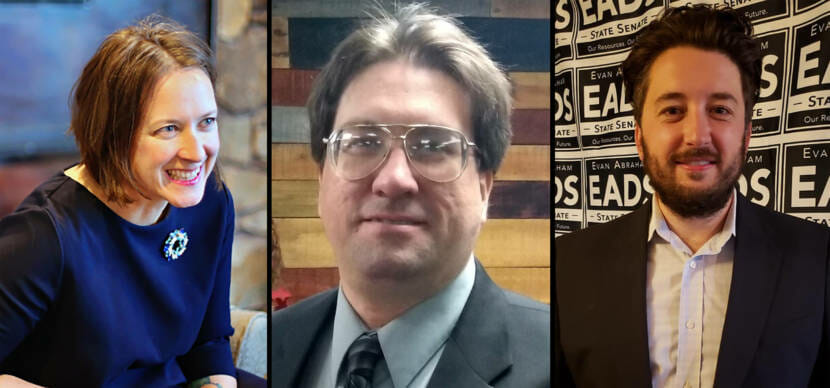 Senate District B includes much of Fairbanks North Star Borough, including North Pole, and the surrounding areas. 
Republican Robert Myers beat out longtime Sen. John Coghill in the primary. He is a truck driver who has also worked as a commercial driver in the tourism industry. He was born in Salcha and lived in Fairbanks for most of his life before moving to North Pole three years ago. 
Independent Marna Sanford is a member of the Fairbanks North Star Borough Assembly. Sanford was raised in Tok. She has worked for the state Divisions of Parks and Recreation and Forestry, and as a lawyer, for the Public Defender's Office and the Office of Public Advocacy, before most recently serving as government relations coordinator for the Tanana Chiefs Conference. 
And the third candidate is independent Evan Eads. He was raised outside Delta Junction. And his family owns gift shops near Denali National Park and Preserve.
House District 1 (Fairbanks): Republican Bart LeBon and Democrat Christopher Quist.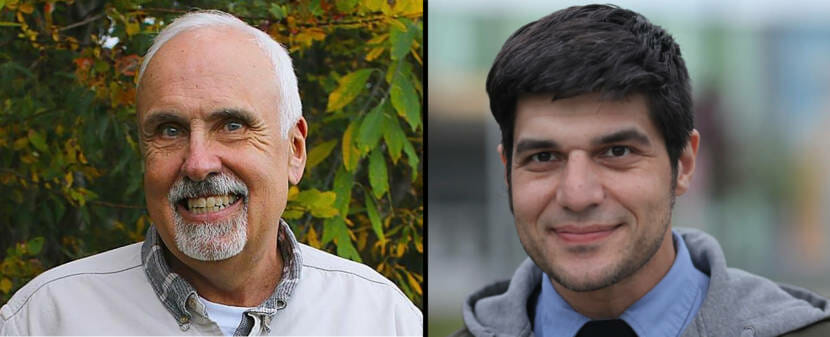 This House District is in downtown Fairbanks. It is currently represented by Republican Bart LeBon who was elected by a one-vote margin two years ago. 
LeBon has lived in Fairbanks since 1972 and spent his career in the banking industry, including time with the National Bank of Alaska and Mount McKinley Bank. He also served on the Fairbanks North Star Borough school board. He played basketball at the University of Alaska Fairbanks and is a member of the UAF Nanook Hall of Fame. 
His opponent is Christopher Quist, a Democrat. He's on the Fairbanks North Star Borough Assembly. Quist was born and raised in Fairbanks. He founded a coffee roasting business and has worked at public media organization KUAC.
House District 28 (South Anchorage/Hillside/Girdwood): Republican James Kaufman and Democrat-nominated Independent Suzanne LaFrance.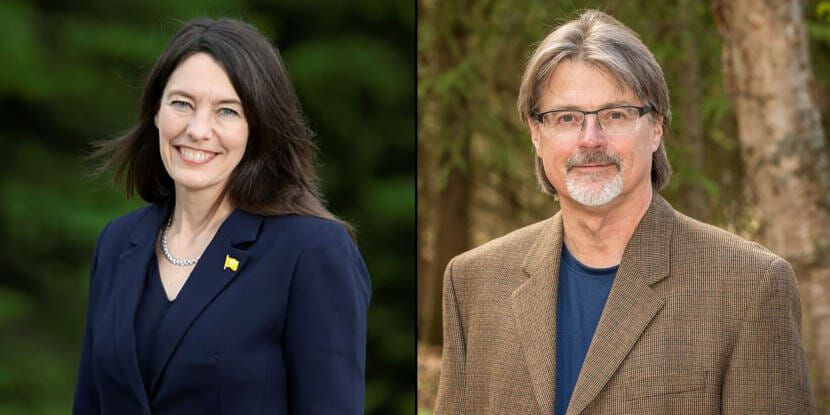 House District 28 is a South Anchorage House currently held by Republican Jennifer Johnston.  James Kaufman defeated Johnston in the Republican primary. 
He retired three years ago from the oil industry, where he worked as a project quality manager.
His opponent is Suzanne LaFrance. She's a member of the Anchorage Assembly. She's an independent, and was nominated by the Democratic Party to replace the winner of the party's primary. LaFrance has worked as an executive in the telecommunications industry. 
House District 15 (Anchorage): Republican David Nelson and Democrat Lyn Franks.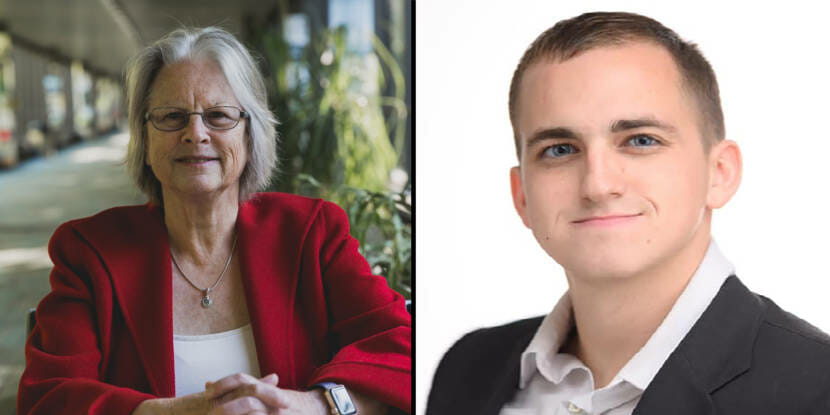 House District 15 encompasses Joint Base Elmendorf-Richardson, an Anchorage military base, as well as part of the Muldoon neighborhood in the eastern part of the city. It was represented by Republican Gabrielle LeDoux, but she was defeated by military contractor David Nelson.
Nelson works at the Missile Defense Agency on JBER. He is an officer in the Alaska Army National Guard and was appointed to the Alaska Juvenile Justice Advisory Committee. 
His opponent is Lyn Franks. She is an adjunct history instructor at the University of Alaska Anchorage. She raised three children in Anchorage, who are now adults.
Original post:
Tonight is the first of two live debates featuring the most hotly contested legislative races on the ballot beginning at 7 p.m.
Nat Herz, of Alaska Public Media, will moderate four debates between:
Senate District N (South Anchorage): Republican Roger Holland and Democrat Carl Johnson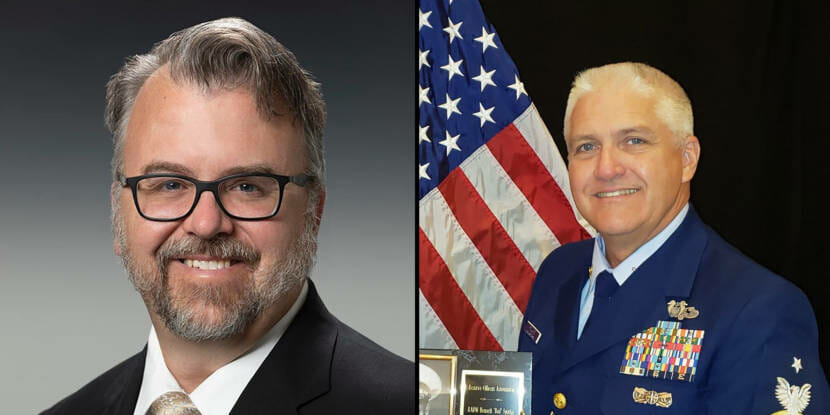 Holland is a former member of the U.S. Coast Guard; he also worked for the Alaska Department of Transportation as a metrologist, which means he was charged with ensuring that DOT's scales and measuring equipment were working properly. He's lived in Alaska since 2009.  Holland mounted a successful primary challenge against Senate President Cathy Giessel and now faces Democrat Carl Johnson in the general election. 
Johnson served in the Navy as a radar operator, and he says he's also worked as a jailer, an attorney, a subsistence analyst and a tourism business owner.
There are two other candidates in the race who are not appearing during the program. They are independent Care Clift and Democratic write-in candidate Lynette Hinz.
House District 25 (South Anchorage): Republican Mel Gillis and Democrat-nominated independent Calvin Schrage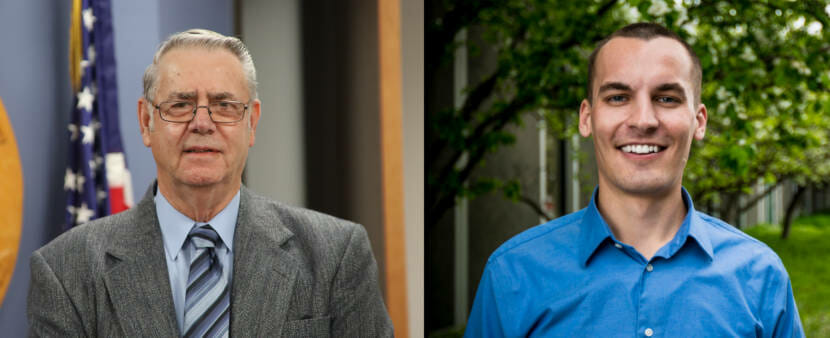 Republican Mel Gillis, was appointed to his seat last year by Governor Mike Dunleavy. He arrived in Alaska more than 50 years ago and has worked on Cook Inlet oil platforms and on the North Slope; he has also been a professional hunting guide.His opponent is Calvin Shrage is an independent who is running with the Alaska Democratic Party's nomination.
Schrage grew up in Anchorage and has an accounting degree from the University of Alaska Anchorage; he runs a tutoring business and belongs to the Anchorage Chamber of Commerce and the Abbott Loop Community Council.
House District 27 (East Anchorage): Democrat Liz Snyder (Republican Lance Pruitt declined to participate)
Pruitt currently holds the East Anchorage House seat.
This is Snyder's second time running for the seat. She's a professor of public health at the University of Alaska Anchorage and a soil and water scientist with a doctorate from the University of Florida, where she also was on the gymnastics team.
House District 31 (Homer/South Kenai/Kasilof): Republican Sarah Vance and independent Kelly Cooper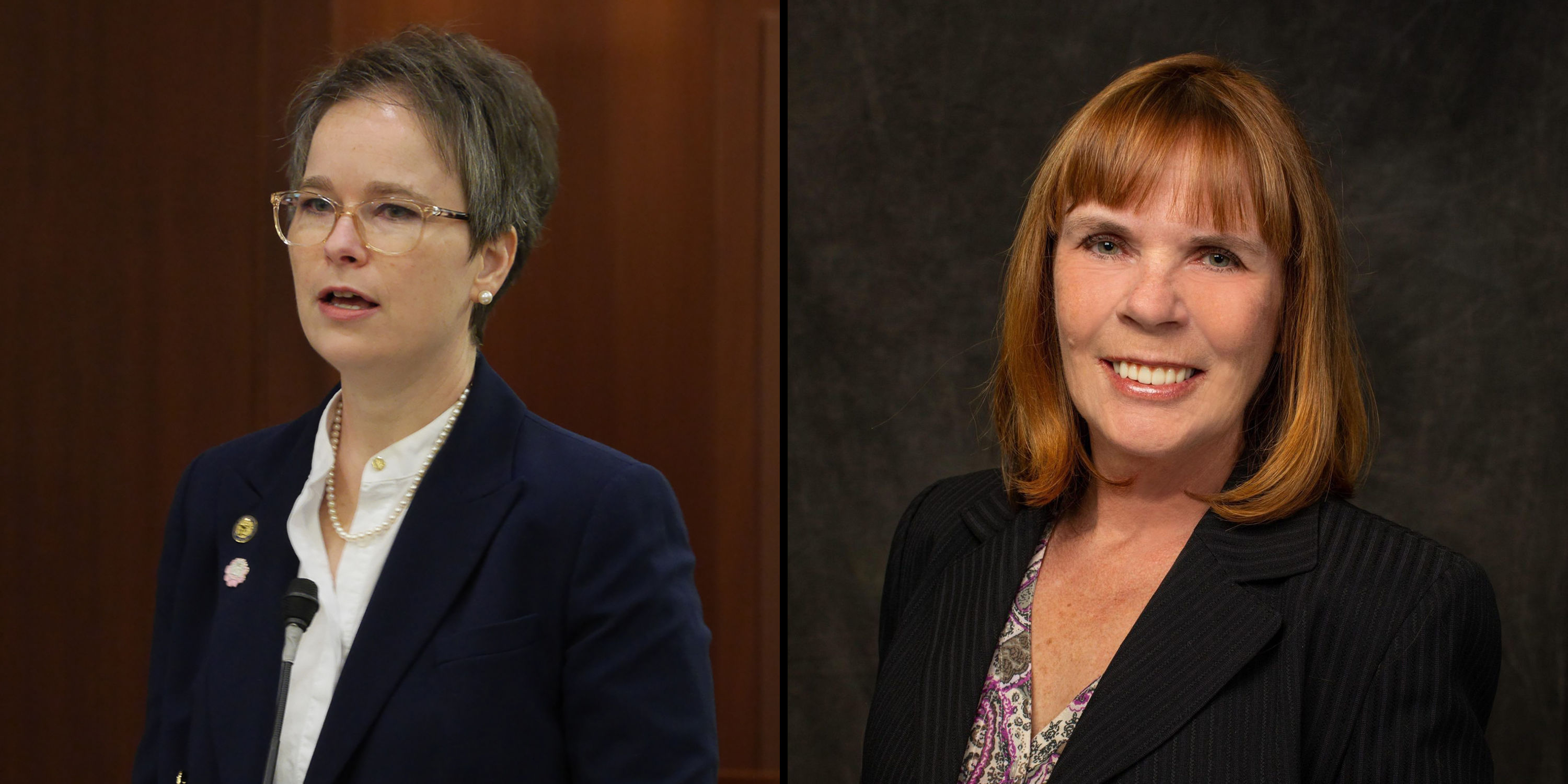 Representative Sarah Vance, a Republican from Homer, currently holds the seat. She was first elected to the seat two years ago after defeating a long-serving incumbent; she has a degree in small business and accounting and has traveled around the world doing mission work. She has also worked in the fishing and tourism industries.

Cooper is also from Homer and is running as an independent – she has been the president of the Kenai Peninsula Borough Assembly and also on the boards of the Homer Chamber of Commerce and the local hospital operating board. She's worked as a realtor, a bartender and an insurance agent and now has a coffee stand out East End Road.