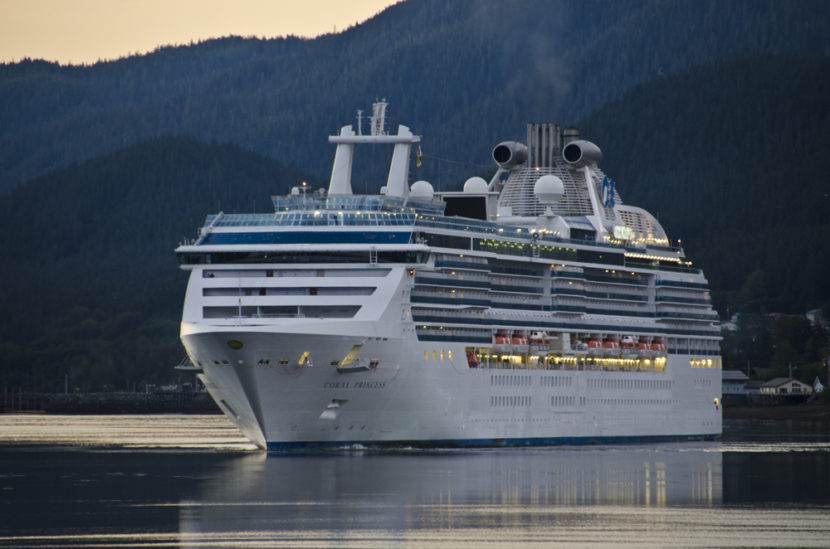 The start of Alaska's cruise season will be quieter than initially planned. Two companies have announced that they are suspending global operations for the next several weeks.
In a video address posted on Twitter, Princess Cruises President Jan Swartz said the company will cancel all cruises through early May. And some trips that are currently sailing will be cut short.
"This is is perhaps the most difficult decision in our history because we understand the incredible impact it has on countless people," she said.
Viking Ocean Cruises also announced a suspension of operations through the end of April.
The cruise ship season in Southeast Alaska starts April 23 when a Carnival ship is scheduled to arrive in Skagway.
There are three Princess Cruises scheduled to come to Alaska during the suspension period, starting with the Star Princess scheduled to arrive in Juneau on May 6.
There is one Viking ship scheduled to visit Southeast Alaska before the end of April.
Sarah Leonard, president and CEO of the Alaska Travel Industry Association, said she understands why these companies made these decisions to cancel.
"We want to continue to provide safe experiences in Alaska," she said. "And I think that that's what we're seeing from cruise ship partners and from other tourism businesses."
It's hard to know what the impact of these cancellations will be on the state's summer tourism season, but Leonard calls it a delayed start at least.
"And beyond that, I can't really project as the situation is really evolving daily, sometimes hourly," she said.
Both Princess and Viking assured customers they would offer vouchers for a future cruise or a cash refund.
Howard Sherman, an executive from Norwegian Cruise Line, said Thursday that the company has no plans to delay or cancel sailings to Alaska. On Friday, the company announced it would suspend cruise operations from March 13 to April 11. The Norwegian Joy is scheduled to arrive in Ketchikan on April 27 and Juneau the next day.
If more companies cancel, Patti Mackey of the Ketchikan Visitors Bureau said that could mean a lean summer for tourism businesses in Ketchikan.
"We have businesses that are concerned about everything from employees, and, you know, are they going to be able to afford to pay them? Do they suspend or, you know, narrow down their operations?" she said.
Mackey said the Viking and Princess ships that would have come to Ketchikan during the early season would have brought more than 6,000 passengers to the downtown docks.
KTOO's Adelyn Baxter, KRBD's Eric Stone in Ketchikan and KHNS's Claire Stremple in Haines contributed to this story.
This story has been updated.