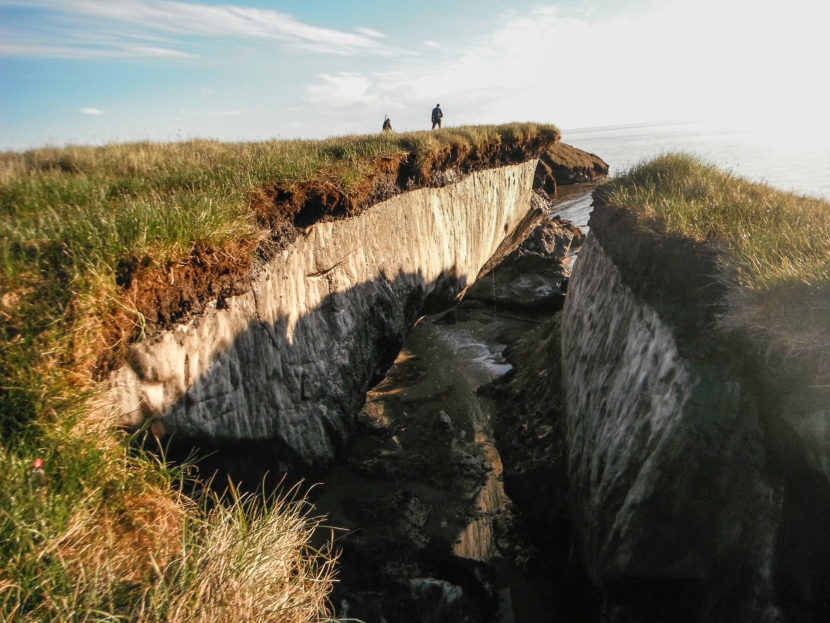 The latest National Climate Assessment was released today. The report devotes an entire chapter to Alaska and it describes the state as one of the fastest warming places on earth.
Fairbanks-based climatologist Rick Thoman helped write it.
He says one of the big takeaways for Alaska is that it's going to be expensive to adapt to climate change and that will be felt in every household across the state.
Thoman says another key finding is that rural Alaskans will notice the impacts of climate change a lot more than Alaskans in cities.
"Some of that is socio-economic ability to respond to change," he said. "Some of it is geography with many coastal rural communities very vulnerable to things like coastal flooding."
The chapter on Alaska addresses things we've heard a lot about, like Arctic sea ice retreat and coastal erosion, but also less obvious threats, like the growing risk climate change poses to human health.
Thoman says the Alaska chapter was written by Alaskans, for Alaskans, and is much more specific than other big climate change reports. He says that means it can be used as a planning document for climate change.
"From the community level to the state government level, this can potentially serve as a resource to how do we move forward in the most economically viable, sustainable way," he said.
A law requires a national climate assessment to be delivered to Congress and the president every four years. This is volume two of the most recent assessment. Volume one was released last year and was focused more on the science of climate change.