The state will not charge officers who shot a Fairbanks man last Christmas Eve. An Alaska Office of Special Prosecutions report says three state troopers and two Fairbanks police officers lawfully used deadly force against 20-year-old Cody Eyre, originally from Juneau.
Citing the report, Fairbanks police spokeswoman Yumi McCullough described what police and troopers said led to police firing on Eyre.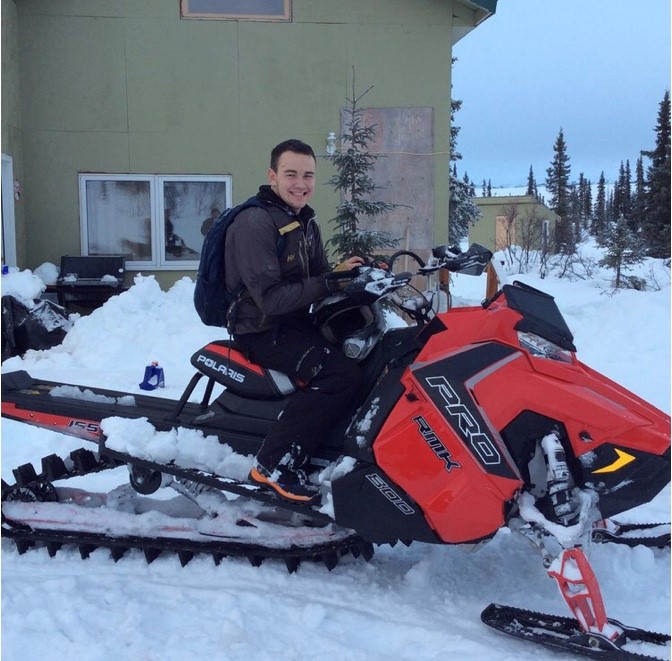 "Mr. Eyre did point his gun at the officers and made some pretty strong statements towards them," she said. "I don't want to repeat them, because they are pretty graphic. They are in the declination letter, and that made the officers fear for their lives, the lives of their fellow officers and they were close to a residential area, and needed to make sure that threat was stopped."
The report says officers were initially contacted to check on Eyre by a friend in Wasilla who said he'd seen Eyre on Facebook talking about killing himself. Eyre's mother called 911 for help, saying her son was depressed, had been drinking and had left the house on foot with a holstered handgun. The report says Eyre pointed his gun at an officer, and repeatedly threatened to kill himself as officers followed him along roads on the east side of Fairbanks.
There is police body cam footage of the encounter, but McCullough said its release has been delayed until an Oct. 10 press conference.
"Both agencies agreed that it was very important to make sure that the letter was available to the public prior to the video," she said.
McCullough added that the video also has to be edited down before public release. The report details repeated attempts by officers to get Eyre to drop his gun and to get him help before the situation escalates.
"Officers don't take incidents like this very lightly at all," McCullough said. "And we are concerned about the Eyre family and know that they have suffered a loss and want to be respectful to them."
The report said five officers fired more than 40 rounds in two volleys. In between, they said Eyre was still a threat. First aid was administered but Eyre died a short time later at the hospital. The fatal wound was shot to the back of his head.
Eyre's handgun was not fired and only carried a single round. Speaking remotely from California, family attorney Mark Choate said they are disappointed with the Office of Special Prosecution report.
"The decision to not prosecute does not mean that the shooting was 'justified,'" Choate said. "The decision to not prosecute simply means that the special prosecutor determined that it could not prove beyond a reasonable doubt that the conduct was criminal. We remain convinced that the evidence will show that Cody's death was the result of poor training and judgment by a SWAT-ed up group of officers who failed in their primary duty to protect Cody."
Cody Eyre was Alaska Native, and his family believes race was a factor in how law enforcement responded. They are preparing a civil rights lawsuit, and plan to issue a press release soon.