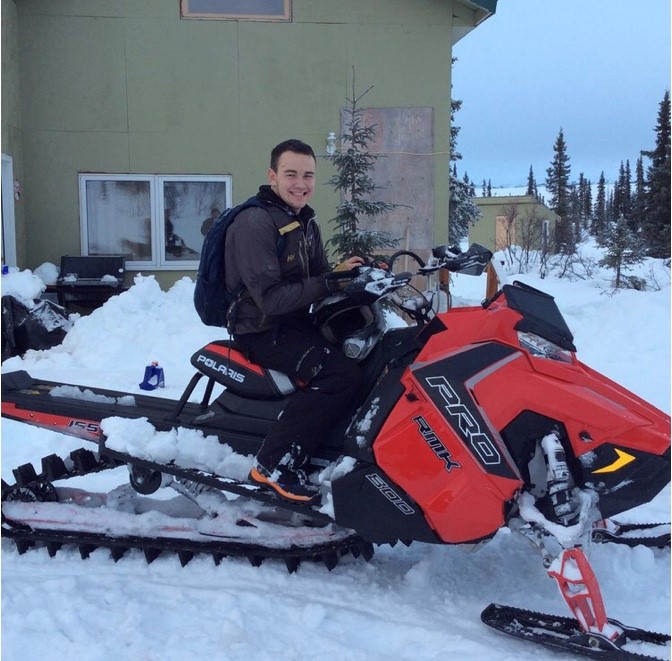 Cody Eyre died on Christmas Eve.
His family said the 20-year-old was feeling depressed. He'd been drinking and left the house on foot to clear his head in the cold night air. His mother Magdalena Rose-Eyre followed him in the family car. Concerned that he wasn't dressed for 15 below, she called for help.
"I was telling the police where he was and at one point I just broke down and said please save my baby. Please save my son," she said.
She told authorities Cody had a .22 revolver in a hip holster. He was in the habit of carrying it when he worked construction in the bush. Fairbanks police and Alaska State Troopers arrived and talked to him on the side of the road.
"He just wanted to be left alone and to walk," she said.
Police closed the road and Magdalena lost sight of her son.
Officials said at about 7:34 p.m., more than an hour after his mother called 911, Cody Eyre brandished his pistol toward police. Three state troopers and two Fairbanks city officers opened fire.
Magdalena said it sounded like "Black Cat fireworks."
Eight months later, the family doesn't know anything more about what happened to Cody Eyre that night.
Authorities named the officers who fired their weapons. To date, that's all they've released.
The family paid for an independent autopsy. They sent the body to a specialist in Michigan. He'd been shot numerous times, including a fatal shot that entered the back of his head.
In Alaska, when troopers kill someone it's investigated internally. Then it's referred to the state's Office of Special Prosecutions to review if force was justified.
John Skidmore heads the Department of Law's criminal division. He said that prosecutors rely on police to do the field work.
"The investigations themselves, those investigative efforts are conducted by law enforcement," he said. "We don't actually have law enforcement personnel that work for us directly."
The family's attorney Mark Choate said that's a problem.
"My big concern is that the same folks that are involved in the investigation are also the troopers," he said. "You've got law enforcement investigating itself."
Prosecutors can bring criminal charges against police. Skidmore said it's pretty cut and dry whether force is justified.
"If there wasn't force displayed towards you, you would not be authorized to use force generally. That's just the way that the law works," he said.
Since 2009, Skidmore could only recall a single instance when charges were filed: A Bethel police officer injured a man during an arrest in 2014. The officer was convicted of felony assault two years later.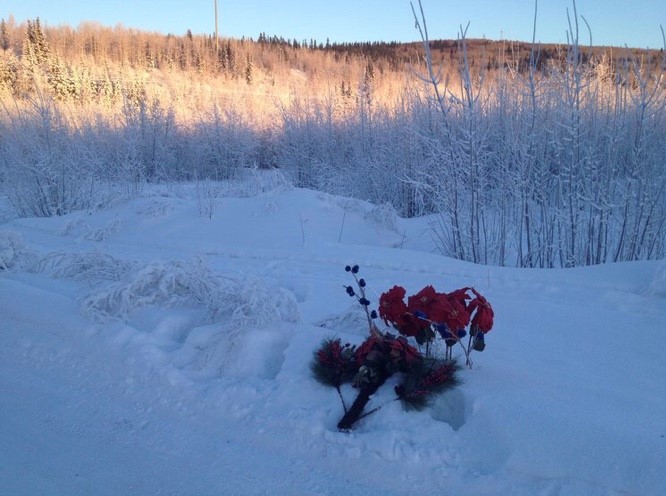 The Eyre family suspects race was a factor in their case. Cody Eyre was Alaska Native.
"You hear a lot about unarmed black men being shot and killed by the police," said Samantha Eyre-Harrison, Cody's sister. "Most people would be surprised to learn that Native Americans and Alaska Natives are killed in police encounters at a higher rate than any other racial or ethnic group."
Statistics from the Centers for Disease Control confirm that.
"I think that as Alaskans, with a large Alaska Native population in our state, this is something that we should be concerned about," she said.
Magdalena said she told dispatchers Cody was Alaska Native. Authorities won't release the recording of that 911 call while the case is being investigated. The family said troopers told them body cam footage exists. It's also being withheld.
The family said it's preparing to file a federal civil rights lawsuit for access and monetary damages.
"We're worried that what happened is going to be swept under the rug. That things are going to start going missing, and that if you wait long enough, the public's interest is going to decrease," said Eyre-Harrison. "We don't want people to forget about Cody."
The case remains under review by the Office of Special Prosecutions.
Jacob Resneck contributed to this report.