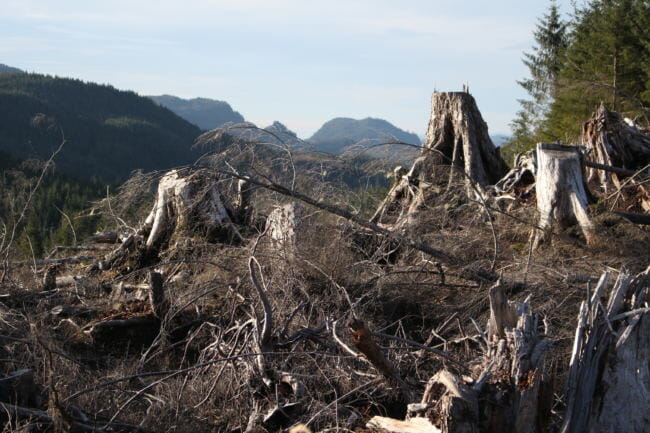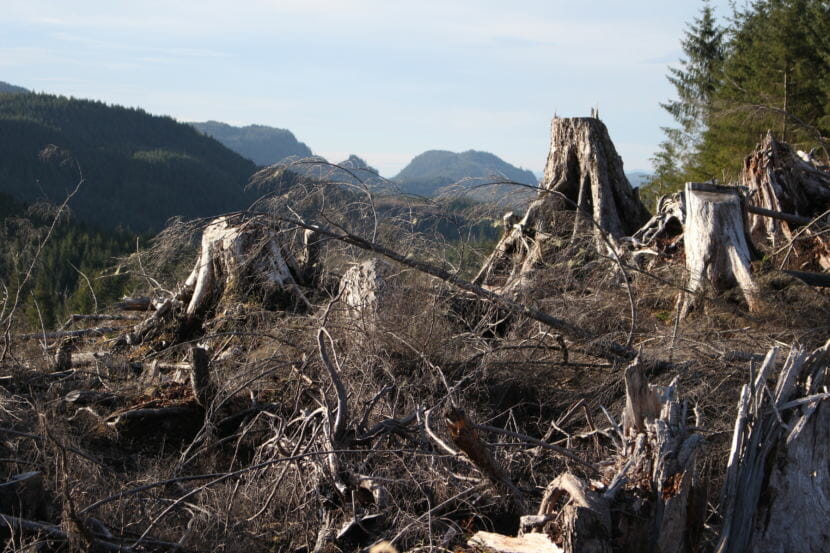 The timber industry in Southeast Alaska has blamed a decline in business on fewer federal timber sales. And now, it risks being penalized by one of its biggest customers.
Tariffs will be placed on trees shipped to China: a response to President Donald Trump's latest wave of tariffs on Chinese goods.
Eric Nichols says about 80 percent of the trees his Ketchikan-based company harvests in Southeast Alaska goes to China. Alcan Forest Products sells mostly young growth. Spruce trees make up a big part of that, and last week it got 10 percent more expensive to send that timber abroad. The tariff on hemlock went up 5 percent.
Nichols figured the Chinese tariffs were coming. To stay competitive with the global markets, his company is going to have to eat that cost — at a loss of millions of dollars.
It's a blow in a series of blows, Nichols says. Already, the supply of timber is way down.
"Got no timber coming from the state or the forest service — that's going to put me out of business. And I got a tariff that's probably going to put me out of business," Nichols said. "So which level of worry do I want to worry about first here?"
A big concern, he says, is that the tariff could increase to 25 percent.
The Trump administration has threatened to raise tariffs on Chinese products by early next year. And Nichols worries that China will retaliate with the same, which he says could be the death of Alcan Forest Products.
"How do I make business decisions for today when I don't know what the tariff level is going to be in January?" Nichols said. "So, it's almost impossible to run your business beyond a day-to-day basis with the threats of tariffs out there with the products that you sell."
His company helps employ about 30 people.
As of this morning, Nichols was on his way to a remote logging camp in Southeast Alaska, and he says he hopes this trade war gets resolved soon.