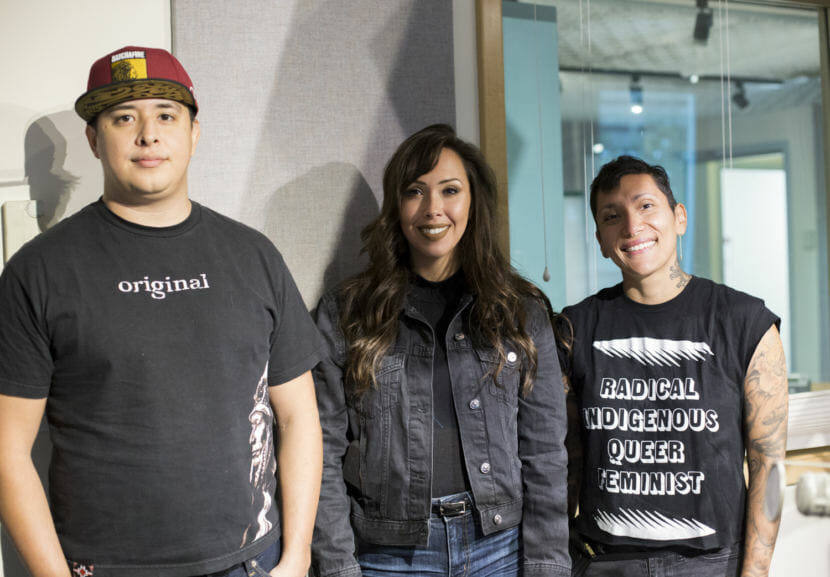 Monday Juneau Afternoon Extra:
Performers from "You Don't Have to Go Home, But You Can't Stay Here" previewed their Monday night performance on Juneau Afternoon today. Howie Echo-Hawk, Haliehana Stepetin and Fabian Romero talked about their heritage, Turtle Island and what to expect tonight. The show includes music, dance, spoken word, poetry and performance art.
Here is the poem Romero shared during the interview:
Three Routes
part 1
we were raised by the flowering gardens
its thorns taught us to respect the hands that made their siblings rise out towards the sun
i knew the earth told stories
as children we took turns climbing a rackety ladder to the tallest rooftop to look far enough into the skyline for the next sign or symbol
we were told we came from turtles
some children said flying fish
some tios said that we were pinche indios
some tias while making the tortillas would whisper that we were actually the children of the revolution yet not quite mestizo enough to be unquestionably Mexican
there was a third root and the sun brought it out in our skin on some months
spend too much time in the sun
              we were warned
and we couldn't pass for mestizo anymore
Tonight's performance starts at 7:30 p.m. at the Elizabeth Peratrovich Hall.
Listen to Monday's additional interviews about the Nude and Rude Review and CBJ's Historic and Cultural Preservation Plan here.