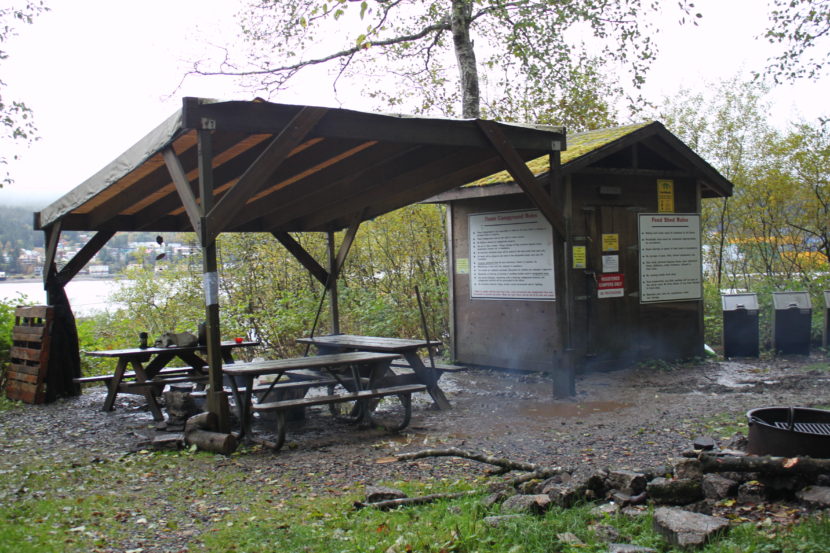 The Alaska Supreme Court ruled Friday a lawsuit filed by the survivor of a shooting eight years ago at a city-run campground may proceed to trial. The justices clarified when local governments are immune from lawsuits.
Juneau's Thane Campground was kept open in the winter of 2009 after homeless residents were displaced from an informal site owned by Alaska Electric Light and Power.
The city hired a campground supervisor and set rules. But a lawsuit claims heavy drinking and drug use persisted.
"What was going on there was essentially like 'Lord of the Flies,'" said Anchorage attorney Jeff Barber, who sued the city on behalf of a man injured in a March 2010 shooting. "I mean, it was it was really an unusual circumstance and all kinds of crazy stuff was going on there. It was a dangerous place."
His client, Jon Lane, now 59, survived being shot. The weapon belonged to the campground's off-duty supervisor who had showed off a a pair of pistols at the campfire. The drinking party had took turns firing shots in the air. An argument later ensued and the supervisor fled before Lane was shot and wounded.
The assailant was arrested and pleaded guilty to felony assault.
Eight years later, Lane's attorney said his client suffers permanent injuries and seeks at least $100,000 in damages from the city.
A superior court judge ruled the city has broad immunity from liability and dismissed the case. The high court heard an appeal and disagreed with the judge's ruling.
"It makes it a lot more favorable for people who are injured by negligence when the negligence involves the municipality," Barber said Friday.

That will likely have far-reaching consequences for local governments in Alaska.
"I think it's going to change how we do business," Juneau City Attorney Amy Mead said Friday. She said the high court has clarified when cities and boroughs are liable.
"If the municipal decision at issue was a planning decision, meaning it involved issues of policy, then there will be immunity," she said. "If it was an operational decision, meaning implementing the planning decision, there will be no immunity."
Chief Justice Craig Stowers dissented in part. He commended the city for trying to accommodate its homeless population in the winter. He opined that "no good deed goes unpunished."
The case returns to superior court.